Exploring the Different Types of Epoxy Flooring: Choosing the Best Option for Your Needs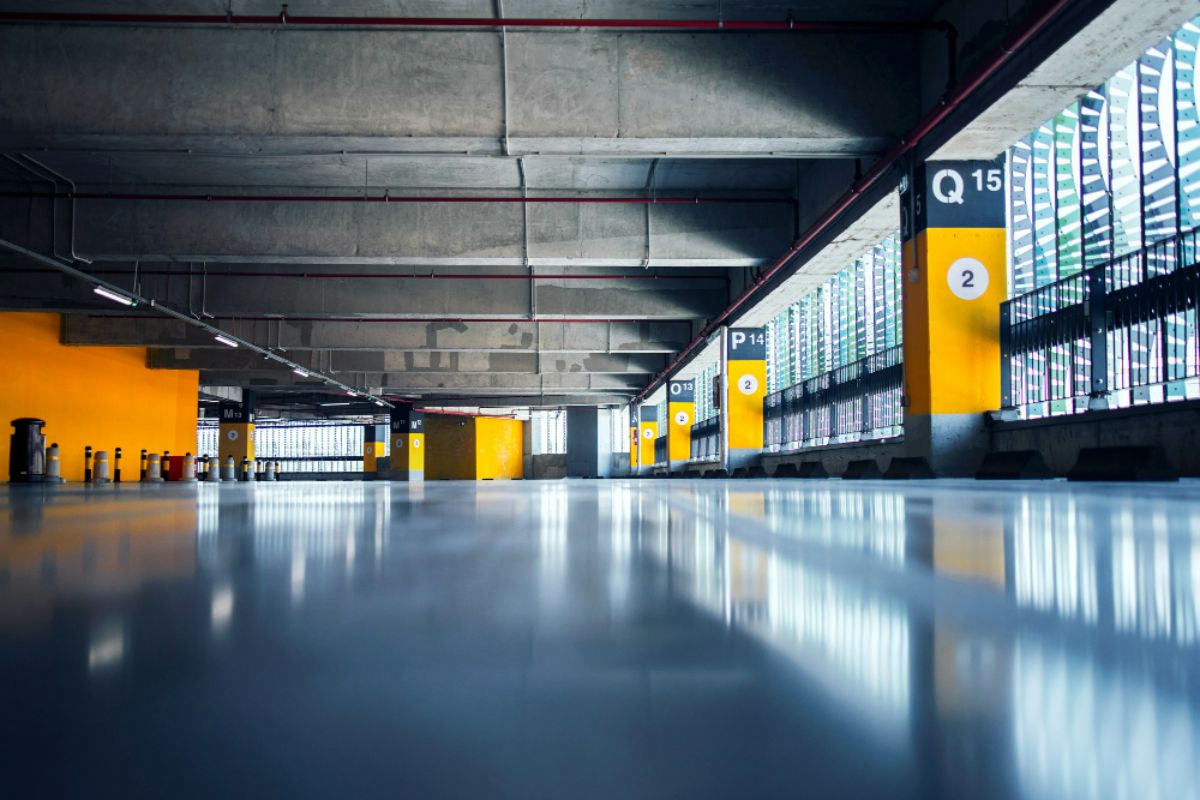 What are the different types of epoxy flooring?
Epoxy Coating
Epoxy Terrazzo
Epoxy Mortar
Overview

We will explore three types of epoxy flooring and their applications: Epoxy Coating, Epoxy Terrazzo, and Epoxy Mortar. Each epoxy flooring type has its unique strengths, from the thin but robust Epoxy Coating perfect for light to medium traffic spaces, to the visually diverse Epoxy Terrazzo which can incorporate bespoke designs. Epoxy Mortar, the toughest among these, caters to environments that demand high durability and resistance. The choice of epoxy flooring depends on various factors like usage, traffic level, and aesthetic preferences – read and learn more about these options to make an informed decision for your flooring needs.
Epoxy flooring in the Philippines comes in various types, each designed to cater to specific needs and applications. Whether you are looking for a strong and chemical-resistant surface for an industrial setting or an aesthetically pleasing option for a commercial space, epoxy flooring has you covered. If you are considering epoxy flooring, but aren't quite sure where to start, let us guide you through the three common different types of epoxy flooring.
Epoxy Coating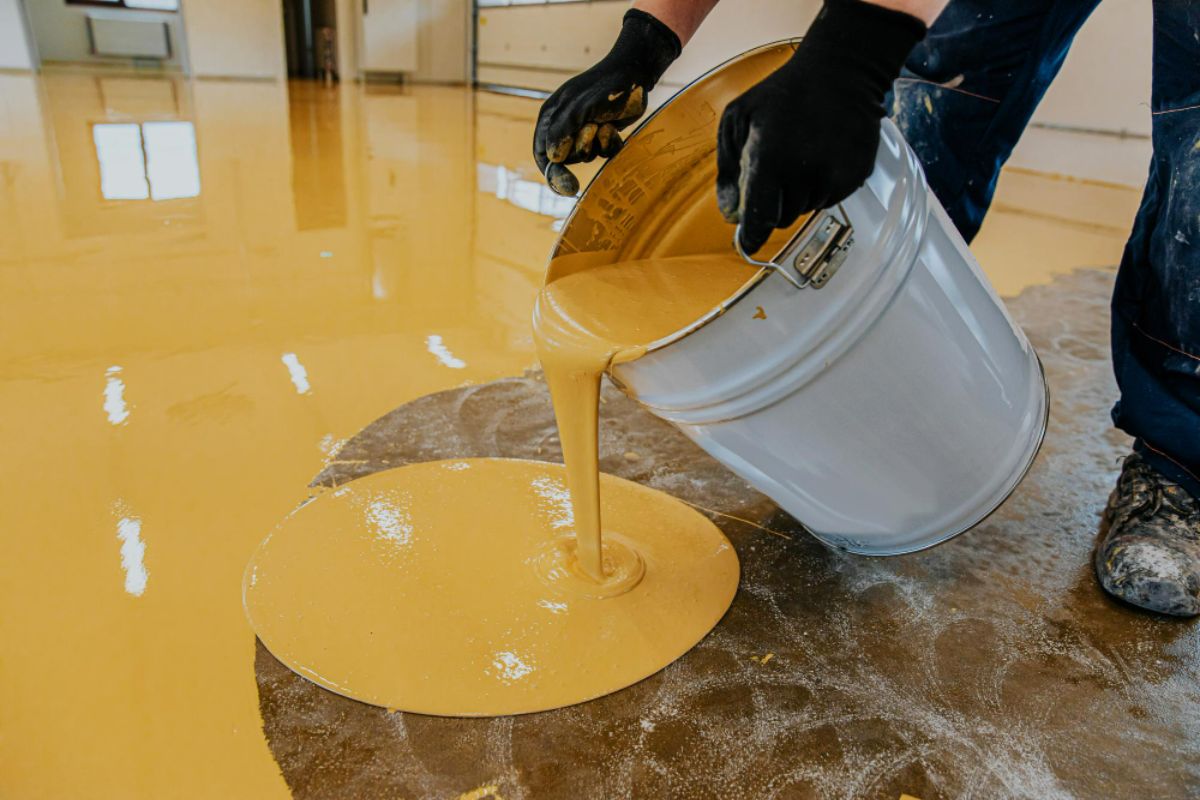 A thin yet protective style of flooring that is perfect for domestic settings or commercial spaces that see light to medium foot traffic. Epoxy coating is one of the most popular choices for various industries due to its exceptional performance and benefits. It is applied in layers over your existing floor and typically has a thickness of about two millimeters.
If your primary concern lies with aesthetics while still desiring a certain degree of strength and durability, the epoxy coating might just be for you. It is ideal for reinforcing and strengthening existing floors while providing outstanding chemical resistance, ease of cleaning, and improved wear resistance. This type of epoxy flooring is commonly used in factories, warehouses, and industrial settings where heavy equipment and foot traffic are prevalent.
Flowcrete's Flowcoat HS is a prime example of an excellent epoxy coating product. With an easy-to-clean gloss finish and available in 10 different colors, it offers both functionality and aesthetics. Its solvent-free and non-hazardous composition makes it environmentally friendly, ensuring a sustainable flooring solution for your business.
Epoxy Terrazzo
If you seek a more decorative finish for your flooring, epoxy terrazzo is an excellent choice. This is composed of chips of granite, marble, glass, or other suitable material, coupled with epoxy resin. Once cured, the floor is ground and polished into a uniform, lustrous finish that's eye-catching, incredibly tough, and highly resistant to heavy use and traffic.
The primary purpose of epoxy terrazzo flooring is to add a touch of elegance and style to your space while maintaining resilience and stain resistance. It is quite popular in shopping centers, schools, and office buildings owing to its customization possibilities. You can incorporate intricate designs, text, or even logos.
Flowcrete's Mondeco Crystal is a prime example of epoxy terrazzo with a highly decorative finish. Available in eight attractive colors, including Diamond, Violet, and Blue, it is perfect for public establishments, building floors, and shopping centers. The use of clear crystal glass in the mix gives Mondeco Crystal a luxurious look, elevating the overall aesthetic of any space.
Epoxy Mortar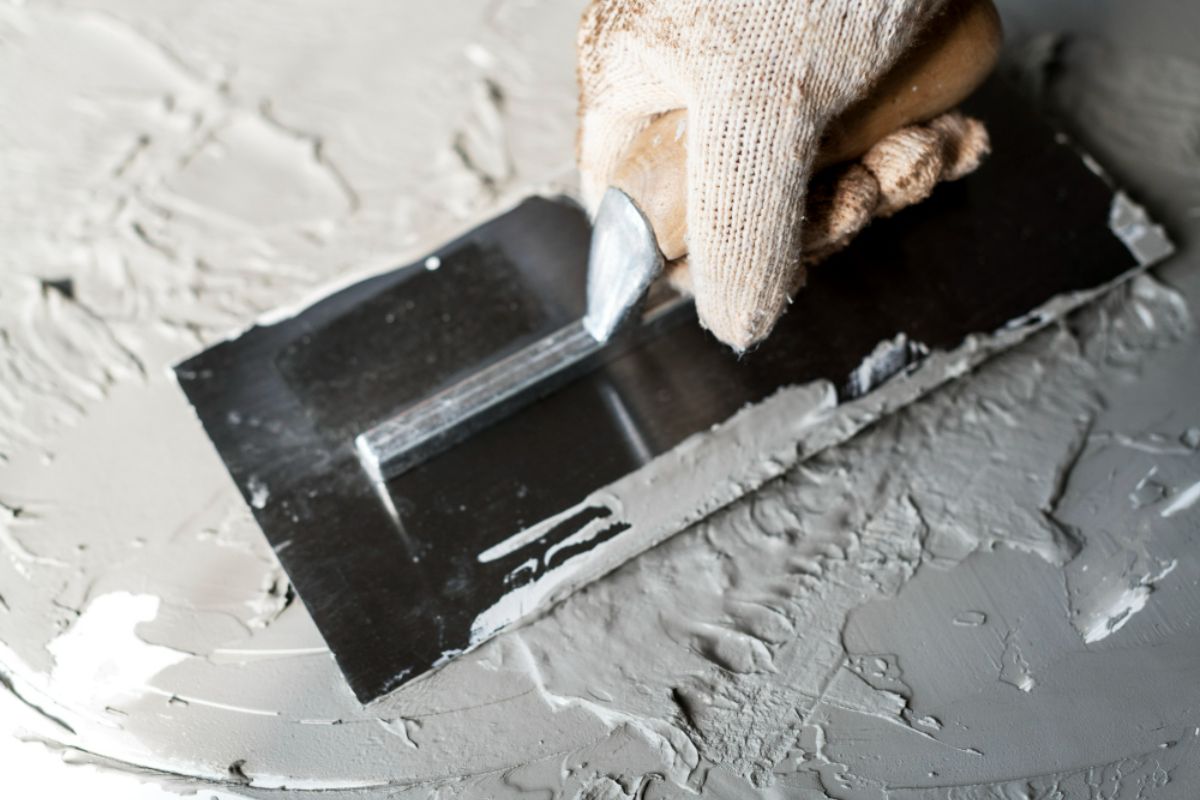 This type of epoxy flooring is without a doubt the strongest of all the options on our list. Epoxy mortar is made from 100% solids epoxy by mixing epoxy resins with graded or washed sand. This highly-resistant option is ideal in settings that experience heavy-duty operations like manufacturing facilities, warehouses, and even restaurants due to its extreme durability and resistance to chemical spills.
Epoxy mortar floors can be used to repair cracks before the application of other epoxy floor types. This hard-wearing, seamless solution is capable of lasting several years despite heavy foot traffic and mechanical wear.
Flowcrete's Flowtex PT exemplifies the toughness and resilience of epoxy mortar. Used in industrial locations subjected to heavy traffic and potential heavy loads, Flowtex PT's dense flat screen finish minimizes undulation and offers protection from corrosive chemicals. Its reliability makes it a top choice for industrial environments with rigorous demands.
Choosing the Best Option
To select the best epoxy flooring option for your needs, consider the following factors:
Purpose: Identify the specific requirements of your space. Determine if you need chemical resistance, impact resistance, or a decorative finish.
Traffic: Consider the amount of foot traffic and heavy equipment your flooring will endure. High-traffic areas will require more durable options like epoxy coating or epoxy mortar.
Aesthetics: For commercial spaces where visual appeal is crucial, epoxy terrazzo and decorative epoxy coatings offer a wide range of design possibilities.
Budget: While epoxy flooring is a cost-effective solution in the long run, consider your budget and balance it with the benefits each type offers.
Environmental impact: If sustainability is a priority, opt for environmentally friendly options like solvent-free epoxy coatings.
Key Takeaway
Different types of epoxy flooring present a number of options to cater to various needs and preferences. Whether you require a heavy-duty solution for an industrial setting or an elegant finish for a commercial space, epoxy coating, epoxy terrazzo, and epoxy mortar offer versatile choices. Remember to analyze your specific requirements, by the factors to consider that we provided. With the right choice, you can achieve a resilient, attractive, and long-lasting flooring solution for your space.
Explore endless possibilities for your flooring needs with Flooring Solutions! From sophisticated designs for commercial spaces to durable flooring for manufacturing facilities – we have it all. We're committed to answering your needs with artistically diverse, resilient, and flexible flooring options. Experience excellence in epoxy flooring, polyurethane applications, and beyond. Contact us or visit our website for a wide range of collections and find the perfect fit for your space.