Cold storage flooring in the Philippines is essential for any manufacturer that handles temperature-sensitive materials and products. This type of flooring has a lot of benefits while being suitable for numerous requirements. Cold storage rooms are great for storing products that will spoil over time. The low temperatures of this room will help preserve and prevent any immediate spoiling. If you manage a plant or factory that handles these temperature-sensitive products, you know the importance of preserving and prolonging the shelf-life. Unfortunately, the importance of this high-performance flooring is still overlooked because it might not be the perfect fit for what you need. However, you can't deny the immense benefits of cold storage flooring entails. Overlooking the small details of cold storage flooring is common but you will find that there are tons of modern solutions out there that you can use.
Through intensive research and development, cold storage flooring in the Philippines is constantly being improved for potential customers and consumers. Perishable items are saved and can help reduce operational costs and improve company financial management. No manufacturer wants excess product waste that will be disposed of in the trash. That's finances down the drain and supply wasted. When it comes to saving money and improving your operations, here's why you need high-performance cold storage flooring.
Industries That Can Benefit from Cold Storage Flooring

Tons of industries require precision when it comes to temperature control. This is where your cold storage flooring in the Philippines comes into play. Different companies need precise temperatures to store products, materials, food, and equipment as a part of their processes. Cold temperatures can help out with various safety hazard requirements for different industries. You may be surprised at the nature of why and how they're being used. However, for the most part, maintaining the quality of the items stored in cold storage facilities is the main goal. Here are some examples of industries that can benefit from cold storage flooring.
Groceries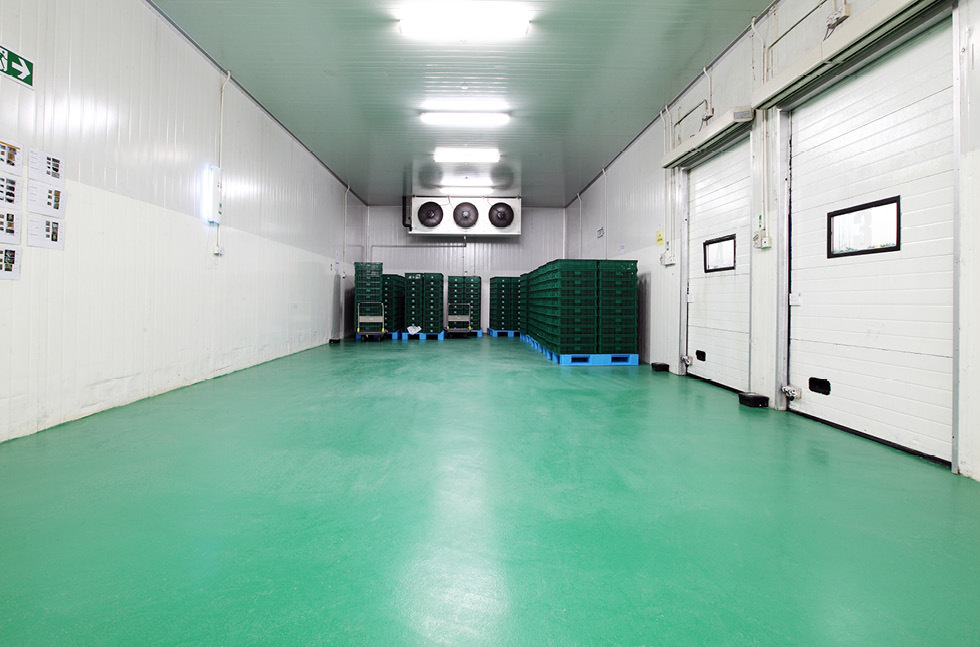 Groceries are where you can get your supply of food at home. Groceries require low temperatures to maintain the freshness of the food being sold. Most of the time, groceries will require some form of refrigeration. It can be in the form of conventional refrigerators or walk-in freezer rooms. Even with proper refrigeration, cold storage flooring in the Philippines shouldn't be overlooked in groceries. Cold storage flooring helps maintain temperatures while having antibacterial properties and easy to clean surfaces. If a floor has these significant traits, it will be easier to maintain the shelf-life of the product while also preventing different diseases from permeating in the premises.
Medical Facilities
Medical facilities require a certain degree of sterilization and climate-controlled rooms. This keeps patients, equipment, and medicine sterilized and safe from contamination. Cold storage flooring can help maintain temperatures for cold storage rooms that store blood, organs, medicine, and samples. This type of flooring is also easy to sterilize and clean to prevent contamination and to prevent bio-hazardous materials from spreading.
Information Technology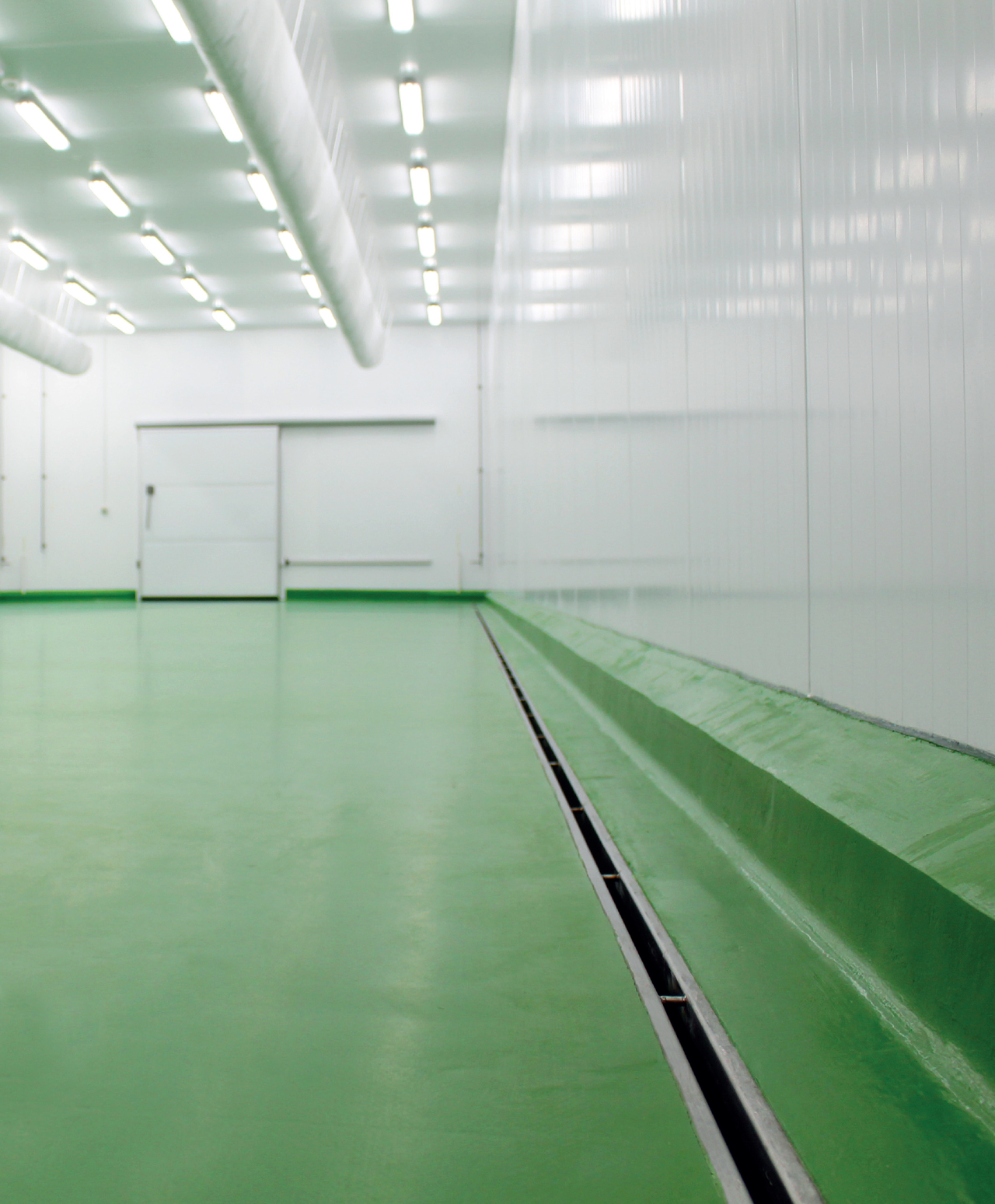 At first, you can overlook cold storage flooring for this industry. In reality, the information technology industry can greatly benefit from using cold storage elements. Lots of equipment is prone to overheating. When important equipment overheats, it can lead to expensive damages as well as additional fire hazards. These temperatures can be problematic as the equipment needs to be operating at all times. To prevent such accidents, cold storage rooms with the right type of flooring can help maintain optimal temperatures suitable for IT and data centers.
Food Processing
The food industry is very aware of the hazards of low temperatures. Letting products and raw food go through temperature danger zones can present a lot of health hazards to consumers. Selling contaminated food can halt operations and waste a lot of time and money with product recalls. It's crucial to keep temperatures down with cold storage flooring and proper refrigeration.
Food Service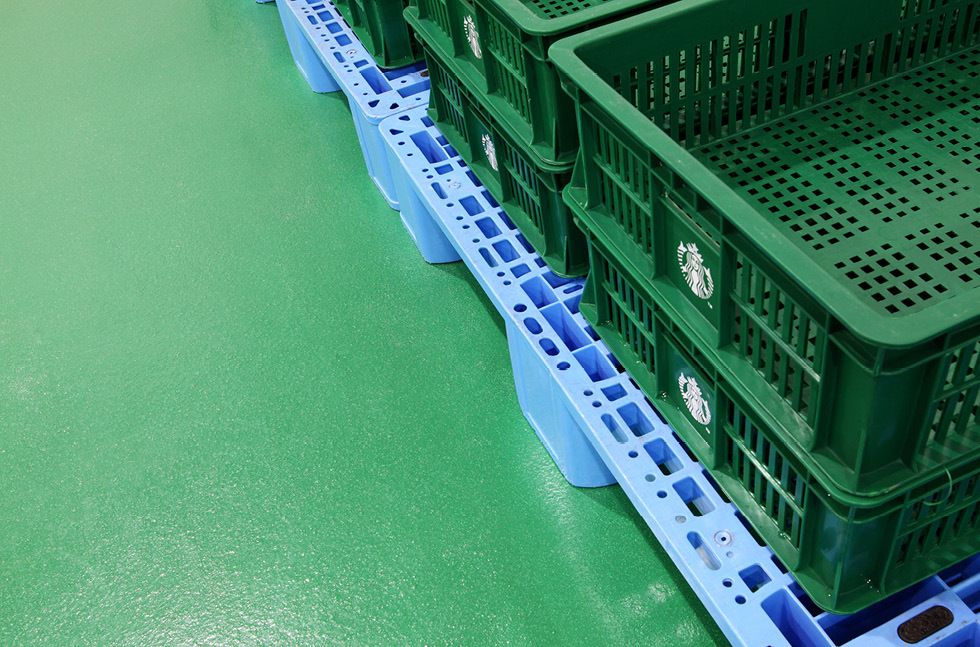 The foodservice industry shares a common goal with food processing, groceries, and medical facilities. Correct temperatures will preserve ingredients and supplies until it's time to restock. This makes sure that the food being served is safe for consumption until the next restock or once the shelf life is reached.
Warehousing and Storage
Some warehouses and storage can also benefit from cold storage flooring. The right temperature can preserve goods and equipment for the long haul when properly installed within the facilities.
Benefits of Cold Storage Flooring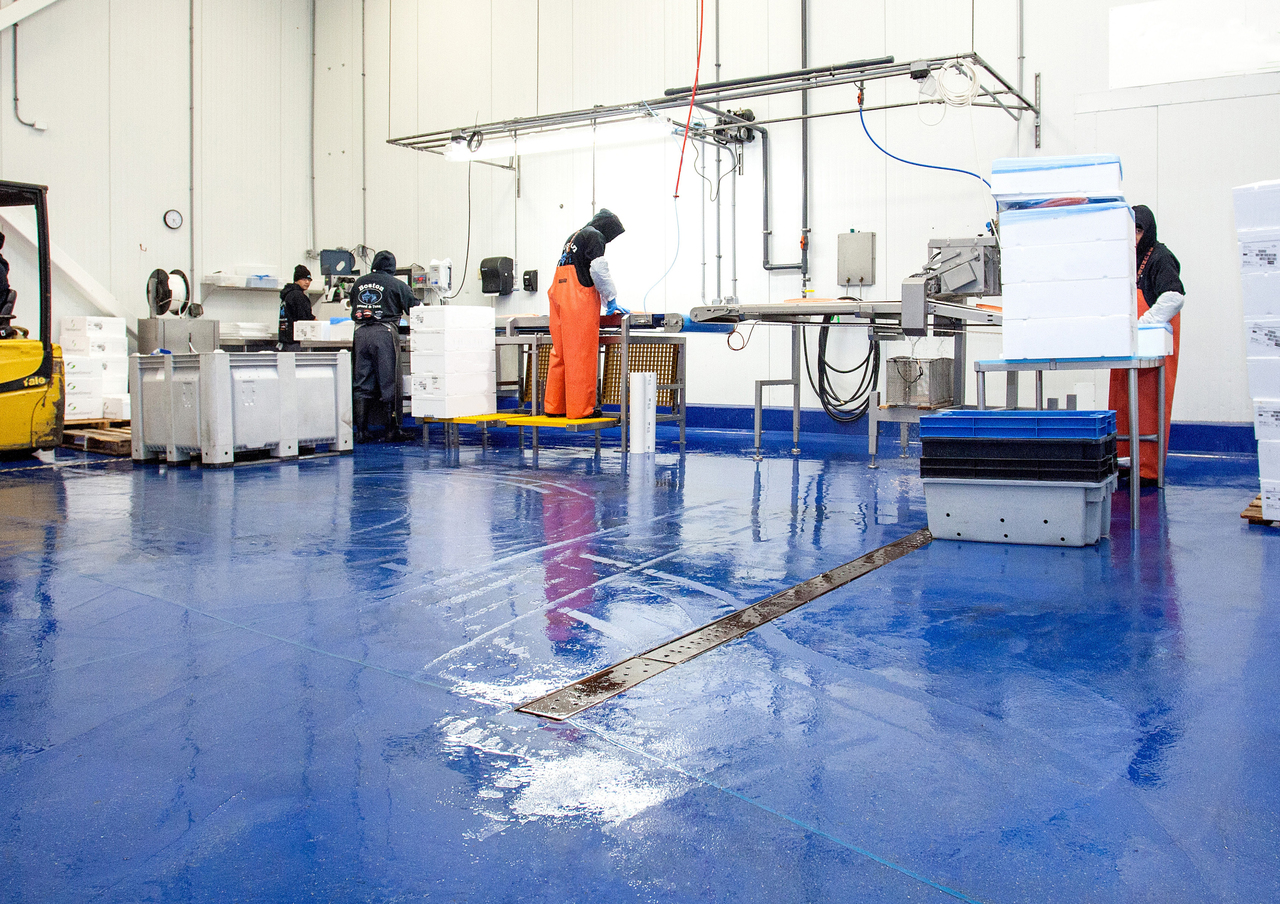 Cold storage flooring in the Philippines is an essential requirement for many industries. The benefits of using high-performance flooring for cold storage can help create optimal environments you require.
Great Temperature Control
Did you know that different types of flooring can affect the internal temperature of the room? Aside from other factors, when the wrong type of flooring is used for a certain facility, it can put the entire operations at risk. You shouldn't overlook the capabilities of proper flooring. For example, when you look at a hotel lounge, the type of flooring they use is carpeting. Carpeting and textiles tend to be warmer compared to coated bathroom floors. The same concept will apply for rooms that require cold temperatures. The type of floor you use will direct the internal temperature of the room. Industrial cold storage flooring has excellent insulation properties for all applications. Having an extra layer of temperature control through the correct flooring can help preserve the required internal temperature of a room for medical, food service, information technology, and warehousing applications.
Easy Cleaning and Maintenance
High-performance flooring is designed for easy cleanup and maintenance. Contaminants, disease, bacteria, and viruses can stick to the floor. This will put the products you have in danger without you knowing it. Meat plant flooring in the Philippines requires a robust flooring solution that can be easy to clean, sanitize and maintain. One such product that embodies this quality is Euco Qwikjoint. Euco Qwikjoint is a UV resistant floor joint filler that sets fast while also providing protection for your floors. This can be used for industrial, commercial, and freezer floors for optimal protection. This floor joint filler is poly-urea based without being sensitive to moisture. You can significantly reduce your floor joint repairs and maintenance when you use Euco Qwikjoint.
Durable and Long-Wearing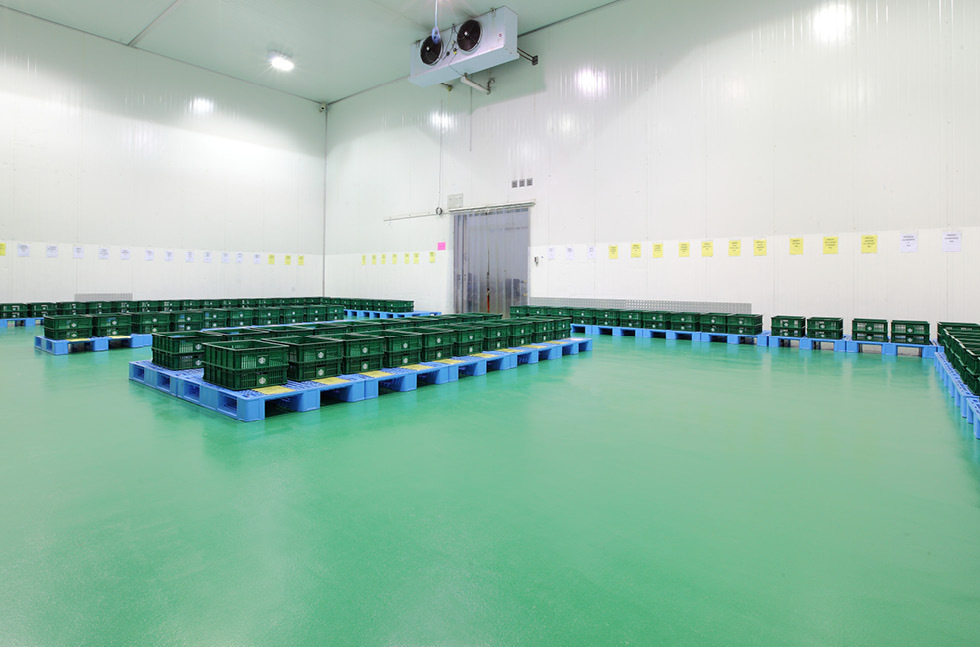 Foot traffic can be a problem for your floors. You need a system that creates a durable, long-wearing surface that can withstand the toughest conditions. Cold storage flooring in the Philippines doesn't have to be a puzzle anymore. There are many products out there that can help you create the long-wear surface you desire. One product that does this and more is Flowcrete's Flowfresh HF. This is hygienic, HACCP approved PU resin floor finish that's perfect for cold storage requirements.
The highly durable surface boasts a textured finish that incorporates an anti-microbial additive that's perfect for medical facilities and food processing plants. It's temperature-resistant and slip-resistant in one solution. If you're working with a lot of intense chemicals, you can enjoy the benefits of the added chemical resistance. Flowfresh HF can resist a number of sugars and acids. To clean Flowfresh, all you need is a low alkaline detergent and a rotary scrubber to get rid of any surface debris, dirt, and more.
Resists Moisture
Moisture can be dangerous when it's out of control. You can damage your equipment and contaminate your products with mold from moisture and humidity. Any spills can also let your employees become prone to slipping and accidents. You need flooring that's best for wet processing conditions. What you need is waterproofing in the Philippines. Flowcrete's Flowfresh SR Sealer is an impermeable PU resin flooring system that offers heavy-duty, antimicrobial, and anti-slip resistant properties to your wet processing floors.
Preparing chemicals or manufacturing food becomes streamlined when you apply Flowfresh SR to your floors. It can resist high temperatures up to 90 C while also having a freeze-resistant quality. When the floor is untreated the water permeates through the material and is absorbed. This doesn't have to be the case with Flowfresh SR. It has a high-level of water impermeability which prevents the build-up of moisture. Combined with its antimicrobial properties, there's no need to worry about mold, fungi, mildew, and bacteria. Resisting moisture and preventing microbes from growing within your floors.
Choose Flooring Solutions for the Most Ideal Cold Storage Flooring in the Philippines
The right flooring can make an impact on how your facility behaves and operates. You need to choose the right one for your cold storage needs. To fully reap the benefits of proper cold storage, contact us at Flooring Solutions. From kitchen flooring to epoxy resin in the Philippines, we are dedicated to providing the correct type of flooring for your requirements with outstanding service and professional results.
You can get Flowcrete and Euclid products from us with the promise of fantastic results and amazing customer service. You deserve the best for your facility and we can guarantee to provide you with the right product to create the effect you need. From parking lots to medical facilities, we have different solutions ready for you. Contact us now to get started!