Concrete; you can see it almost everywhere here in the Philippines. No matter where you turn, you'll find structures composed of concrete. It is the pavement you walk on, the bench you sit on a park, and the walls which protect you from the world outside. In the Philippines, polished concrete is a style of concrete that is used mostly on floors. With a country progressing to even better infrastructures and architecture, polished concrete now comes in colorful patterns and even more unique designs.
Polished concrete in the Philippines may be deemed as expensive, but it is well worth the money. Because your regular concrete color is the greyish-white you commonly see when you are outside, it may be a challenging task to choose the right flooring design that will complement the floor planning of the rest of the house. Going with polished concrete is an exciting choice to make, especially if this will be your first house. It will feel like a big accomplishment when you get the design of the entire floor area to complement one another.
A Brief History Of Concrete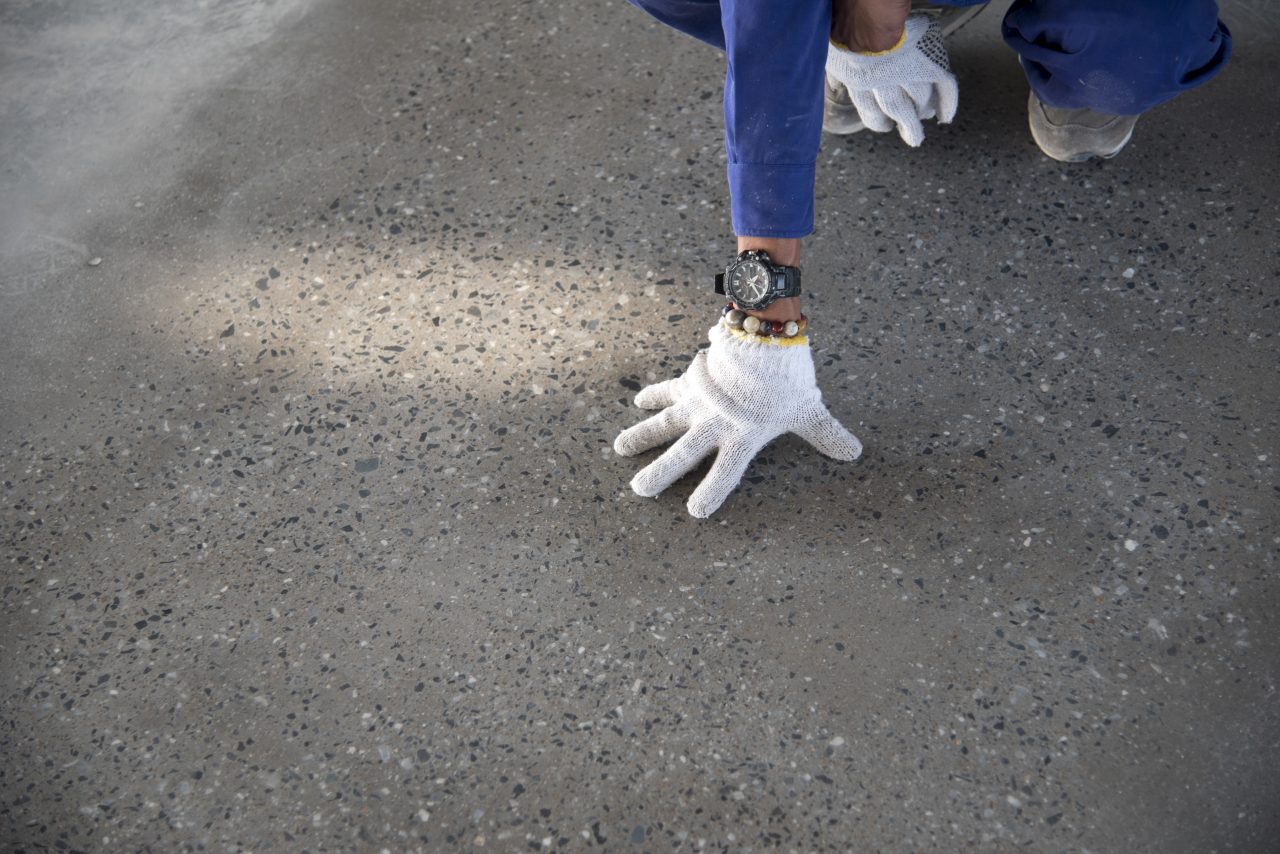 To better understand the uses of concrete and why the majority of structures in the present age is made out of it, you need to equip yourself with at least a bit of knowledge on when it was first used, to how it came to be a common building material.
Concrete was first used during the ancient days, as far back as the Egyptian construction of their great pyramids. The Romans used it to build their temples and architecture in 6500 BC. From then on, concrete's primary purpose was to build a strong foundation for houses, walls, and floors. Mixing concrete with volcanic ash, lime, and seawater makes for structures that withstood the test of time. This has allowed tourists today to appreciate them even after a thousand years from its original erection. Concrete became well-known all over the world as people extended its use from buildings to the streets we walk on. The countries of England and France even came up with the idea to insert steel rods in concrete during the construction process to add more strength and durability.
Coloring for concrete sprung up during 1915. Polished concrete was introduced by a Swedish company to the United States in 1999. From then on, concrete was used not only as the base of all infrastructure but for its unique design and displays as well. Polished concrete in the Philippines is just one example of how much its rich history has extended on different countries such as ours.
The Characteristics Of Concrete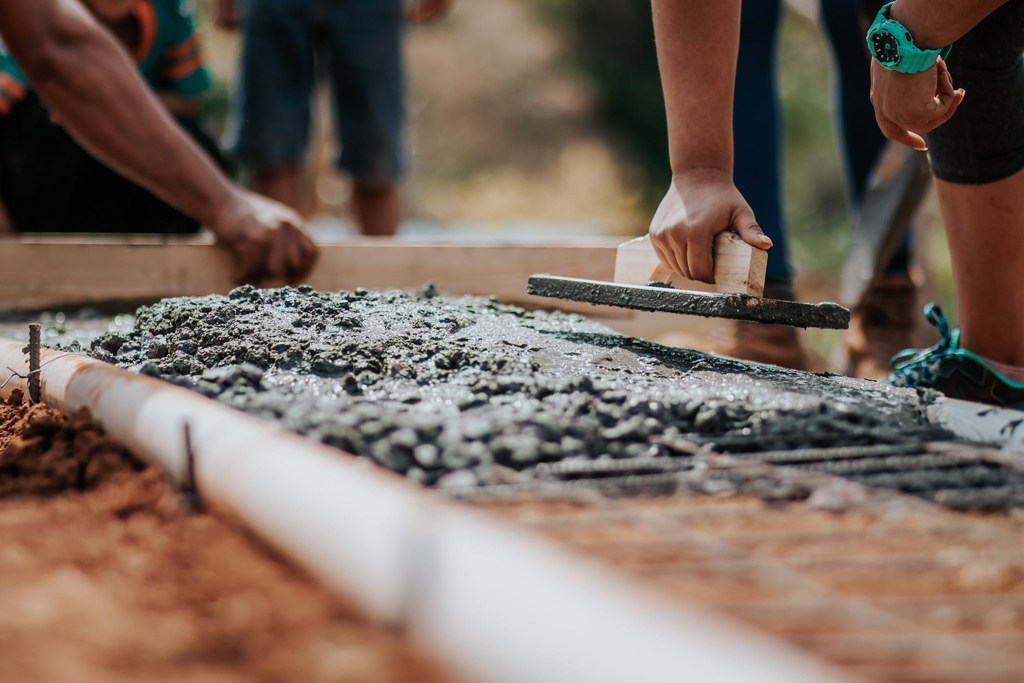 Concrete was used to build the wonders of the world such as the pyramids which we stare and study in amazement now. Surely, concrete has excellent characteristics that allow it to stand firm even through the tests of time.
Concrete can take in any color, shape, design, pattern, and texture. This explains its all-around uses, from large construction projects to sometimes being used to create a cast for repairing broken bones. Concrete is composed of a mixture of cement, water, and aggregates. This gives it what's called tensile strength which is the ability to resist compression or the "pushing together" forces. It is so firm and solid that it requires sledge and/or jackhammers to break it. Such is the case when you see road work being done. Polished concrete in the Philippines or in any part of the world, aims to have that glossy finish and achieve desired smoothness.
Why Is Interior Design And/Or Floor Planning Important?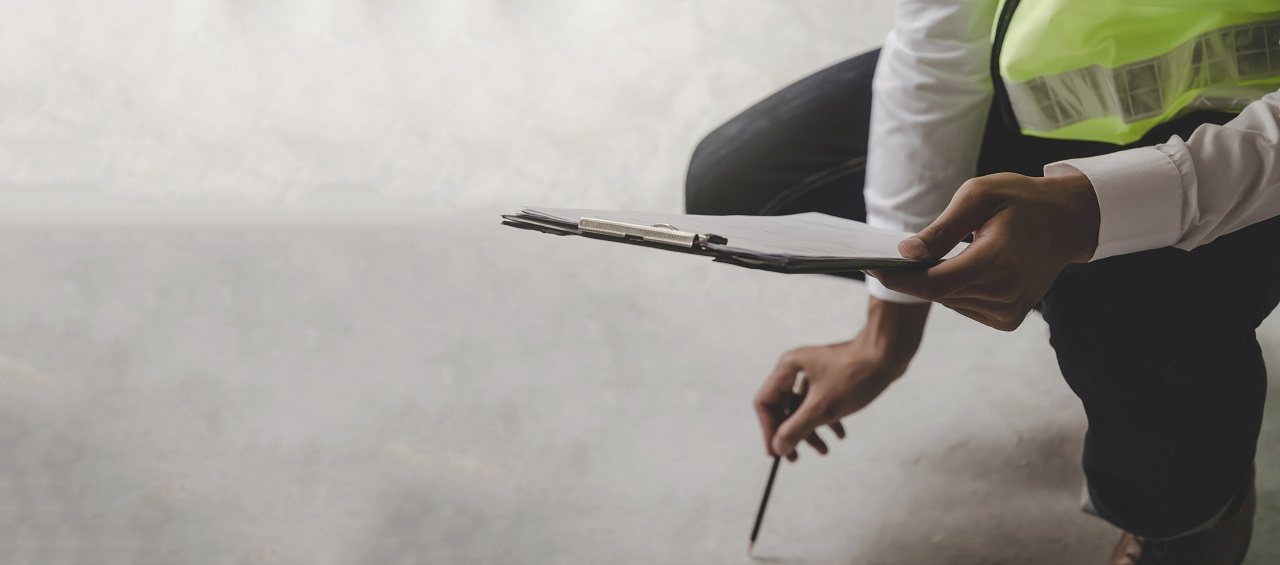 Your house or office may look impressive on the outside, but is the inside as jaw-dropping? This isn't about making your house look good. Rather, it's stressing the importance of thoroughly thinking how the inside of a structure should be.
No matter how practical your building construction is, when the interior design is organized and well-structured, it can have a huge effect on the overall presentation. Here are some principles and ideas of why floor planning should be a priority when constructing or purchasing a structure:
Ambiance and Advantage
Floor planning and interior design speaks of aesthetic; the art and creativity which goes with the desired arrangement of the interior. However, the focus does not lie on art alone—there must also be utilization and functionality.
Creates a vision
When you communicate your intention for interior design, it's akin to storytelling. You want to show your aspirations and interests, your ideals and dreams. You also want to look forward to happiness, contentment, and productivity which can be achieved with the right arrangements.
A sense of modernism
History tells us that concrete was primarily only used for the pragmatic purpose of having a home to stay in or a temple to worship. But now, in the modern sense, there is freedom to use concrete at your disposal. Polished concrete in the Philippines and its glossy texture contributes a lot to style and beauty.
Philippine Polished Concrete And Floor Design
The Philippines has proven itself as a country that maximizes the technique of polished concrete along with flooring design. It is not an immature country towards detailed interior design that includes the importance of making the floor complement the rest of the house. The following are reasons that stress the advantage of learning how proper flooring design could affect the entire look of a house or an office:
It is the foundation of the design
You get an idea of how you want the interior to look not entirely because of where this built-in cabinet is located or how that door is angled, but because of the floor and how it initially looks like.
It influences the rooms
Flooring is really an element of interior designing which you need to think about and decide wisely. What will the floors look like in the kitchen? The living room? The children's or master's bedrooms? You can't just randomly pick out a flooring design and have it removed when you deem the style unfit. It's a waste of money on your part and a waste of effort on the flooring company's side.
It shows how much you care
The excuse "it's only the floor, it's nothing special" will not pass for an overall splendor of your house/office interior design. Remember, this isn't just about your preference—it's also the reflection of your personality and how much you give an effort of really planning every detail of your interior.
Different Concrete Floor Designs To Consider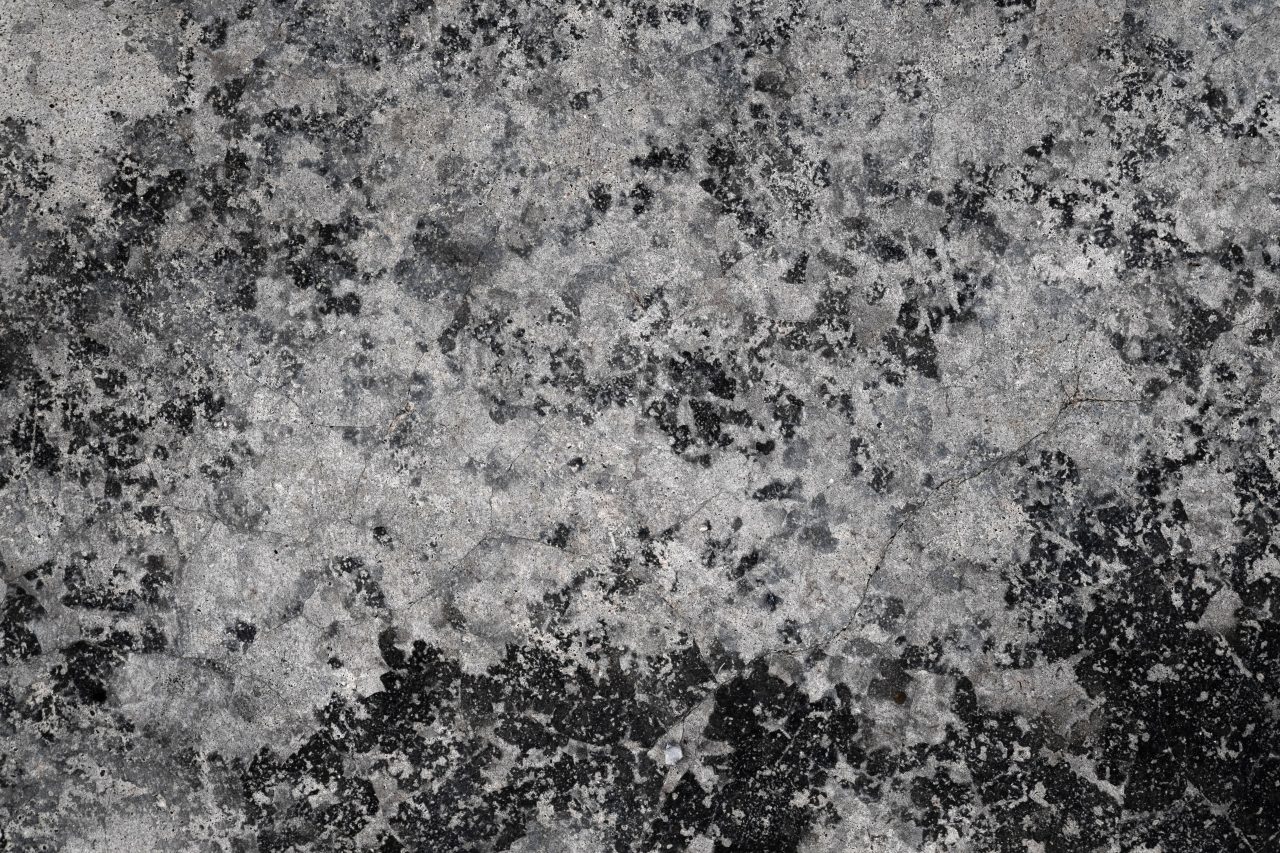 The flooring style can affect the entire aesthetic of the house as much as every element involved in the interior design. Here are different concrete floor designs you should consider:
Concrete stain – it is the most common design when it comes to concrete flooring. Stains can be used to impart a rich color into concrete. The colors remain vibrant no matter how many years the structure has been there. There are a variety of stain colors you can choose from. The option is entirely your own as you decide which pattern you want to mix and match. Stains are anything but boring as you can implement techniques such as saw cuts and stenciling to find the right pattern you are looking for. The colors can be enhanced by adjusting the stain solution, and you could create patterns through the process of texturing.
Painted concrete – This design looks as stunning as it is complicated. Painted concrete takes a considerable amount of time to prepare. It uses specialty concrete floor paint to draw out the design. However, complicated as it may seem, the end results more than speak for themselves.
When the paint job is accomplished and finished with a concrete floor sealer, it can give an impression of exquisite rugs, carpets, floorboards. This flooring design can be applied in your garage, basement, living room, patio, and balcony.
Wood or boardwalk patterns – If you are leaning to a more rustic theme design, the wood pattern should be just right for your floor. In French, the technique is referred to as faux bois or 'fake wood' which literally is the appearance of wood's characteristic embossed on concrete—two differing materials. Concrete contractors, however, are coming up with more efficient ways to replicate the look of wood. Stamping, scoring, and staining are now considered for the printing of the patterns. Others permit the natural grains of real woof to leave its imprint on the surface of the concrete.
Stone or sandstone patterns – In the Philippines, polished concrete may already look as fine and smooth as stone. But if you want to take it a step further, you can opt for a relaxing stone or sandstone pattern. This pattern will remind you of the stone pathways found in our country's abundant resorts and swimming areas. You can then take that ambiance to your home and make it permanent with concrete. This may be perfect if you have small bodies of water such as an artificial pond architecture in your home. The design will prove to be effective when you have it installed outside.
Roman slate – What better to relieve history of concrete as one of the earliest materials for architecture than with a Roman-inspired pattern? Although this is mostly found on public areas such as malls or parks showcasing Roman architecture, it doesn't hurt to have this kind of pattern in your home. In fact, it gives your house a historical vibe and a rather expensive feel. Again, just like the stone/sandstone pattern, this is more effective when used as flooring for outdoors especially when you have a garden.
It might not seem like it, but utilizing concrete designs could bring about amazing results.
The Pros And Cons Of Floor Design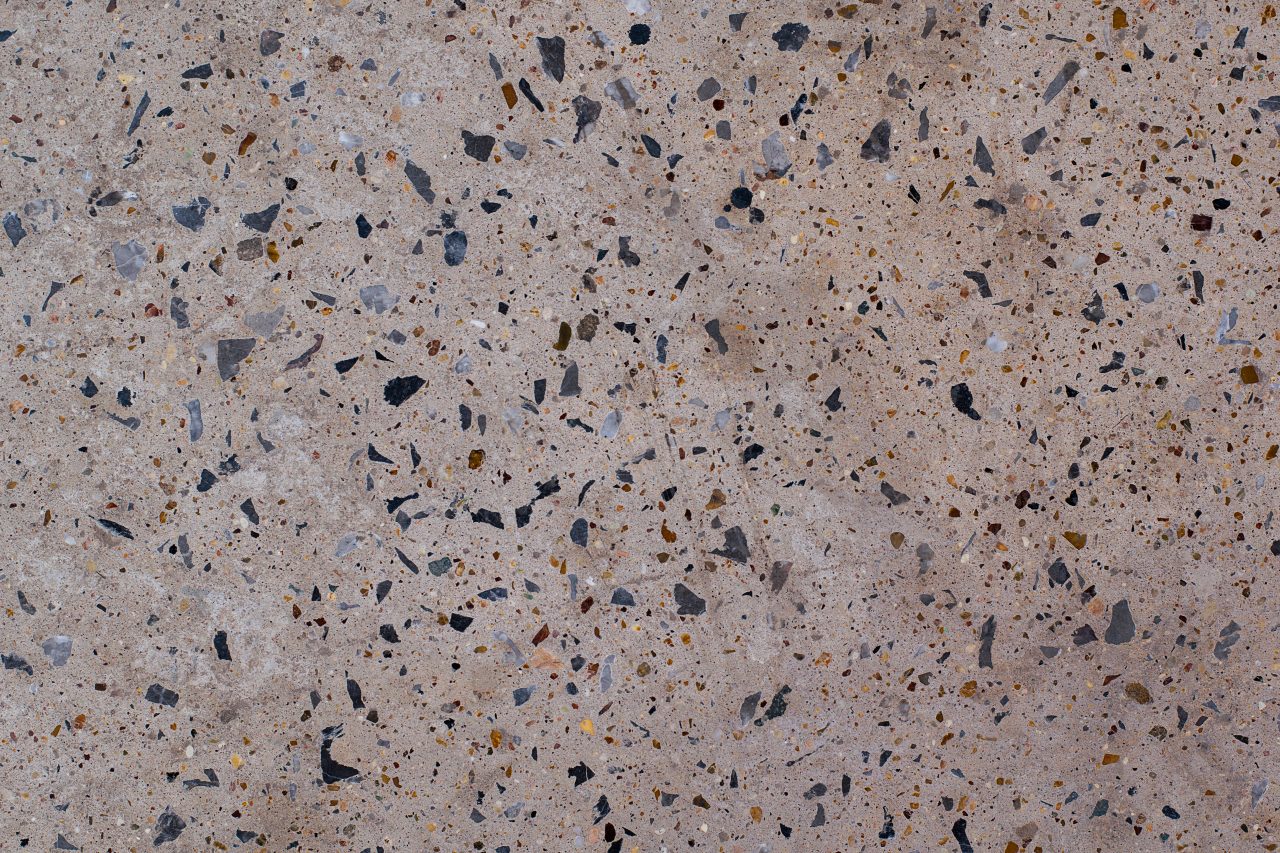 In the Philippines, polished concrete is the choice of most for its texture and durability. However, the design of your home can't rely on polished concrete alone. There just has to be a certain style which incorporates the polished concrete floor with the rest of the house. Whether you stick to polished concrete on its own or step up the design with patterns and effort, you should be willing to spend for the arrangement that brings out the best from your home, including the floor. In short, you're going to have to consider its advantages and disadvantages.
The advantage of floor design is that it screams art and personality. It brings balance towards the foundation of the house along with the walls, the ceiling, and the furniture. The downfall that can be gathered from floor design is the time and money. This is not a matter of just wanting to make your floor look fancy. You have to sit down, observe the floor and the surroundings of your house, and figure out how you will be able to find the perfect balance. Money, of course, that has to be spent on other things for the house. This is entirely your choice. As long as you maintain a clean floor that's free from damage, it already means a lot towards your personality and how you tend to your home.
Plan the Perfect Polished Concrete Style With Flooring Solutions
Whether you decide on going for plain polished concrete in the Philippines, or you want to maximize your creativity, we at Flooring Solutions have got you covered! Rest assured that we deliver materials on time and ensure quality flooring installation with competitive pricing.
Our team at Flooring Solutions promote stern safety measures and you can be sure we know our craft—products as well as installation techniques. Click here to find out how we can be of more service to you.