Achieve Durable and Decorative Floors with REDDI Flake Modern Fusion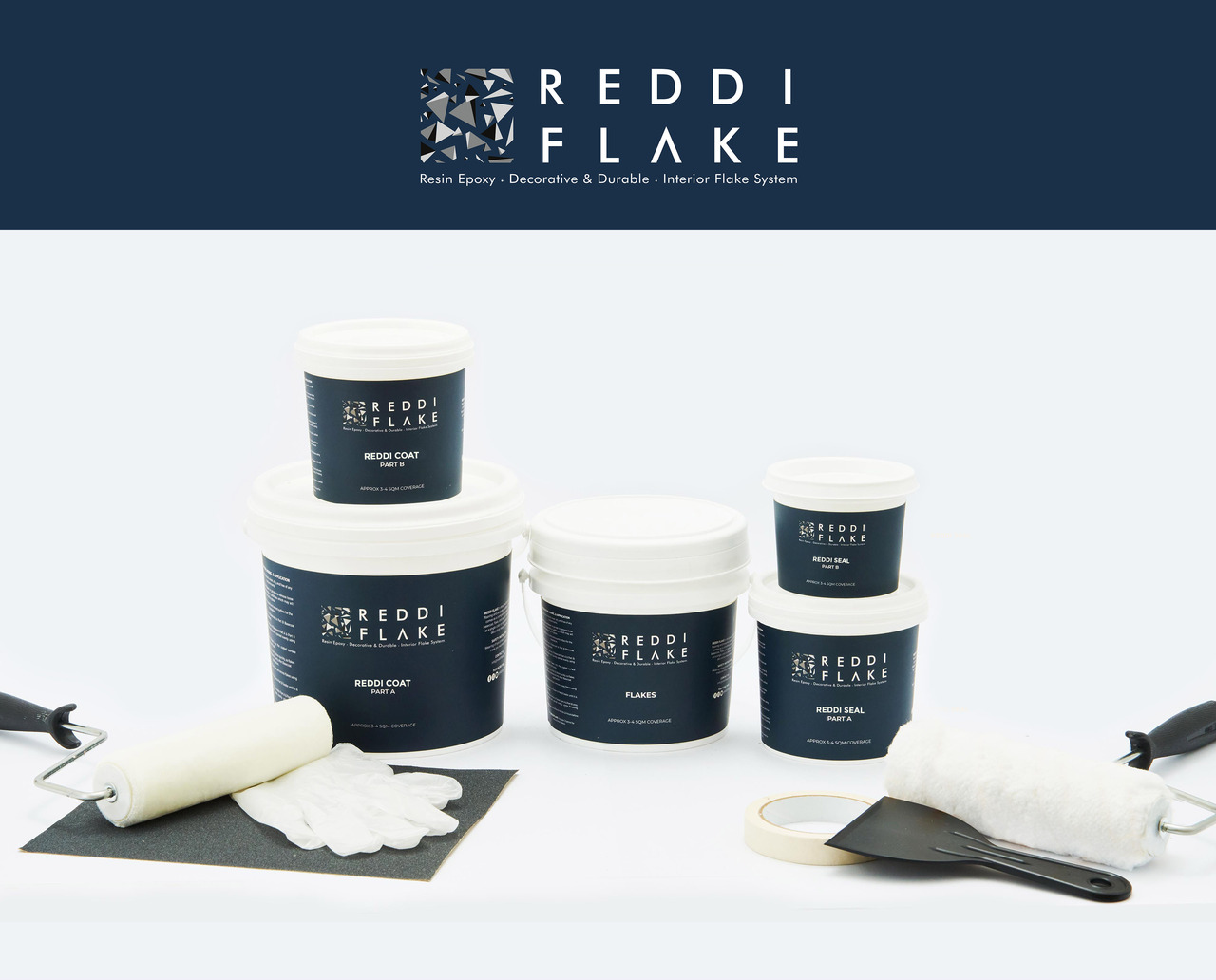 How can you get stylish floors with REDDI Flake Modern Fusion?
Vibrant designs
Heavy-duty
Easy to apply
No more visible scratches
Are your floors too dull and bland? You're probably thinking that your outdated, 20th century tiled flooring might not really be doing it anymore. The tiles may have started chipping away, while the grout is almost too grimy to be recognizable. Fortunately, you can overhaul the look of your floors with a simple yet stunning product using REDDI Flake Modern Fusion. Now you can come up with your own epoxy resin flooring that is seamless and decorative.
Vibrant Design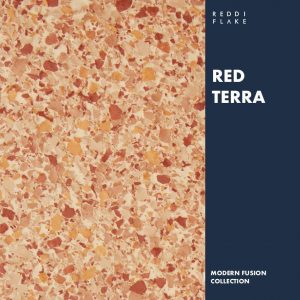 REDDI Flake Modern Fusion is an epoxy resin floor coating that comes in seven (7) vibrant designs that will definitely suit any retail environment. Whether it's a small clothing store, retail center, industrial facility, or residential space. These unique looks are guaranteed to create aesthetically-appealing areas.
If you want to go for rustic looks blended with a contemporary feel, then the Vestige, Sativus, and Red Terra designs might be to your liking. The decorative flakes in these resin systems come in natural styles and hues of red, beige, light brown, burgundy, sepia, tan, hazel, and buttermilk. Try these out to brighten up the space in your coffee shop or even food & beverage plant.
Want something sleeker? The jet black tones of Dark Onyx and the minimalist specs of white and black on the Spectacle and Granite styles will enhance the sophistication of your floors.
Heavy-Duty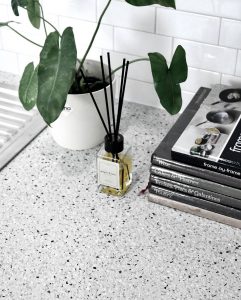 The REDDI Flake line of flaked flooring systems is designed to provide your floors with reliable, all-around heavy-duty protection. Any design you choose contains state of the art coating and sealant to prevent physical or environmental stresses from destroying the appearance and quality of the floors.
Each Modern Fusion style is built to sustain heavy impacts and loads in medium-to-heavy traffic locations. Even if your floors are constantly bearing the weight of utility carts, retail displays, heavy machinery, clothing racks, tables, or other physical structures, this coating is built to last. You'll no longer have to spend so much on repairs and maintenance.
Easy to Apply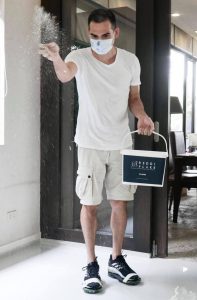 Another great thing about REDDI Flake Modern Fusion is that it gives you full control over the design of your floors. Each kit has been specially prepared to give anyone the chance to create beautiful and long-lasting epoxy floors with little difficulty.
For each do-it-yourself kit, you'll get the following materials:
REDDI Coat A&B
REDDI Seal A&B
Flakes
Foam Roller Brush
Finishing Roller Brush
Gloves
Sandpaper
Mixing Stick
Masking Tape
Comprehensive Step-by-Step Guide
Easy to use and easy to apply, REDDI Flake is your key to coming up with awe-inspiring floor finishes in no time at all.
No More Visible Scratches
Scratches are inevitable, plain and simple. But there is a way for you to mask their unattractiveness. You definitely won't want large markings across your floor — they're unappealing and difficult to remove.
If you want to minimize the visibility of scratches on your floors, the REDDI Flake Modern Fusion does the trick for you. Each design is densely scattered with decorative flakes that can mask the appearance of any stubborn scratches that you're finding difficult to remove. Even after several months or years of use, your floors will look as if they were renovated just yesterday.
Key Takeaway
Still looking for the best way to achieve durable and attractive epoxy floors? REDDI Flake Modern Fusion is just what you need. Each design is built with high-quality coatings and sealants to increase the hardiness of your floors. Coming with a variety of flaked epoxy finishes, you definitely won't run out of unique styles to experiment with.
Vibrant, easy to apply, and hard-wearing — REDDI Flake is the only decorative epoxy system that gets the job done for you.
Get it now only from Flooring Solutions! Click here to learn more about the product.