Celebrating the 10th Anniversary of IIPI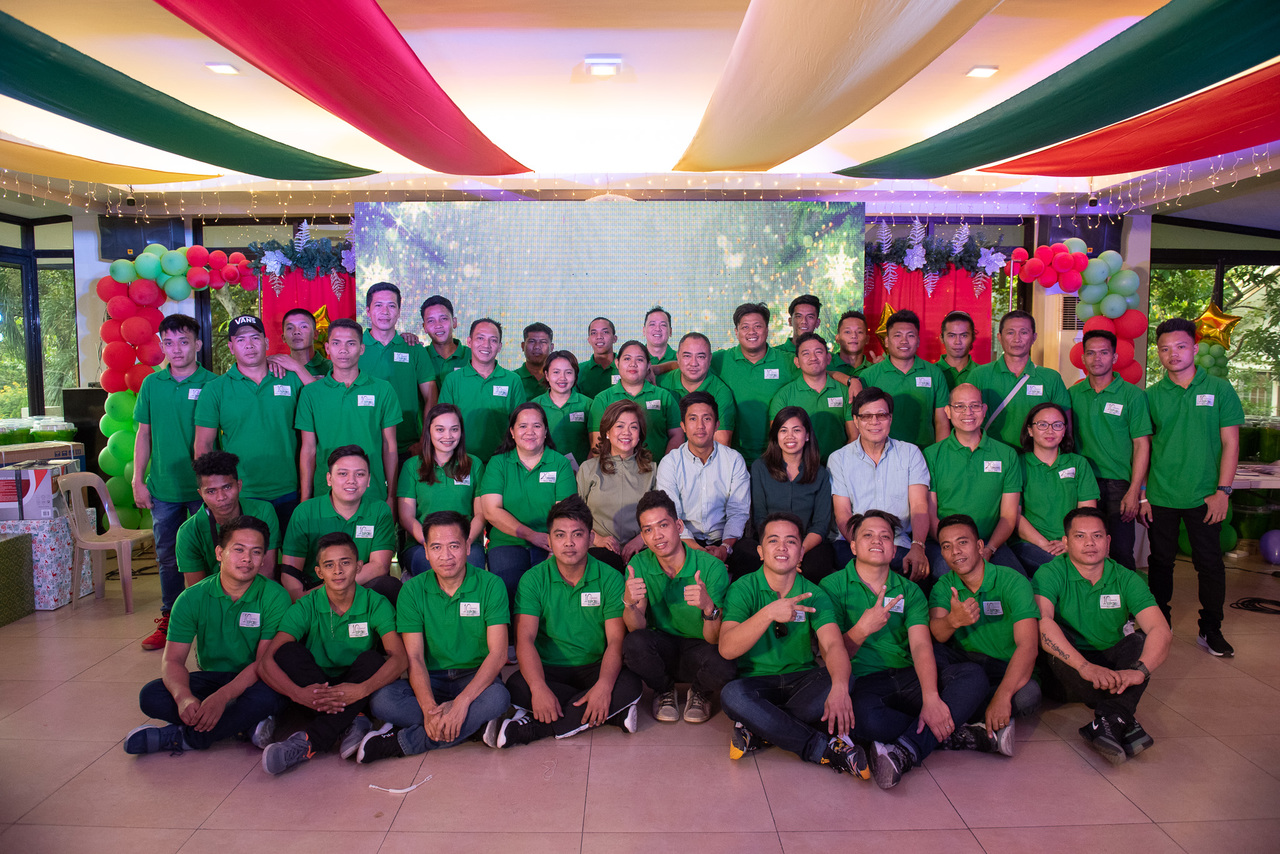 The flooring industry in the Philippines has emerged as one of the fastest-growing during the past few years. The demand for high-performance, safe, and sustainable flooring is increasing across all major industries in the country. It is important to choose a trusted organization that offers world-class service and products.
When it comes to providing the best flooring surfaces in the country, one of the organizations that have consistently performed well is International Industry Partners Incorporated (IIPI). Since its start in 2009, the company has become one of the most important industry partners in the country. As the organization celebrates its 10th year in 2019, let us take a look back at its early beginnings. Let us also take a look at the important milestones that have helped it grow as a company in the industry.
Early Years of IIPI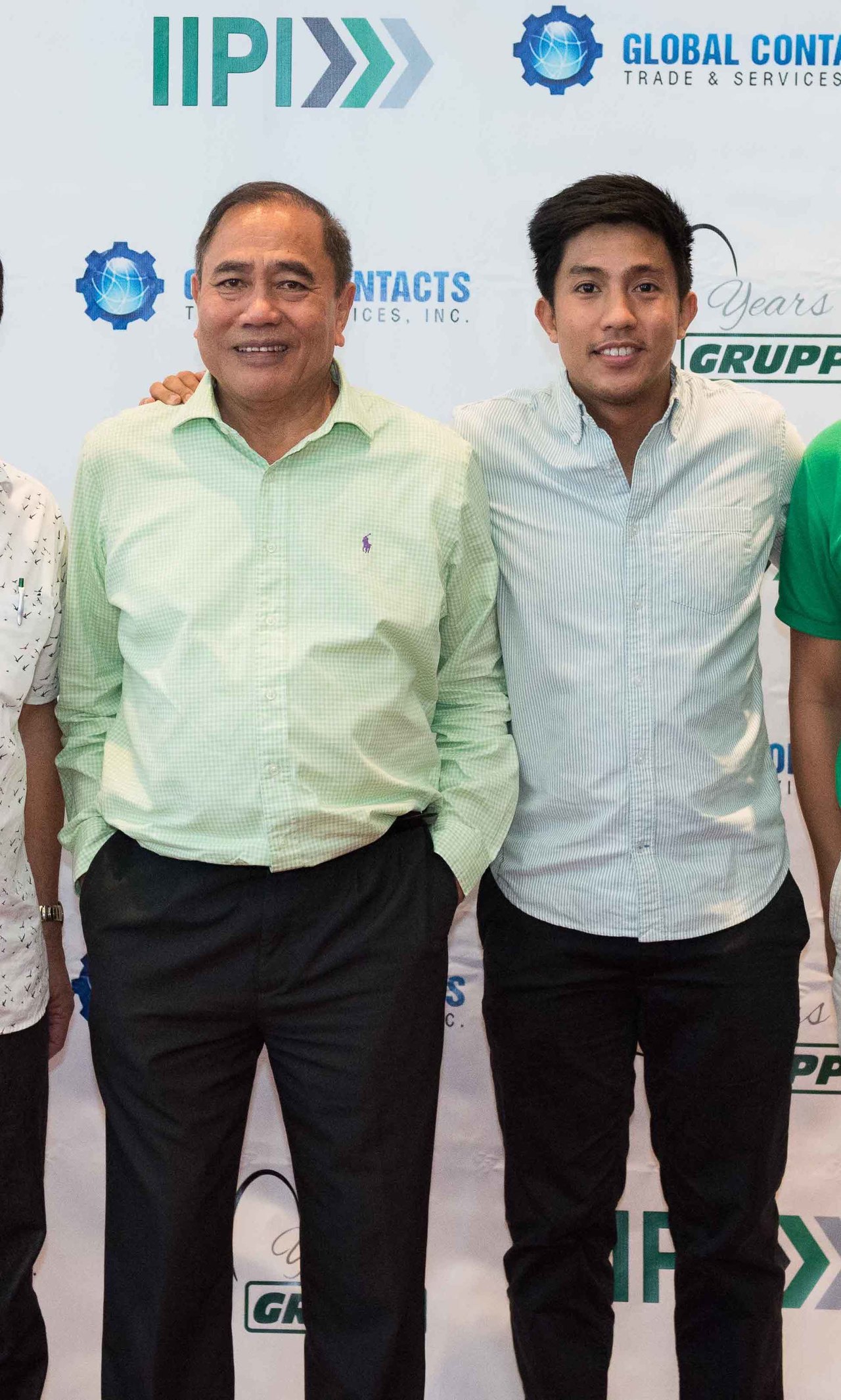 International Industry Partners Incorporated was founded in 2009 by Anthony Laborte. Upon being founded, the goal of the company was to become a trade and service company. It was something that was envisioned by Anthony's father, Antonio Laborte. As the company began its operations, it was able to slowly become a flooring contractor that provided high-performance floor surfaces to various local companies, facilities, and industries.
In 2012, IIPI received its first major flooring contract from Nestle Philippines. The company is known as one of the largest food and beverage companies locally and internationally. It is important that they have flooring surfaces that can withstand the daily rigors of producing high-quality goods. It is also imperative that they have flooring that can keep their personnel and equipment safe.
Eventually, the success of this contract led to more projects in other parts of the country such as in Davao and Cebu. By then, IIPI had transitioned to importing and applying resin flooring systems for a diverse set of clientele. This development was crucial for the company, as it gave them the best opportunity to contribute to a wide range of companies and facilities.
International Partnerships and Growth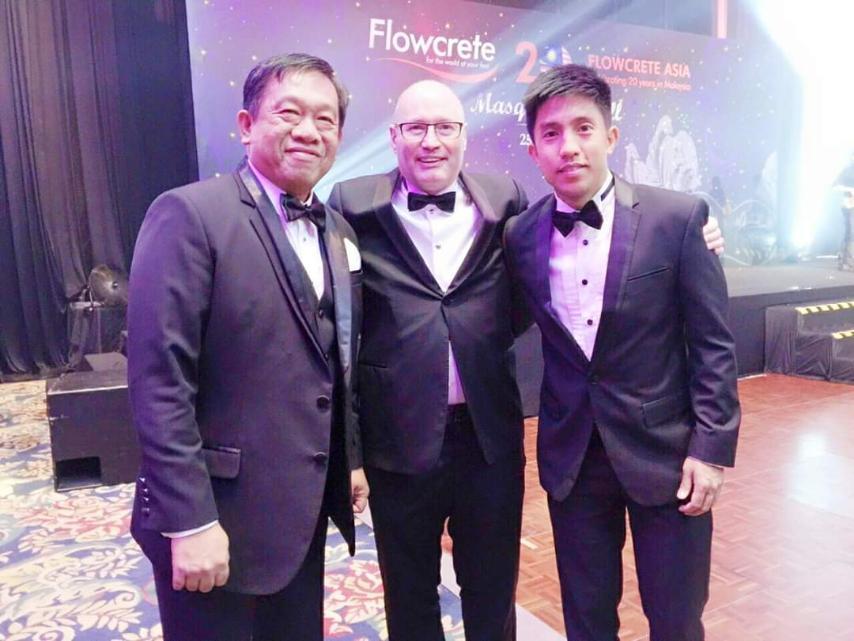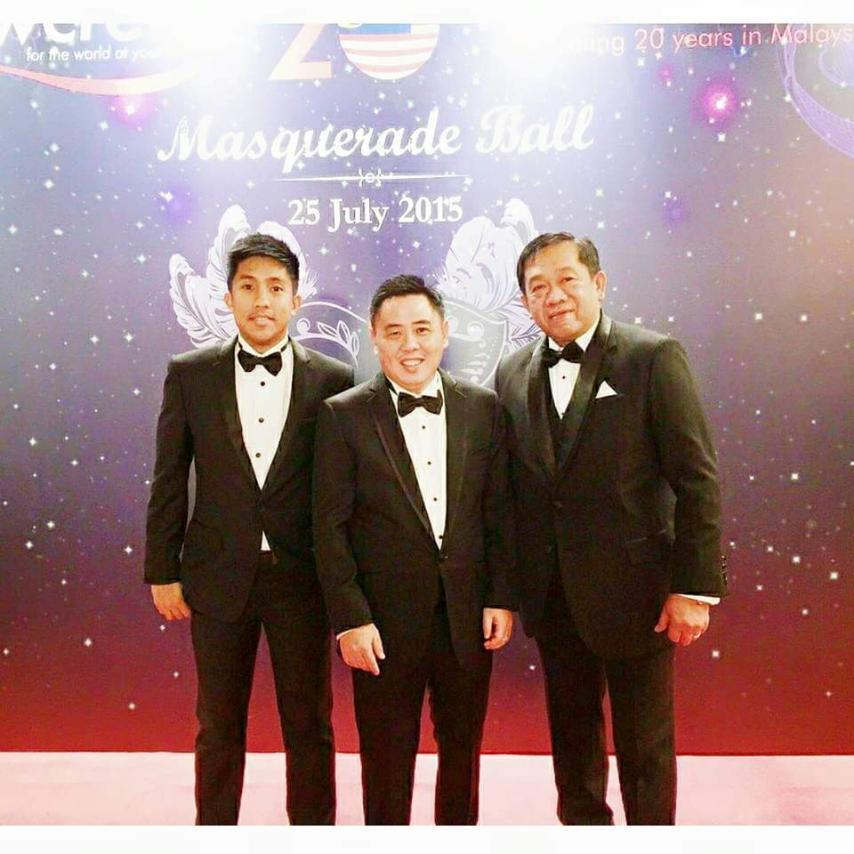 As IIPI received more projects across the country, they had also developed a number of partnerships that enabled them to improve the quality of their products and services. One of the most important of these partnerships was with Flowcrete Asia, which is the world's leading manufacturer of high-performance polyurethane, epoxy, and MMA flooring for various industries.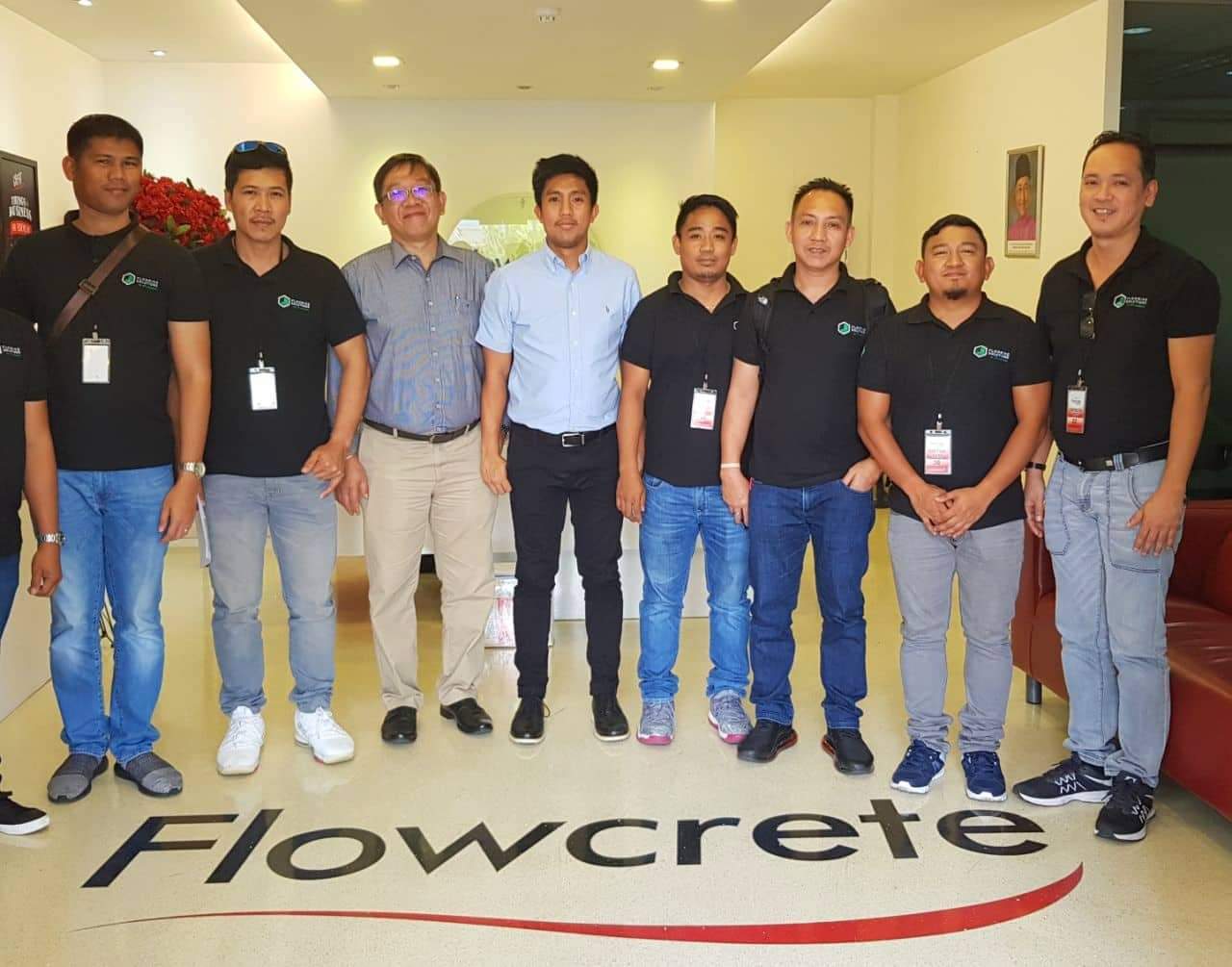 This partnership has helped IIPI grow as a company, as it developed the ability to provide even more high-quality flooring surfaces. These included products such as ESD Flooring, self-sealing epoxy flooring, fast-cure MMA flooring, car park traffic coating systems, stone carpets, and decorative flooring.
IIPI in 2019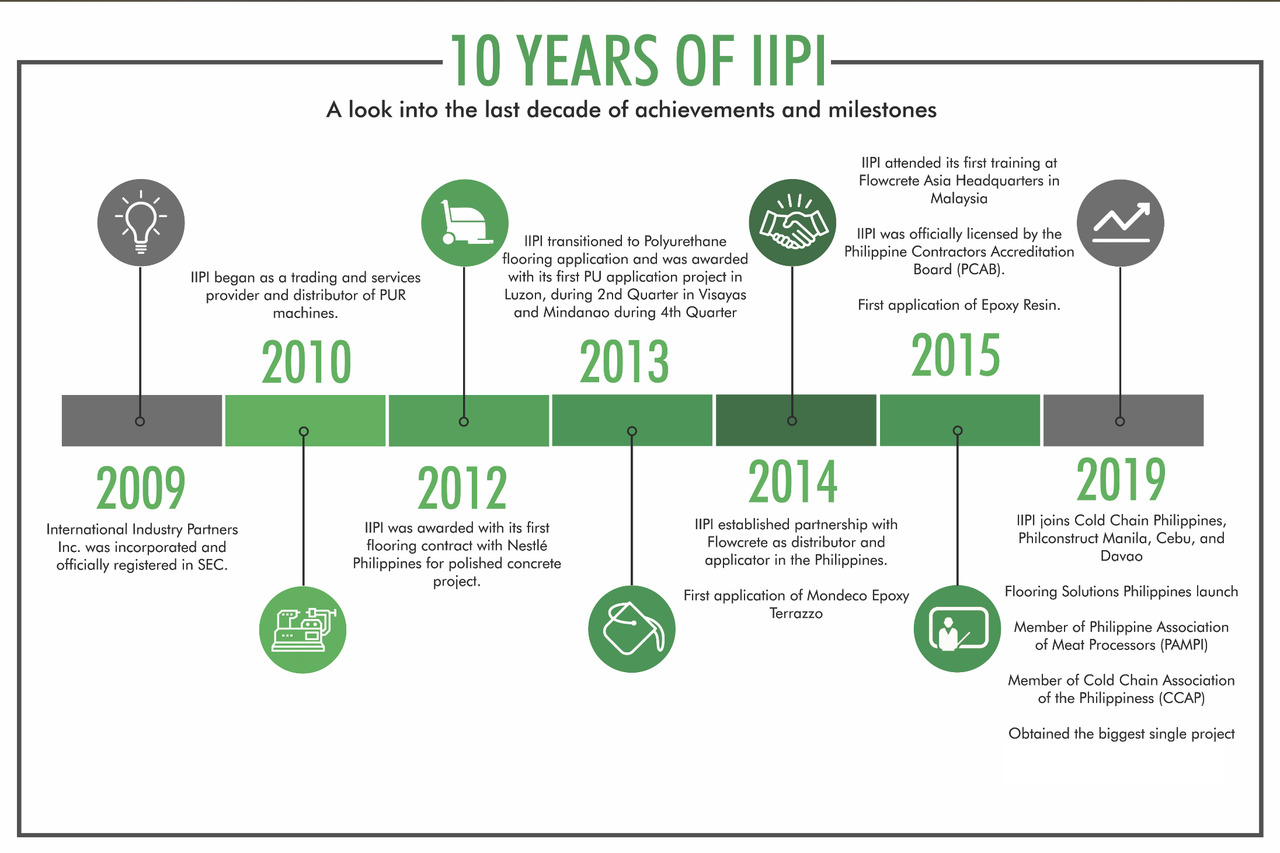 This year, IIPI remains one of the country's best flooring surface providers. As a result, they established Flooring Solutions Philippines. Flooring Solutions is a company that is dedicated to providing high-quality flooring products to all types of companies and clientele. To make inquiries easier, they have established an accessible online platform. Today, the Flooring Solutions Philippines website remains one of the most-searched companies in the country for resin flooring systems.
Along with having a very accessible online platform, IIPI has continuously grown as a company as well. Nowadays the company consists of some of the best resin flooring experts in the country. These experts are able to provide the best application techniques and solutions for various industries, allowing them to maximize the quality and performance of their flooring surfaces.
This expertise has become beneficial for the company as it allows them to serve different types of clients from different industries. These companies are located across the whole country, from Luzon, Visayas, to Mindanao. This is indicative of the company's excellent reputation within the industry. As the company celebrates its 10th anniversary, the objective remains the same: continue providing the best flooring products and services in the country. Its aim is to become the number one flooring and construction chemical solutions provider in the Philippines.
Key Takeaway
In today's modern industry, it has become increasingly important to establish facilities that are able to provide a safe and high-performance working environment. Thanks to companies like IIPI, companies are able to have the best flooring surfaces that offer the best quality and provide a sustainable and safe solution.
After 10 years, IIPI continues to grow and improve as a company. We ensure that our products and services remain of high quality. We aim to expand our reach within the country. And we hope to form more partnerships in the future.