Make Your Commercial Kitchen Floors Clean and Attractive with Flowfresh SRQ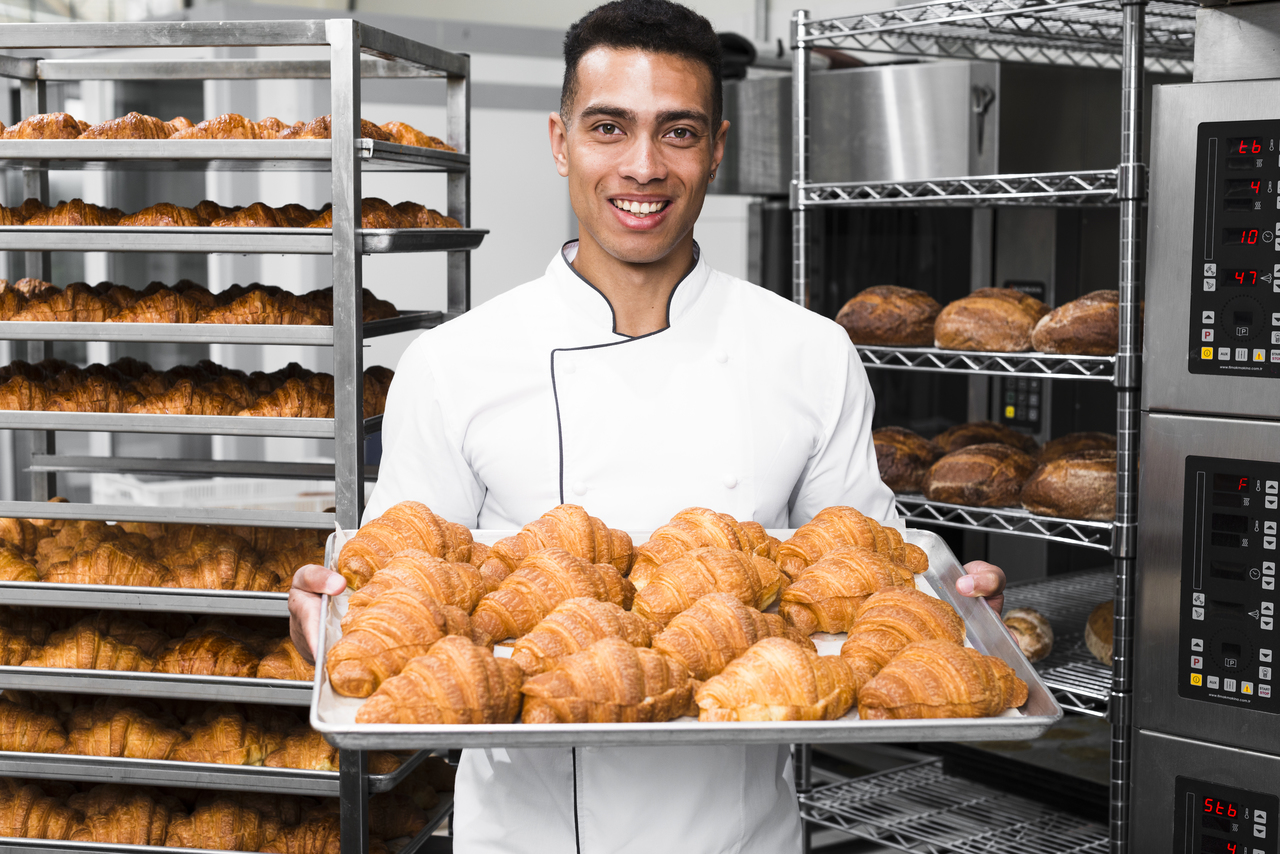 How can you achieve clean commercial kitchen floors with Flowfresh SRQ?
High antimicrobial performance
Slip-resistant
Easy to sterilize
Non-staining
If you're running a commercial kitchen facility, then you'll understand the many different operations involved in the area. There is constant hustle and bustle day-in and out. Because of this, you may want to consider your options when it comes to achieving clean commercial kitchen floors. After all, the facility is constantly handling a variety of food products and other ingredients. Keeping your flooring area in good condition benefits not only the environmental but the safety aspects as well.
As the world continues to deal with the COVID-19 pandemic, cleanliness is a primary importance. Commercial kitchen spaces have also begun re-opening. There's no better way for you to maintain your cleanliness than by finishing off your floors with Flowfresh SRQ. Read on to learn more about its benefits.
High Antimicrobial Performance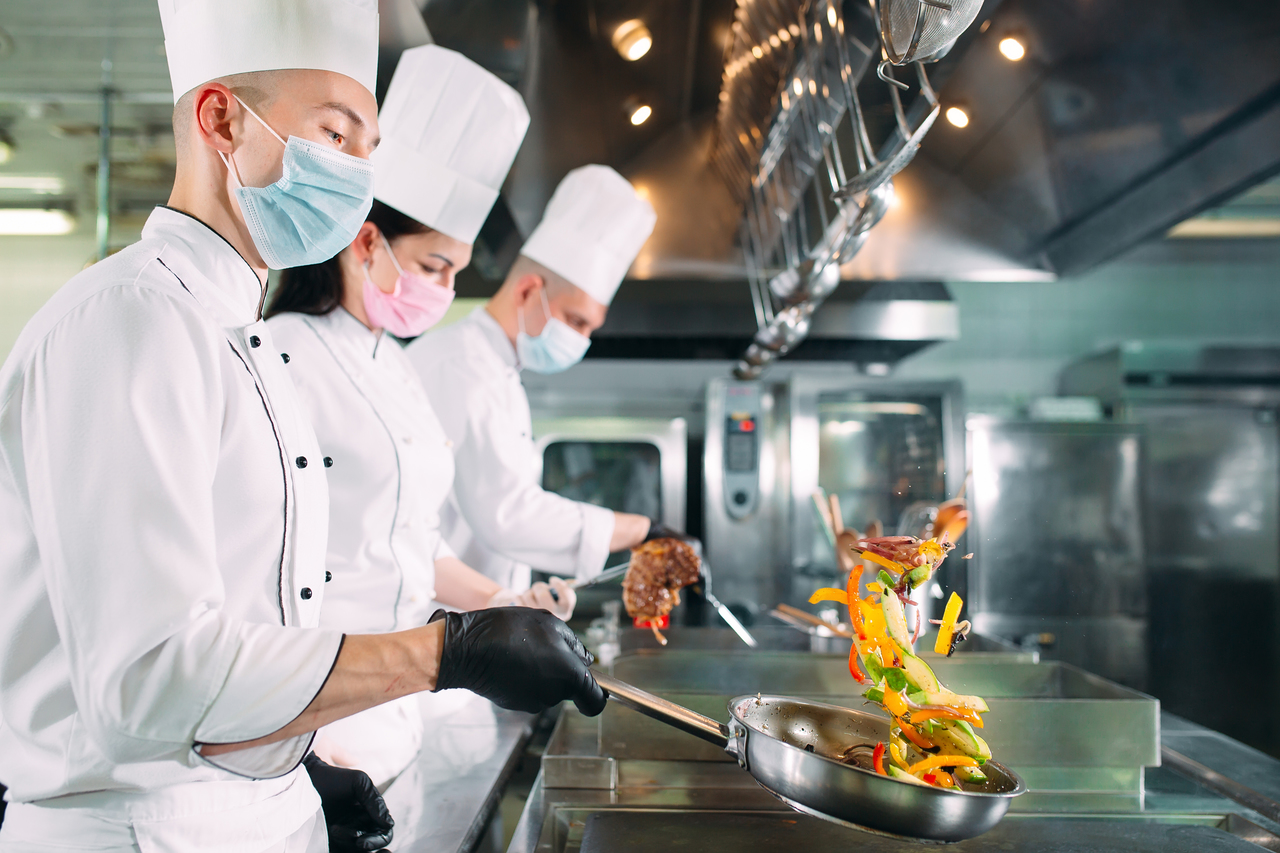 Have you ever lamented about dirty commercial floors? Try as you might you just simply can't achieve a hygienic floor finish without breaking your back doing so. Especially now that cleanliness has become the focus, Flowfresh SRQ's high antimicrobial performance-coating is just what you need.
As the employees work in your commercial kitchen transport food products on a daily basis, bits and pieces can fall on the floor and affect its quality. Especially when there is an absence of a protective layer. Flowfresh SRQ provides you a solution for this, as it contains a substance called Polygiene. Polygiene prevents the formation of microbes, fungi, and other odor-causing bacteria.
Slip Resistant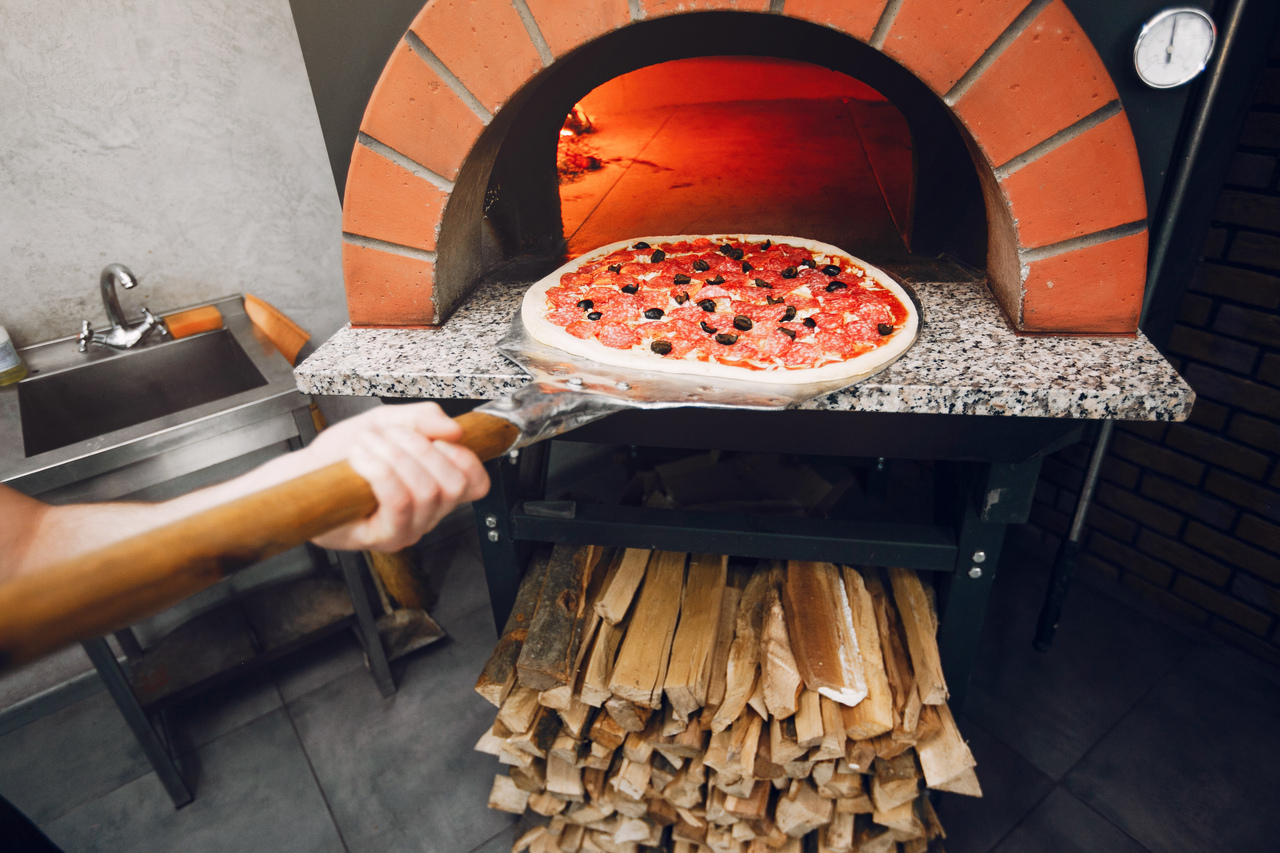 Your industrial kitchen undoubtedly experiences a high level of activity and foot traffic on a daily basis. Your employees are constantly moving around and are transporting many different volumes of items from one place to another. Ensure that your floors won't inadvertently cause injuries to your employees by having it installed with Flowfresh SRQ.
This slip-resistant polyurethane resin floor screed helps people more safely to navigate your commercial kitchen space. Coupled with the right kind of industrial footwear, your employees can rest easy knowing that they don't have to proceed with heavy caution as they're moving around the space.
Easy To Sterilize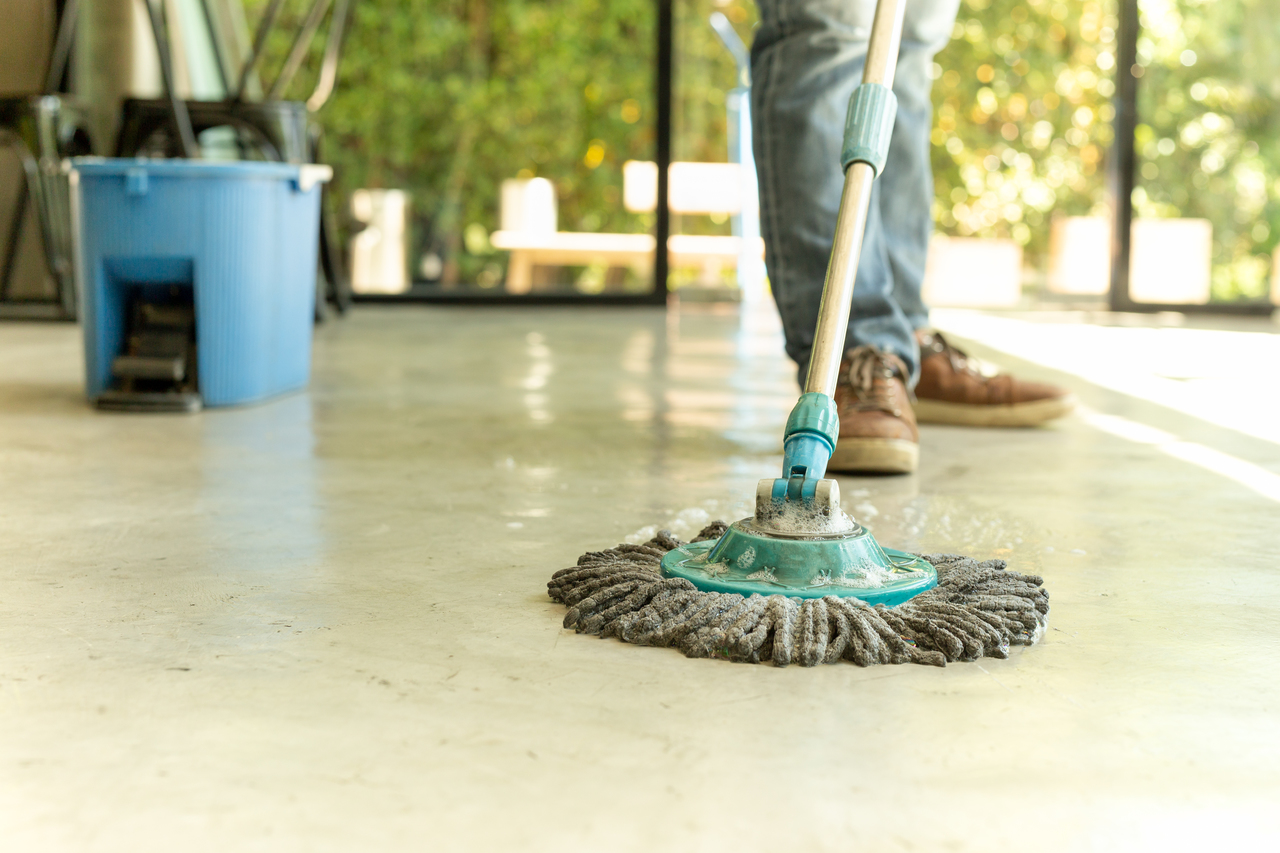 At the end of every day, keeping your floors sterilized should be one of your priorities. This helps you prevent the build-up of unnecessary organisms that can reduce the quality of health in your commercial kitchen. Fortunately, Flowfresh SRQ makes this task simple for you.
Through easy sterilization, you can ensure that you're utilizing only the most effective and non-consuming cleaning techniques. Using an industrial-grade rotary scrubber and a mild alkaline-detergent solution, your floors can be comprehensively cleaned in no time at all. You won't have to be concerned about unsterilized environments that can cause health issues among your employees.
Non-Staining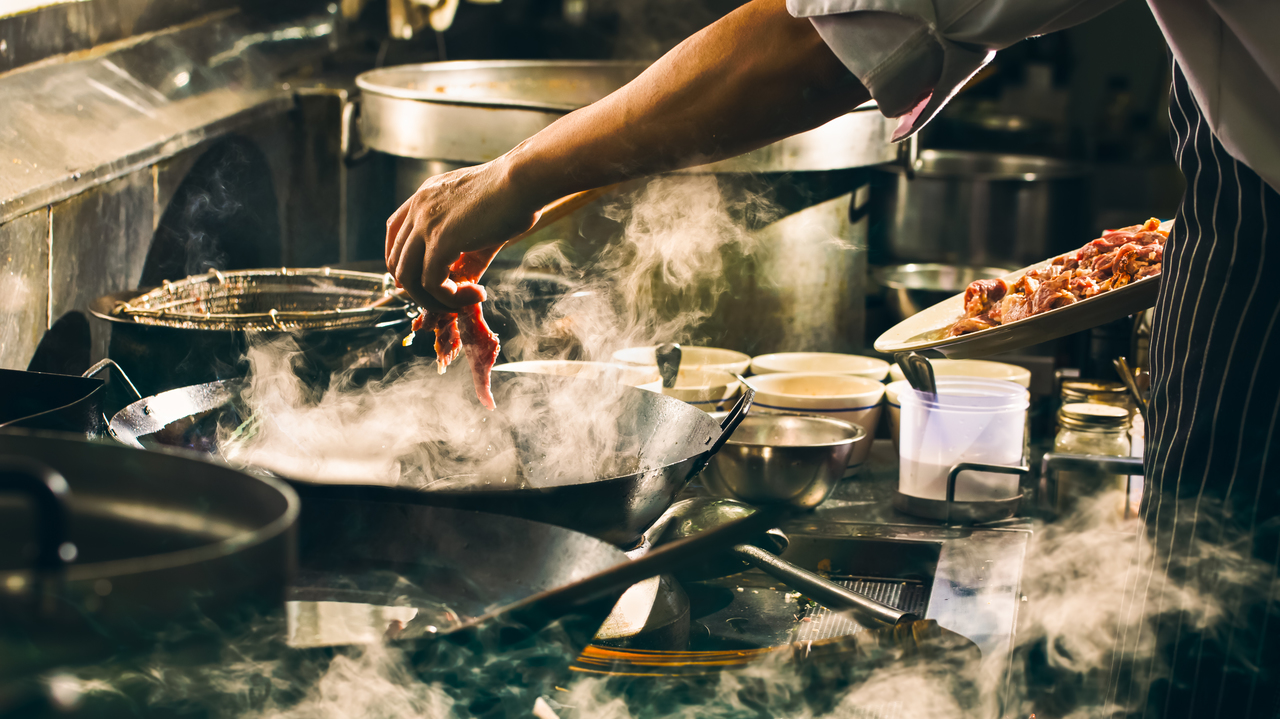 Finally, Flowfresh SRQ is extremely helpful in helping keep your kitchen floor free from stains.
No matter what kind of substance you're handling in the facility, you can ensure that the floor system would be able to handle it. Are your employees accidentally spilling different kinds of liquids on the floor? Flowfresh SRQ provides you with a solution for this. Its non-staining features also mean that any chemical that may potentially spill on the floor won't affect the quality of the latter. This allows you to maintain a regularity in appearance and function.
Key Takeaway
The key to clean commercial kitchen floors is using Flowfresh SRQ. It's highly antimicrobial, slip resistant, and easy to clean.
With this flooring system, you'll be able to improve your facility's overall cleanliness and maintain efficient daily functions. You need not look further because this resin screed system has everything you're looking for — cleanliness, function, and aesthetic appeal.