Decorative Flooring Systems for Commercial Spaces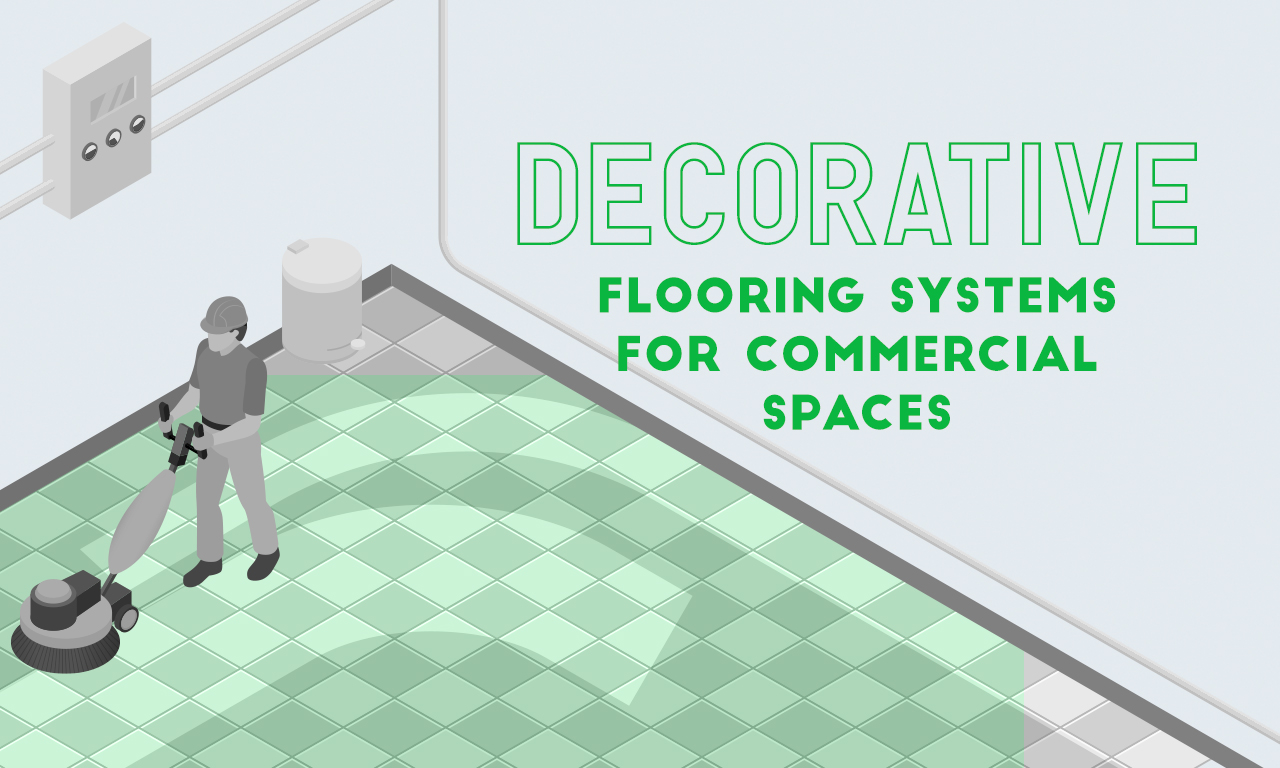 When it comes to enhancing your buildings and facilities, choosing the right commercial flooring surface is crucial. Commercial spaces are high-traffic locations that experience a great amount of activity on a daily basis. This means that you need a flooring surface that provides a great variety of designs and that provides superior durability and performance.
Commercial Flooring by Flooring Solutions
Picking the right type of commercial flooring can be challenging as you want the right balance of great visual design and quality performance. When it comes to quality flooring surfaces, choosing an epoxy floor is the ideal option.
Epoxy flooring offers you a wide selection to choose from. From flooring that offers great design variety to hard-wearing surfaces that are a perfect fit for areas with high activity. For the best epoxy flooring in the market, Flooring Solutions offers surfaces that can greatly enhance your commercial spaces.

Hotel and Resort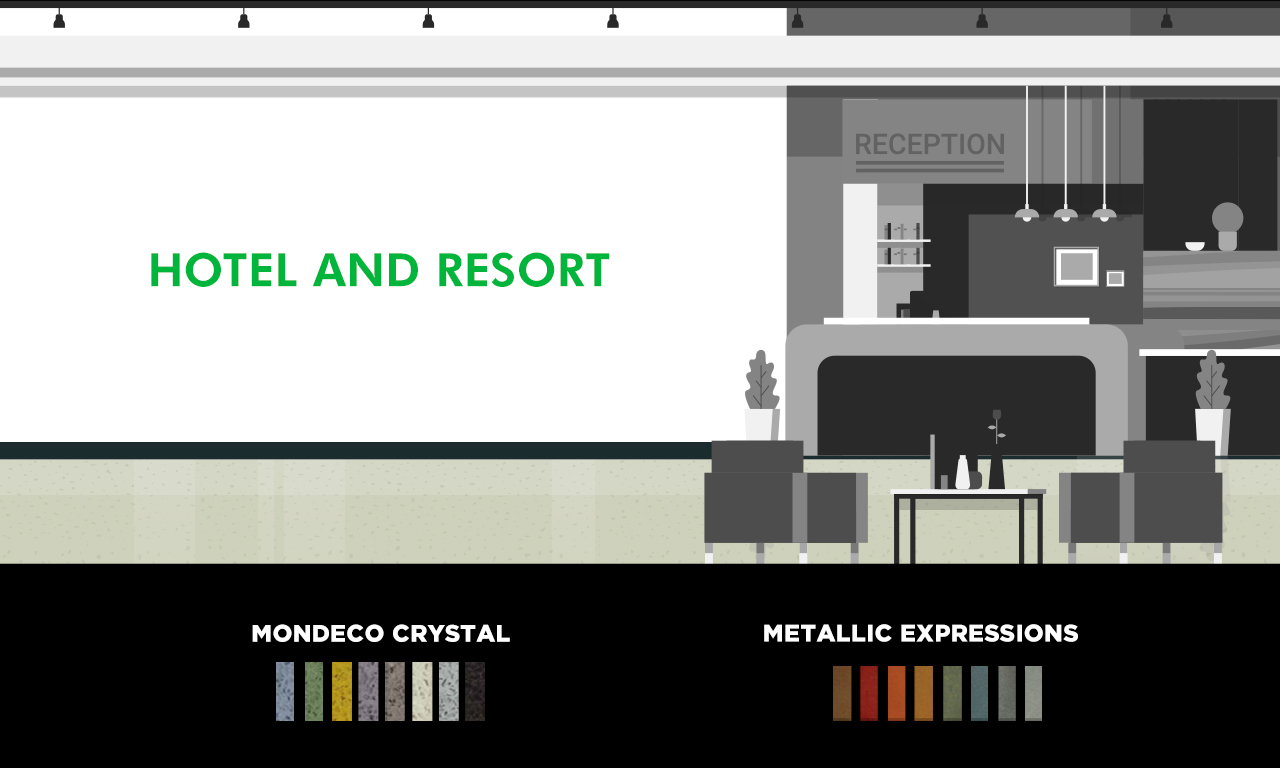 Hotels and resorts are vacation destinations where you can experience the best in rest and relaxation. This means it is important to create a visually appealing space that helps add more color and character to the premises. If you are looking for flooring options that you can use for your hotel and resort, Flooring Solutions offers a number of choices that can help you out.
Mondeco Crystal
A seamless and highly decorative Terrazzo surface, the Mondeco Crystal offers a lot of design flexibility, enabling you to create a number of appealing spaces. Along with the strong visual appeal, this is a very durable and hard-wearing surface that is perfect for high-traffic locations such as hotels and resorts.
Metallic Expressions
Metallic Expressions is the ideal option for those looking to diversify their floor design. It is a type of commercial flooring that provides a shiny metallic surface, which enhances brightness and visual impact. Choose from glossy surfaces that offer a unique selection of designs. Metallic Expressions is a strong surface that offers a diverse array of design choices.
Retail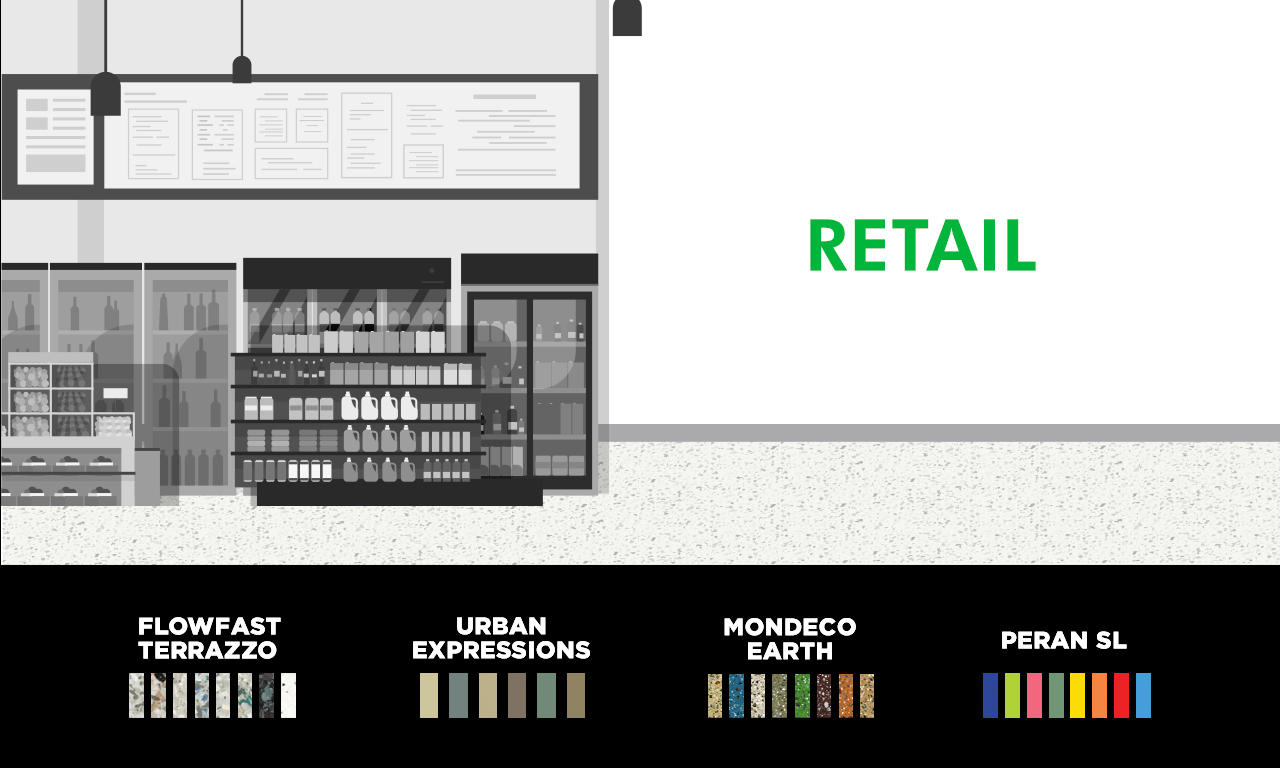 Retail spaces are designed to be visually appealing locations. Its goal is to attract more customers to sell products and generate income. Color and design are crucial when it comes to retail flooring, which is why these offerings by Flooring Solutions might be what your space needs.
Flowfast Terrazzo
True to its name, the Flowfast Terrazzo is a flooring surface that is very quick and easy to install in any retail space. Specially developed for high-traffic environments, this flooring option provides great durability and performance. It also offers a great variety of design options that can provide a visual impact for your retail space.
Urban Expressions
Urban Expressions is a decorative commercial flooring option that offers single and multi-tone designs. Invest in a smooth surface that will surely add more appeal and character to your retail space. This is the ideal flooring option for a busy retail space as it is both versatile and hard-wearing.
Peran SL
If you are looking for a flooring surface that helps add more color and character, the Peran SL might just be what you need. With glossy finishes that can help brighten up retail spaces, choosing Peran SL is the key to creating attractive commercial flooring.
Mondeco Earth
Interested in adding a granite surface to your interior design? Mondeco Earth is the ideal flooring option. This highly decorative commercial flooring provides your retail space with granite and flint finishes that elevate your retail space design.
Education and Offices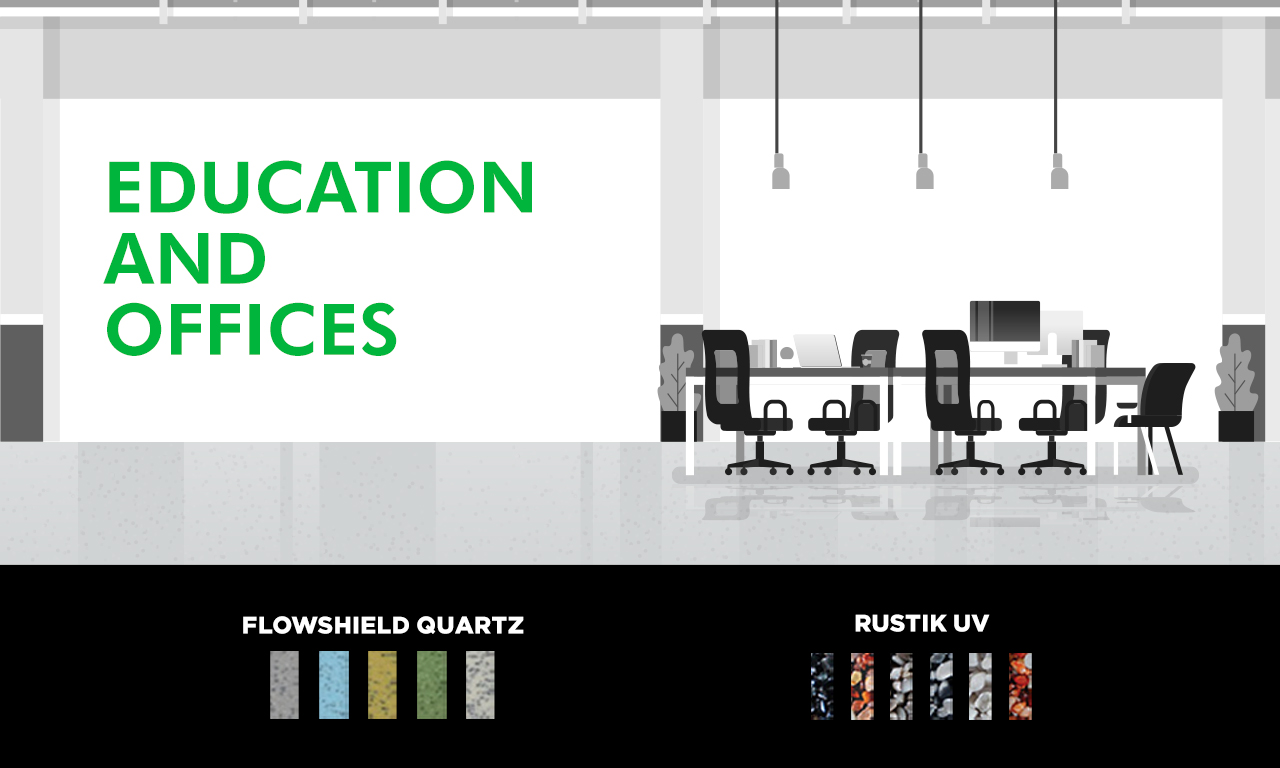 Educational institutions and offices are some of the busiest spaces around. It experiences a constant stream of students and employees moving around on a daily basis. This means that it is important to pick a surface that is durable and has designs and finishes that help create attractive interiors.
Flowshield Quartz
The Flowshield Quartz is a quality floor surface that is a great fit for schools and office buildings. It has a glossy floor surface with high-impact resistance and a self-smoothing resin. Along with strong resistance and durability, Flowshield Quartz also offers decorative speckled finishes for great visual quality.
Rustik UV
Rustik UV provides a classy and clean design ideal for large exterior spaces. It is a resin floor surface that offers stone-like qualities and finishes. If you are looking for great flooring that creates inviting spaces, Rustik UV offers you great design variety and superior durability.
Leisure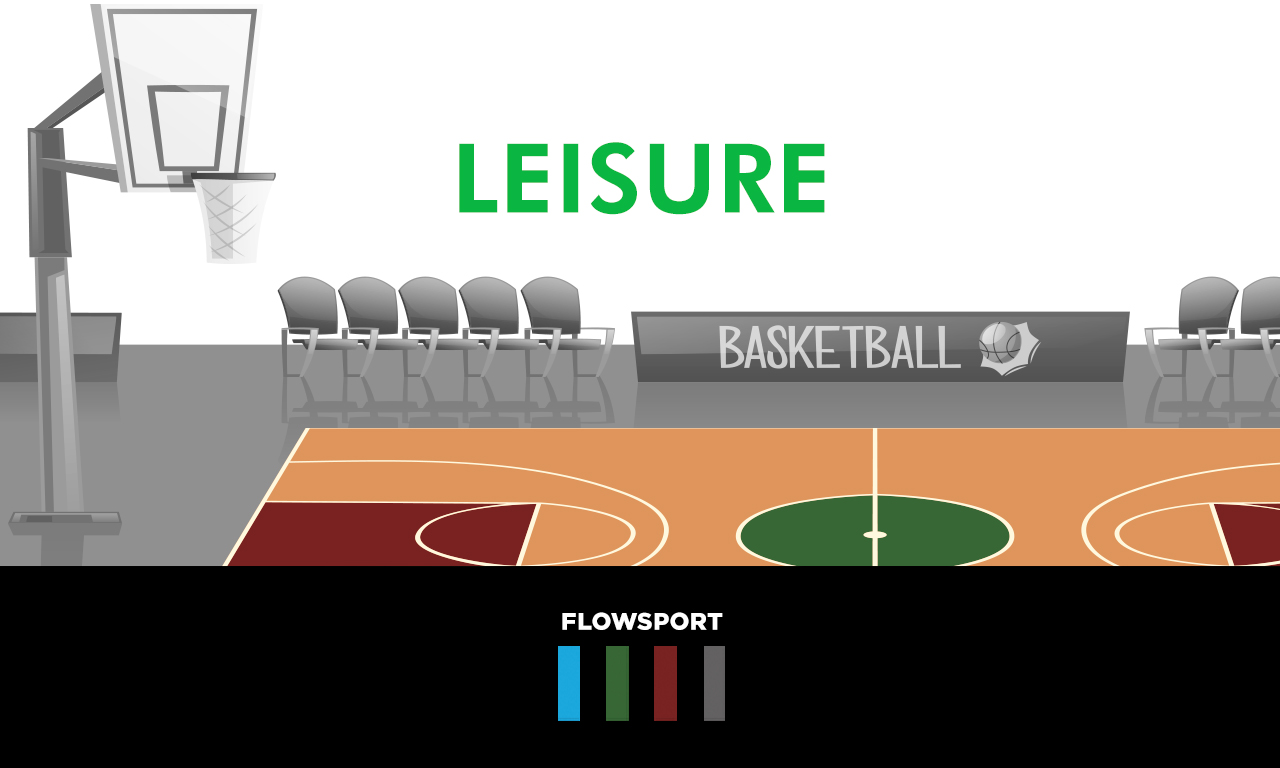 Leisure spaces like stadiums, arenas, and gyms require hard-wearing surfaces that can withstand high foot traffic and physical activity. Resin flooring is the best option as it provides strong surfaces great for sporting and recreational activities.
Flowsport
A resilient flooring surface that is ideal for gyms and stadiums, Flowsport provides high strength and a seamless design. Along with providing strong flooring, Flowsport is also glare-free and offers a set of standard colors fit for many types of recreational spaces.
Key Takeaway
Commercial spaces require high-performance flooring that offers high resistance and varied designs. By choosing these decorative commercial flooring systems by Flooring Solutions, you will be able to create high-quality spaces that have great visual appeal and long-lasting durability.