Choosing Flooring For Laboratory And Testing Facilities

What are the tips for choosing flooring for laboratory and testing facilities?
Choose an airtight flooring material
Opt for antibacterial features
Select a chemical-resistant surface
Look for easy-to-clean floors
In this day and age, people should be careful not to expose themselves to infectious diseases. If not properly cleaned and maintained, ordinary floors can become the home for disease-causing pathogens. This is a great concern in healthcare facilities but also worth considering for commercial areas such as malls, banks, and groceries. That's why you need to choose the appropriate flooring for laboratory and testing facilities. Keep on reading!
Choose An Air Tight Flooring Material
Porous flooring materials—such as carpets, rubber, vinyl, and tiles—are moisture absorbent. Because of this, it can attract microorganisms to stay and cultivate. Cracks, joints, and damage can harbor hordes of bacteria and viruses. This is because pathogens can collect on the material itself or hide under flooring.
To fix these, the solution is to opt for epoxy and polyurethane floorings. Because these materials are resin-based, surface gaps are prevented. When cured properly, these harden to an airtight surface where no drop of moisture can enter. This leads to a more hygienic floor.
Opt For Antibacterial Features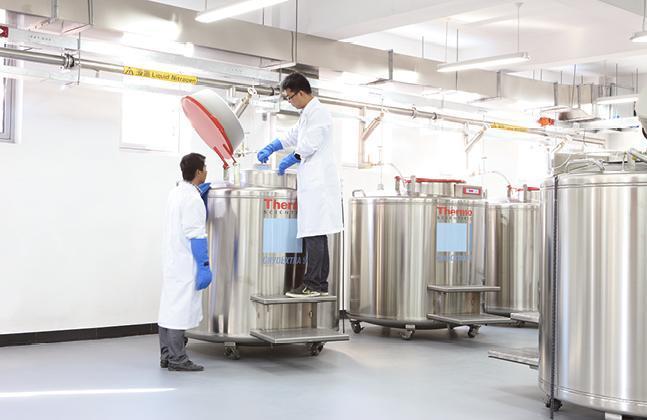 Aside from its seamless finish, some epoxy and polyurethane floorings are also carefully modified for an additional antibacterial feature. These can be used in a wide variety of industries where cross-contamination is prevalent.
One of these is the Flowfresh RT, which contains a certified antimicrobial additive. This makes it the go-to for food & beverage facilities. Aside from that, other Flowcrete products are also suitable for healthcare industries and pharmaceutical environments. To know more, you can ask your supplier for a bacterial resistance chart.
Select A Chemical-Resistant Surface
To prevent the spread of infectious diseases and get rid of flooring pathogens, healthcare facilities follow a regular cleaning schedule. Aside from the usual maintenance regime in homes, these facilities also use strong chemicals that are specifically made for hospital surfaces. When used regularly, this can damage ordinary floorings and create homes for microorganisms.
Because of this reason, a chemically-resistant surface such as resin-based epoxy or polyurethane is recommended for facilities that need regular disinfecting. Besides their antibacterial properties, these two types of flooring come in variants that are specially made to withstand harsh chemicals.
Look For Easy-To-Clean Floors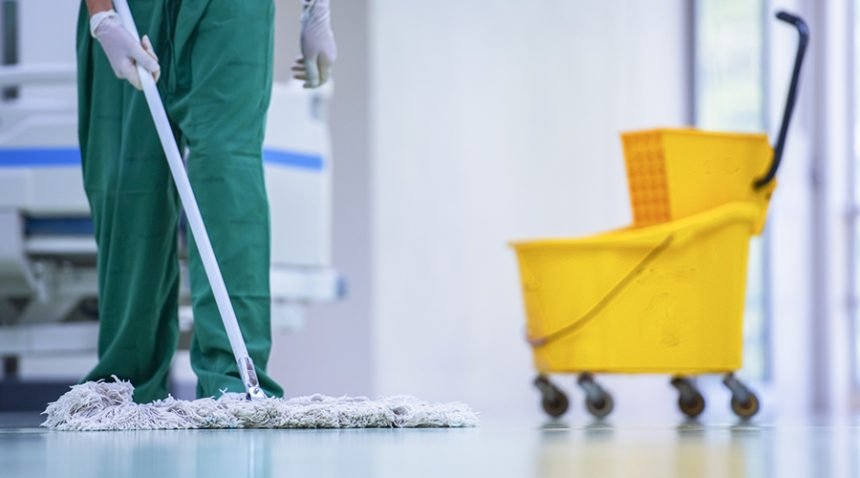 Pathogen growth in hard-to-clean areas is one of the problems of healthcare facilities and other establishments. Because of the surface gaps, dirt and other bacteria can seep into tile joints and vinyl seams. This requires rigorous spot cleaning which can only get rid of a few pathogens.
Because epoxy and polyurethane floorings are seamless, antimicrobial, and chemically resistant, they are easier to clean. This makes them the prime choice when it comes to environments that require frequent sanitation.
Key Takeaway
To reduce the risk of disease-causing pathogens in your establishment, it is recommended to install flooring for laboratory and testing facilities. With seamless, antibacterial, chemically resistant, and easy to clean features, epoxy and polyurethane are the preferred choices in various industries.
For tried and tested flooring products, only trust Flooring Solutions. With a variety of options for different needs, you will surely find the right fit for your establishment. Contact them here to learn more!