Flooring Systems for Industrial Spaces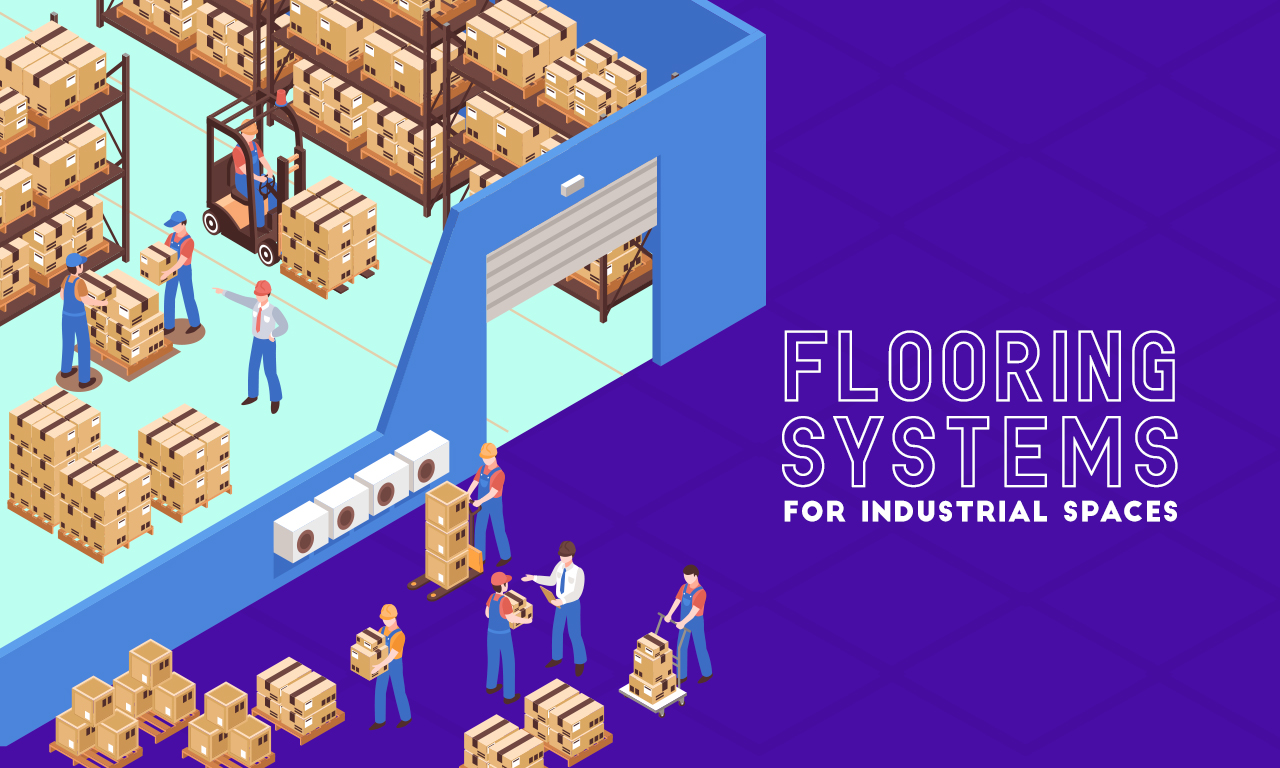 Industrial facilities have been at the forefront of innovation and progress over the past few decades. They have created a wide variety of products, equipment, vehicles, and devices for different companies in multiple fields. While these industries have vastly improved in terms of technology and safety, it is still crucial to implement necessary measures to improve their facilities.
There is a plethora of raw materials and heavy equipment present in these locations. Due to this, it is important to have an industrial flooring system that offers qualities like durability, safety, and sustainability.
Industrial Flooring by Flooring Solutions
When it comes to high-performance industrial surfaces, Flooring Solutions offers some of the best floor surface options in the market. These products are specially designed for their respective industries, offering the best in safety and performance. Here are some of the best industrial flooring systems offered:

Manufacturing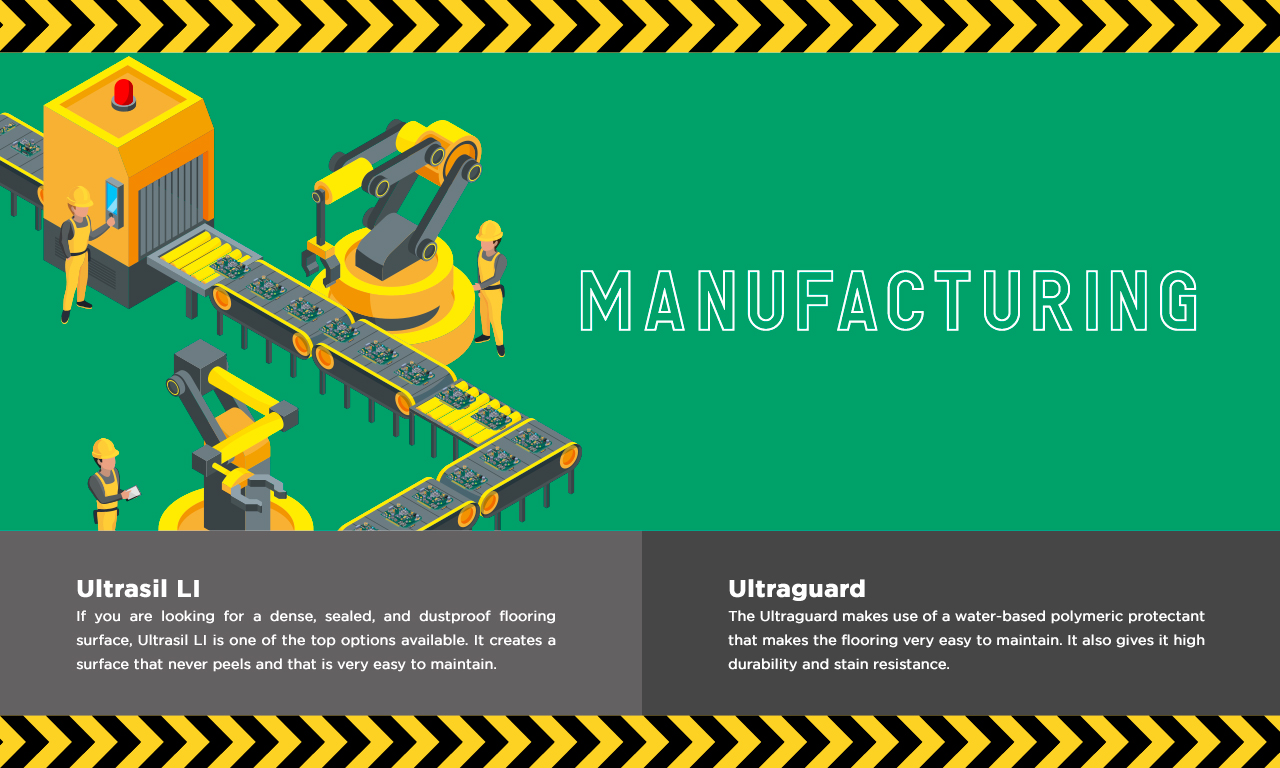 The manufacturing industry is one of the world's busiest fields. They are responsible for the design and production of a wide range of tools, equipment, and products. This means their facilities are high-traffic areas that require a strong surface that can withstand daily operations and have resistance to different kinds of wear and tear.
Ultrasil LI
If you are looking for a dense, sealed, and dustproof flooring surface, Ultrasil LI is one of the top options available. During installation, a water-based lithium silicate solution is used to densify the flooring. This creates a surface that never peels, is very easy to maintain, and has the ability to last for a long time.
Ultraguard
A flooring surface that provides high durability and stain resistance, the Ultraguard is an ideal option for manufacturing facilities. This flooring surface makes use of a water-based polymeric protectant that makes the flooring very easy to maintain. It also gives it high durability and visually appealing finishes. The Ultraguard is resistant to UV degradation, making it ideal for a number of outdoor locations.
Automotive
The automotive industry has become one of the largest and most profitable across the world, with millions of vehicles being constructed on a yearly basis. Along with durability and strong chemical resistance, automotive flooring surfaces must also have the ability to withstand vehicle traffic.
Flowcoat HS
This high-performance industrial flooring surface is solvent-free. It is known for its durability, seamless quality, and finishes that provide solid visual impact. Do you want a flooring surface that offers great quality with a number of design options? Then the Flowcoat HS is a must for your automotive manufacturing facility.
Flowcoat HTS
The Flowcoat HTS is an industrial flooring surface that has high abrasion resistance, strong chemical resistance, and UV resistance. This creates a high-performance surface ideal for automotive facilities. The Flowcoat HTS also has a wide variety of colors to choose from, enabling you to improve the look of your facilities altogether.
Euco Diamond Hard
The Euco Diamond Hard is a LEED-certified industrial flooring surface. It is a surface that provides great strength while being very easy to maintain. The Euco Diamond Hard creates a dustproof and liquid-resistant surface that can also minimize tire marks present. It does this due to the liquid densifier and sealer that bonds and seals the primary surface.
Electronic
The electronics industry deals with a multitude of high voltage items and equipment that must be handled with extreme care during the whole process. These areas have a number of hazards that can cause harm to equipment and personnel alike. This makes industrial flooring essential to ensure that these facilities are able to provide the safest working environment possible.
Flowshield ESD
The Flowshield ESD is a self-smoothing floor surface that has antistatic qualities. This makes it the best flooring option for the electronic and electrical industries. It can ensure that your facilities are protected from electrical discharges, keeping personnel and equipment safe at all times.
Cold Storage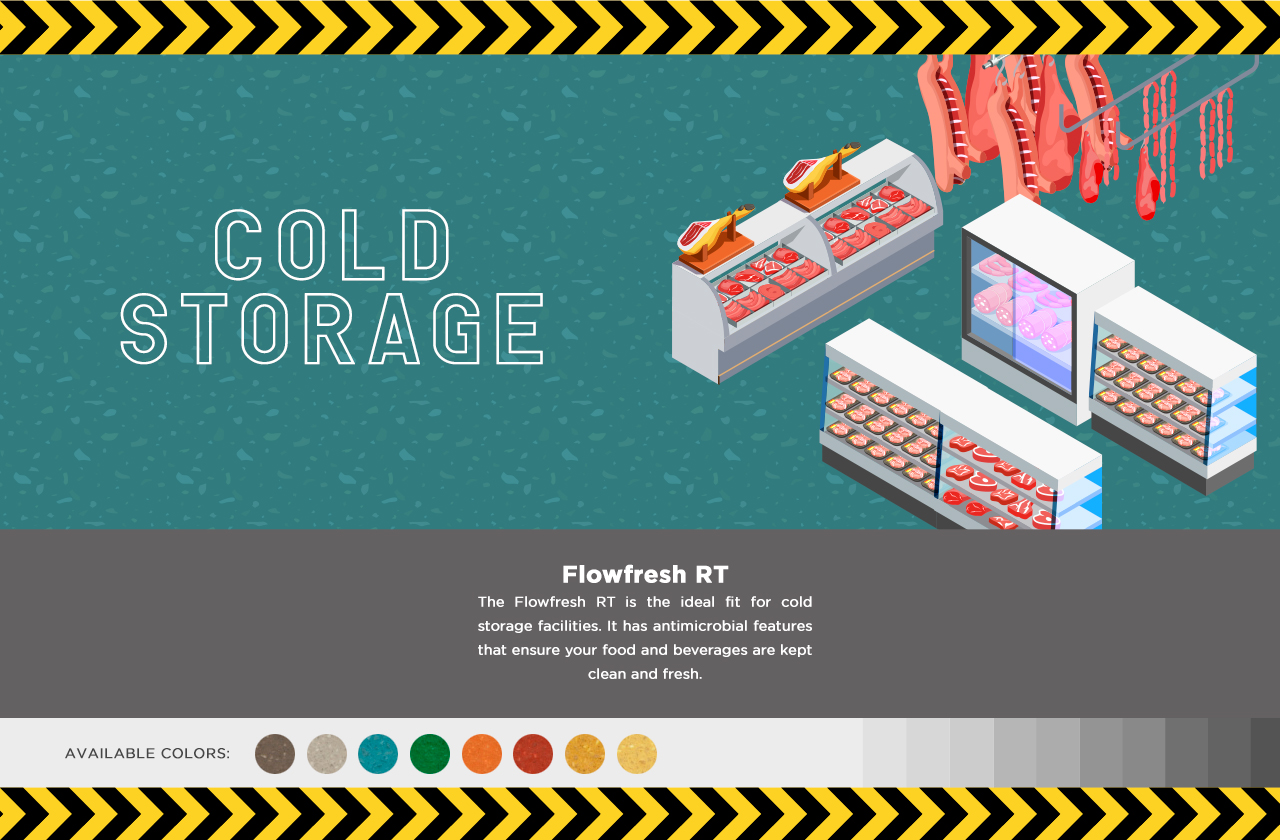 Cold storage in the food and beverage industry is crucial to keep different products fresh and fit for distribution after being produced and packed.
Flowfresh RT
The Flowfresh RT is the ideal fit for cold storage facilities. It is a heavy-duty industrial flooring surface that has incredible chemical and temperature resistance. Along with strong resistance, the Flowfresh RT also has antimicrobial features that ensure your food and beverages are kept clean and fresh.
Pharmaceutical, Food, and Beverage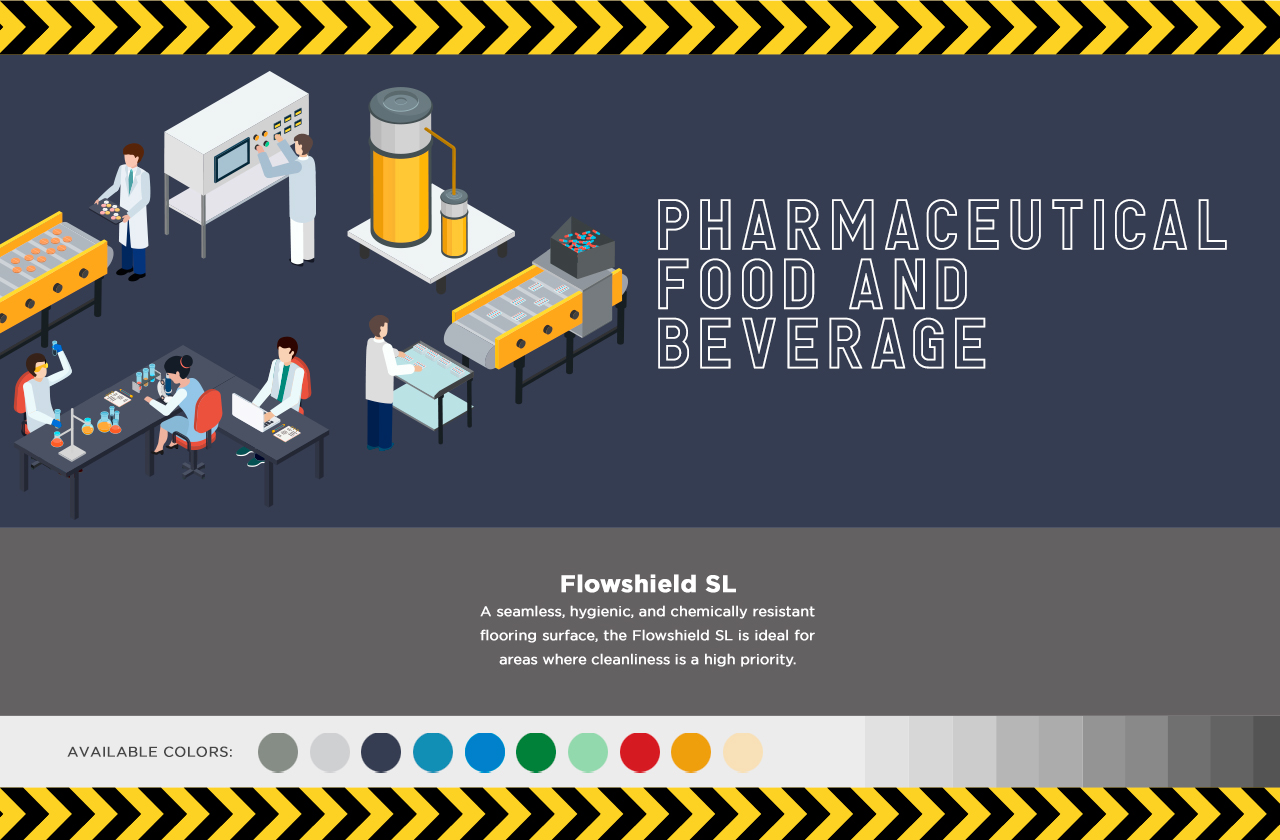 Like other industries, the pharmaceutical, food, and beverage industries handle a number of dangerous and volatile substances with care and high precision. To ensure the safety of their facilities, equipment, and personnel, it is important that they have the right flooring system in place.
Flowshield SL
A seamless, hygienic, and chemically resistant flooring surface, the Flowshield SL is ideal for areas where cleanliness is a high priority. Along with these qualities, Flowshield SL also offers high-gloss finishes and colors that work well for manufacturing floors.
Key Takeaway
Industrial spaces are high-activity areas that require a surface that is strong, sustainable, and hygienic. By choosing these industrial flooring systems from Flooring Solutions, you can ensure you are getting the best surfaces available.