How Are Concrete Floors Polished?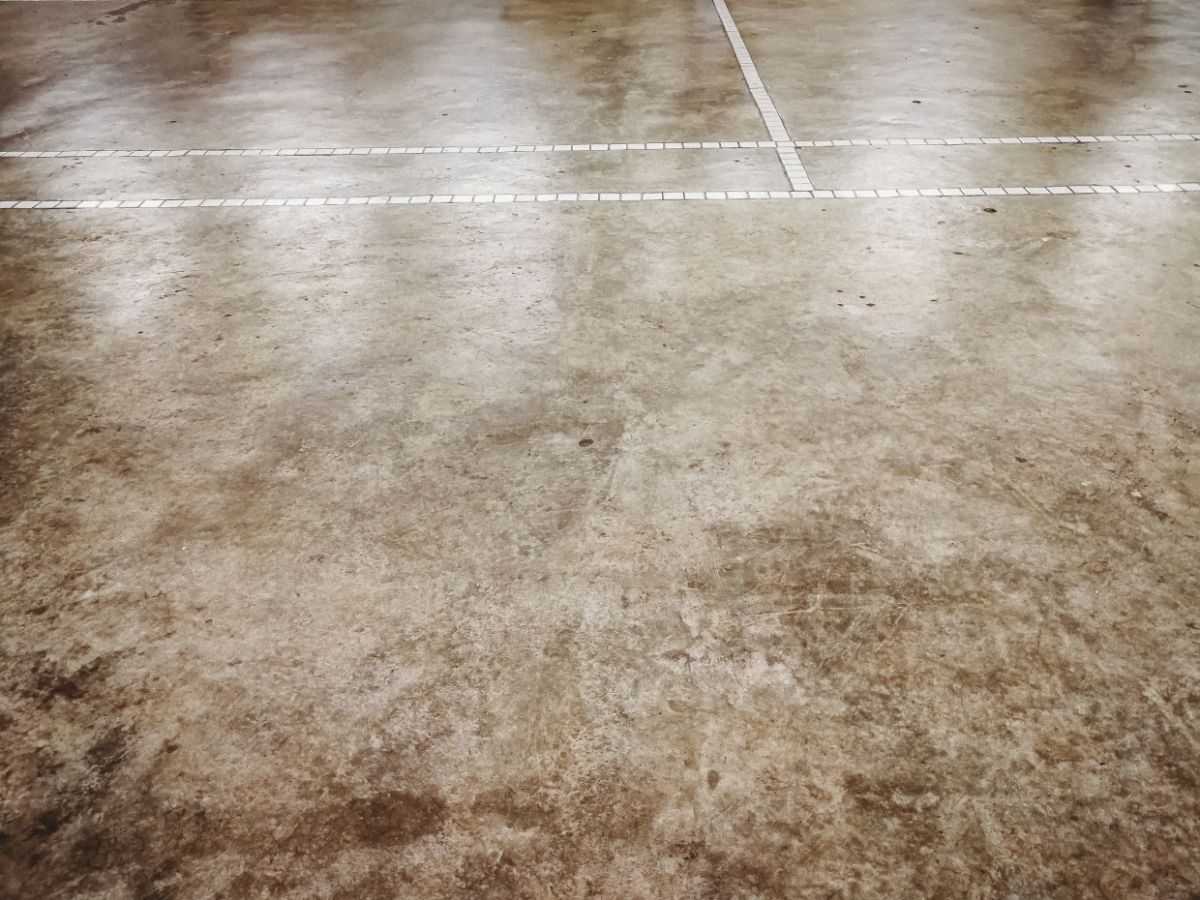 How are concrete floors polished?
Remove Any Adhesive or Coating On The Concrete Floors

Repair Cracks and Joints

Grind The Concrete Floors

Densify The Concrete Floors

Polish The Concrete Floors

Protect The Concrete Floors
Polished concrete flooring systems are made by using a heavy-duty machine used to grind a concrete surface to achieve the desired level of shine and smoothness. These have become one of the most-after flooring options for various industries and businesses in the Philippines.
In this article, we look closer into how concrete floors are polished and what are the different benefits of polished concrete floors.
What Are The Benefits Of Polished Concrete Floors?
If you want flooring that is easy to maintain, cost-effective and lasts long, polished concrete is the top choice.
The smooth surface of polished concrete floors makes them non-porous in nature and resistant to molds, mites, dust, mildew, moisture, chemicals, status, chipping, and scratching. Polished concrete is a safe working surface that can be used for distribution centers, manufacturing facilities, retail spaces, schools, and medical facilities.  
Polished concrete floors can last a lifetime with minimal maintenance. Its durability also makes it one of the most cost-effective flooring options. You would not need to worry about cleaning, repair, or replacement costs with this type of flooring.
Along with its high durability, polished concrete floors are also highly aesthetic. Many prefer this flooring type because of its ability to brighten up spaces with its reflective surface. You can choose to apply nearly any vibrant color to the concrete to enhance your facility's interior design.
Read on to learn how concrete floors are polished.
Remove Any Adhesive or Coating On The Concrete Floors
Polishing concrete floors are similar to painting walls. You want to have a smooth and clean surface for optimal polishing. Whether it is glue, carpet tack strips, or any adhesive and coating for that matter, it needs to be removed before polishing concrete floors.
Doing so will require concrete grinding equipment. But if the adhesive or coating is more stubborn, a highly abrasive tool or product may be needed. Remove any grease, stain, and dirt as well.
Repair Cracks and Joints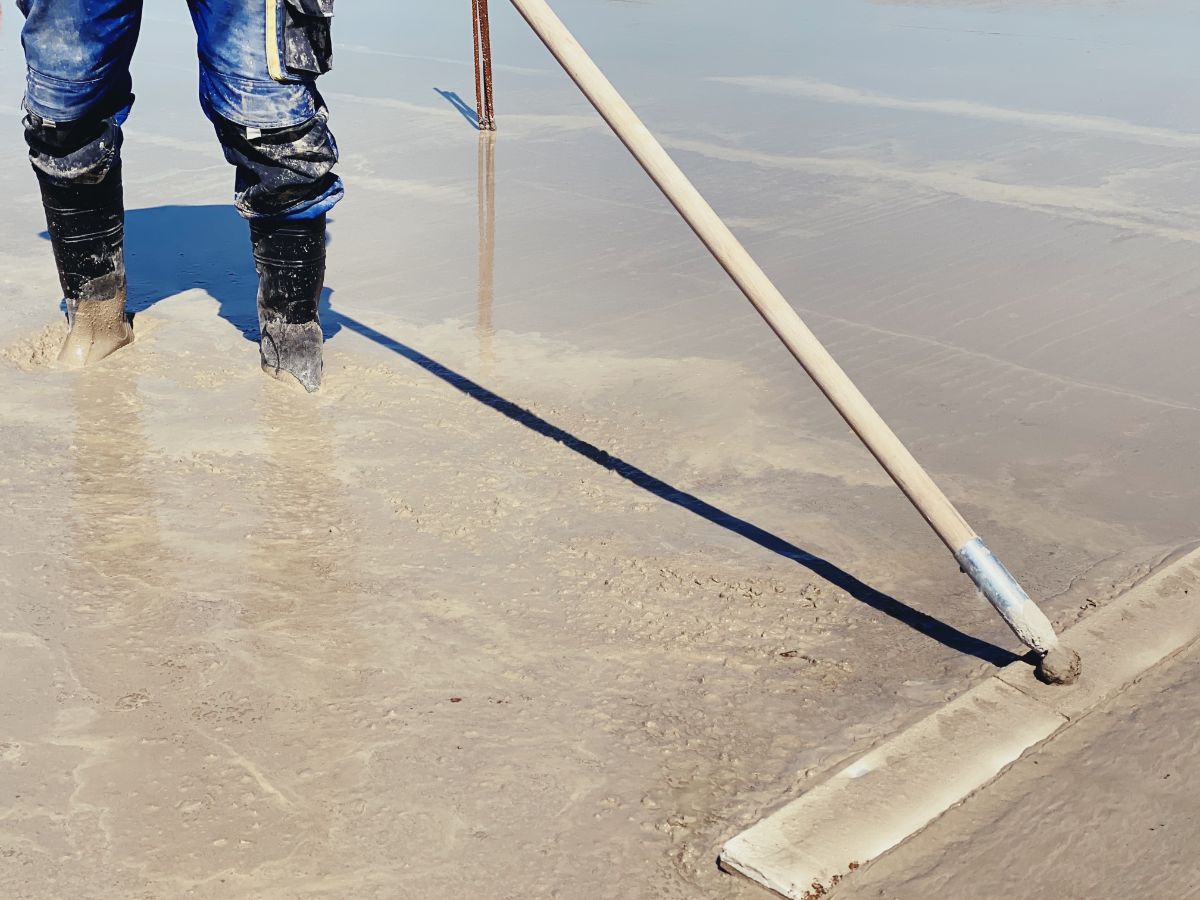 Once all the adhesives are removed, you will need to repair the cracks and joints present on the concrete to achieve a smooth polish. There are several ways to do this, however, the most common and effective is by using Epoxy injections or grout.
When repairing cracks and joints, apply the Epoxy injection with low pressure and increase gradually. Then, let it cure.
Grind The Concrete Floors
Grinding concrete is similar to sanding pieces of wood. It requires a concrete grinder and diamond tooling. The diamond tooling and its various segment sizes are comparable to sandpaper and are coarse enough to remove pits, blemishes, and stains from the concrete floor to prepare for final smoothing
Diamond tooling is attached at the bottom of the grinding machine. These are ideal because of their hardness and tolerance to the high heat generated by friction. It is recommended to start the grinding with a 30- to 40-grit diamond, 80-grit diamond, and so on.
Experienced concrete floor polishing teams know when is the right time to switch to the next-finer grit diamond just by observing your surface.
Densify The Concrete Floors
To smoothen the appearance of your concrete floor, densifying it is crucial. Once the floor is ground to your desired level, a chemical hardener will be used to densify the concrete floors.
Polish The Concrete Floors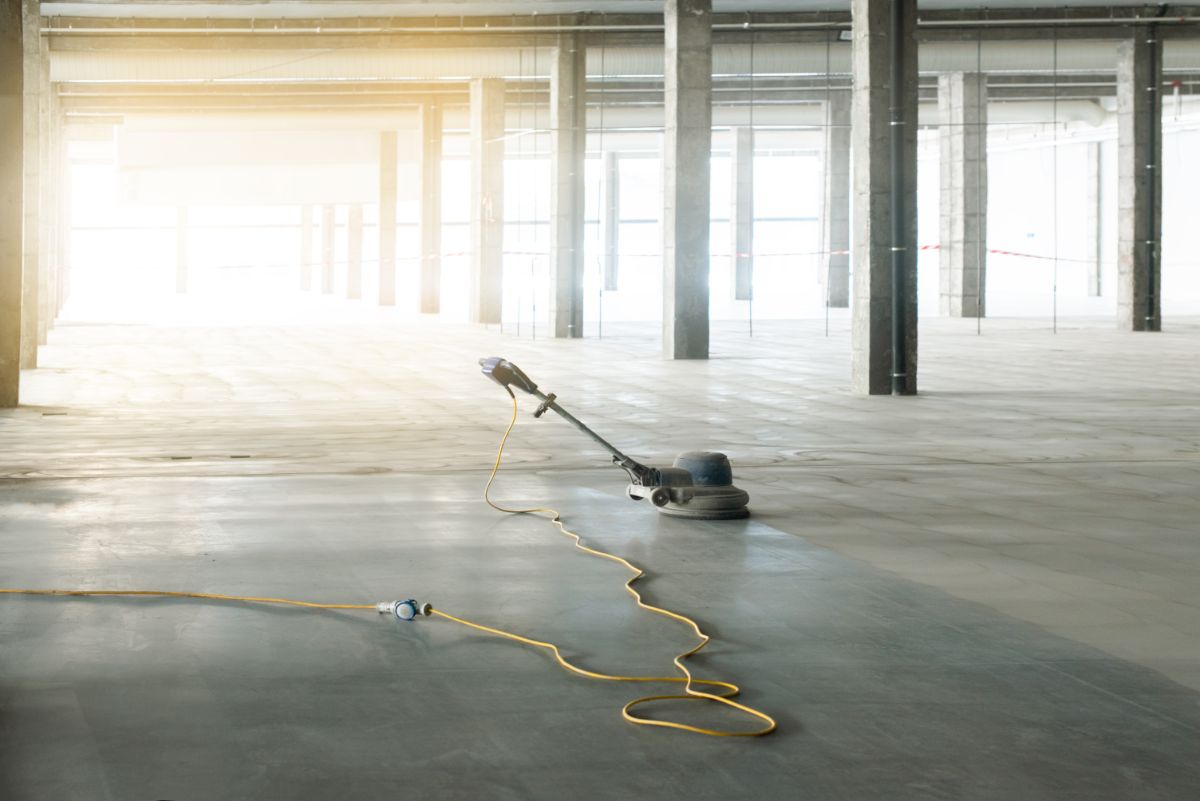 Polishing is done using the same concrete grinder, but with a higher-grit diamond bit attached. Polishing concrete floors typically starts with around 100- to 200-grit diamond. But for those who prefer a high-gloss finish, a 1500- to 3000-grit resin bond diamond may be used.
Protect The Concrete Floors
You may apply a stain guard to your concrete floors to protect their polish and make them easier to maintain.
Key Takeaway
If you're still having second thoughts about how our concrete floors are polished, you can hire a professional to complete the job. As long as you remove any adhesive or coating, repair cracks, grind, densify, polish, and protect the concrete floors, you can get it done. 
To help you choose the right Epoxy product, you can send a message to Flooring Solutions.