Flooring Solutions Philippines in the 30th PHILCONSTRUCT Manila 2019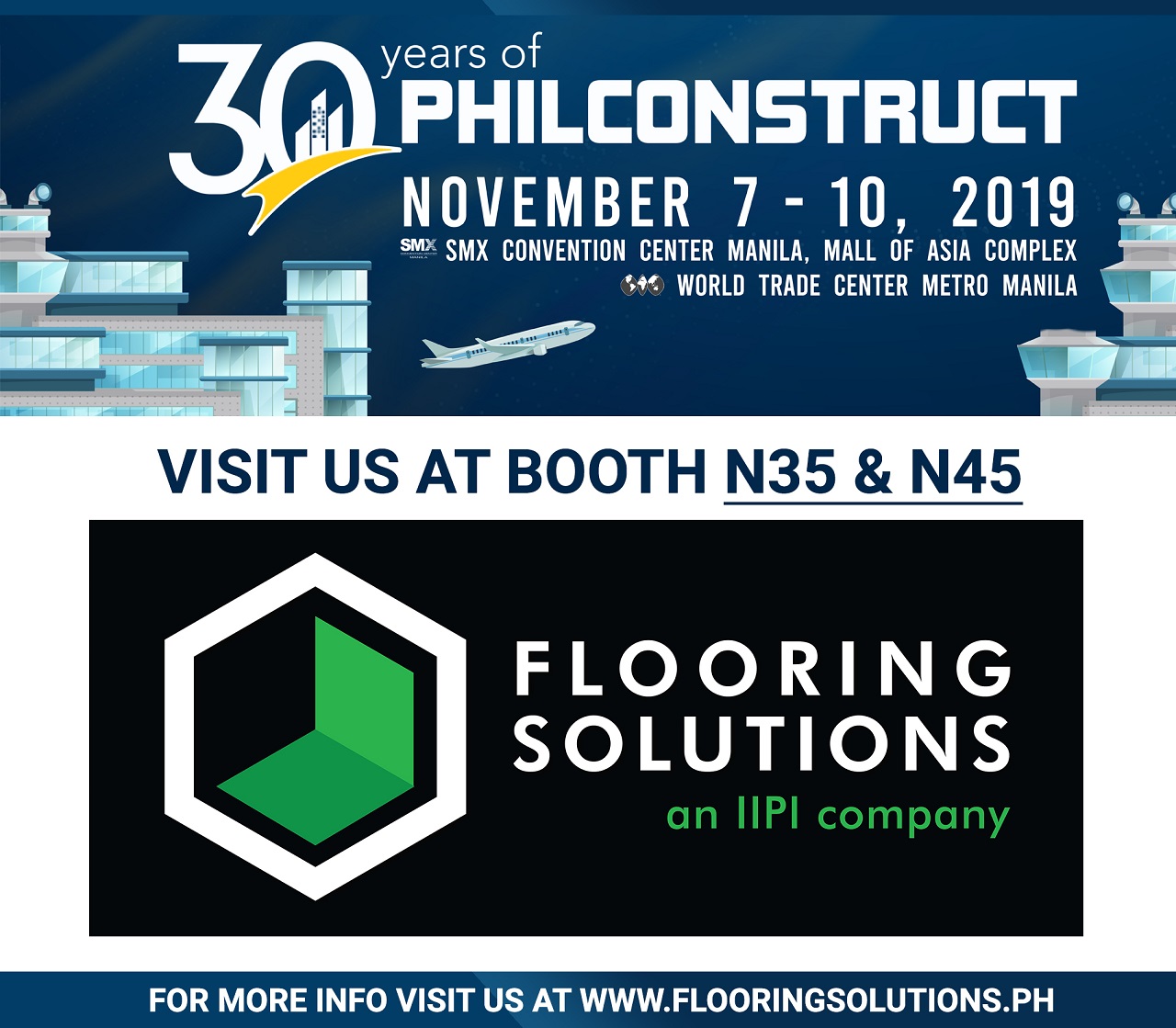 For the third and final time this year, PHILCONSTRUCT returns for its final leg on November 7-10, 2019 at SMX Manila and the World Trade Center. PHILCONSTRUCT Manila 2019 is the biggest construction industry event in the country. It continues to build upon its success by gathering some of the biggest names in the local and international industries once more.
The largest construction event in the country is a place where exhibitors can promote their latest products and services. It is also an event where companies can form beneficial partnerships and learn from each other's skills and expertise. When it comes to collaboration and learning within the industry, PHILCONSTRUCT has been proven as a viable platform for over two decades.
This year's set of exhibitors come from various industries such as epoxy & polyurethane flooring, cold storage, heavy machinery, safety equipment, manufacturing, construction vehicles, logistics, roofing, cement, and paint. PHILCONSTRUCT Manila 2019 also has exhibitors from countries such as China, Japan, United States, Korea, Singapore, Taiwan, Malaysia, India, and Spain, which makes it a world-class industry gathering.
PHILCONSTRUCT Manila 2019 has its own set of events, ranging from seminars, workshops, and talks. The topics of these events include new construction techniques, workshops on applying various materials, as well as talks about safety and new technology. These help share and bring in new knowledge and learnings that aid in the growth and innovation of various industries.
This is also an event supported by the Philippine government. With one of the current administration's main goals being the aggressive development of the country's infrastructure, various government departments aim to form partnerships with both local and international companies. As thousands of exhibitors are expected to arrive at the event, PHILCONSTRUCT Manila 2019 continues to be the best industry platform in the country.
Among the thousands of exhibitors that will be present at the upcoming event is Flooring Solutions Philippines, which is the country's best provider of resin flooring systems like epoxy and polyurethane flooring. Known for their safe and quick installations along with their quality customer service, Flooring Solutions Philippines provides services such as site inspection, installation, maintenance, design, and repair.
Recognized locally and internationally by associations and governing bodies, Flooring Solutions Philippines has received certifications and licenses like the HACCP International Certification, Cleanroom Certified Materials, Green Label Certification, and Polygiene Antimicrobial Certification.
Flooring Solutions Philippines aims to provide the best flooring options for companies and industries across the country. With the goal of providing safe and long-lasting flooring, Flooring Solutions Philippines looks to promote its high-quality products and services as well as form more business partnerships at PHILCONSTRUCT 2019.