Looking Back at PHILCONSTRUCT 2019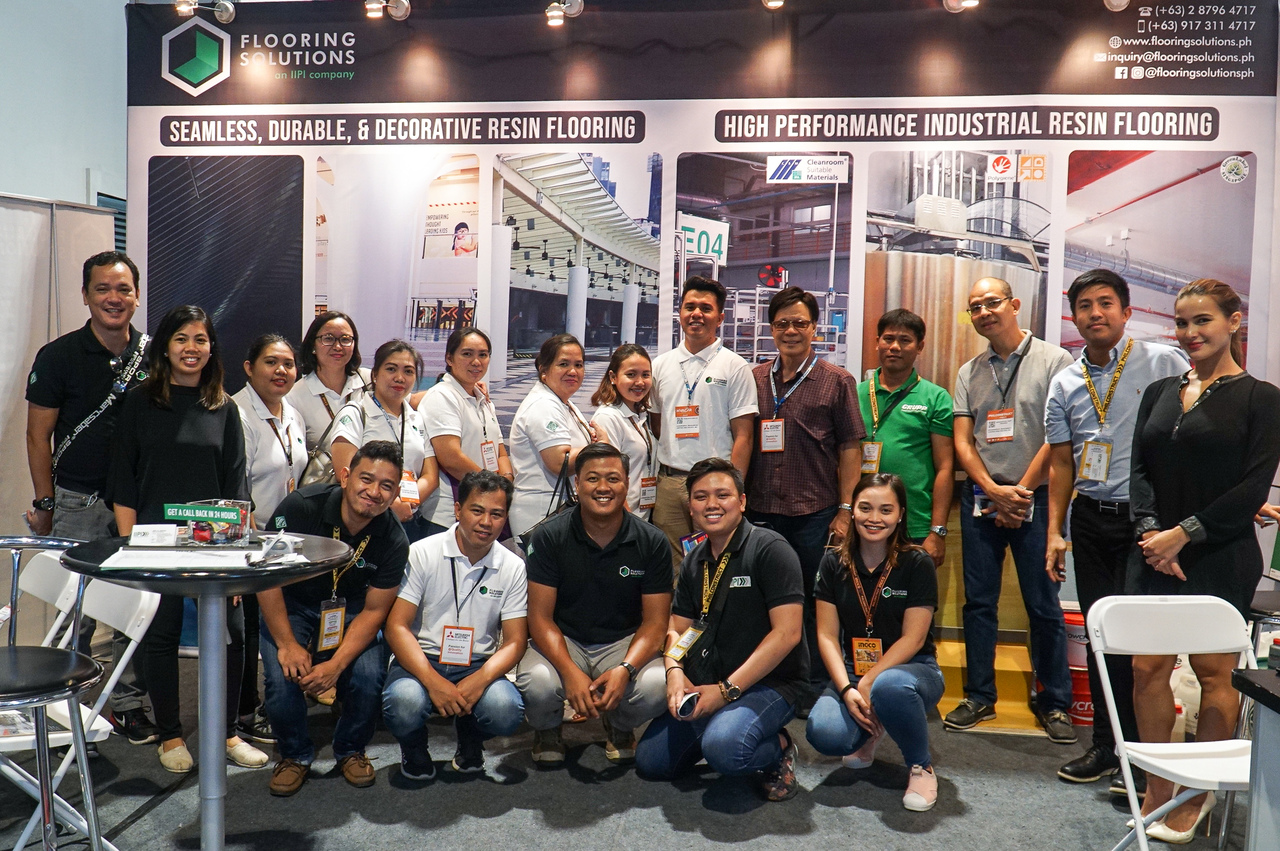 2019 has been another strong year for the construction industry in the Philippines. With numerous projects being developed across the country, the industry has not only been able to thrive, but also experience huge growth and progress across the board. This success is evident in events like PHILCONSTRUCT 2019, a series of events that showcase the biggest brands and names in both local and international construction.
30 Years of PHILCONSTRUCT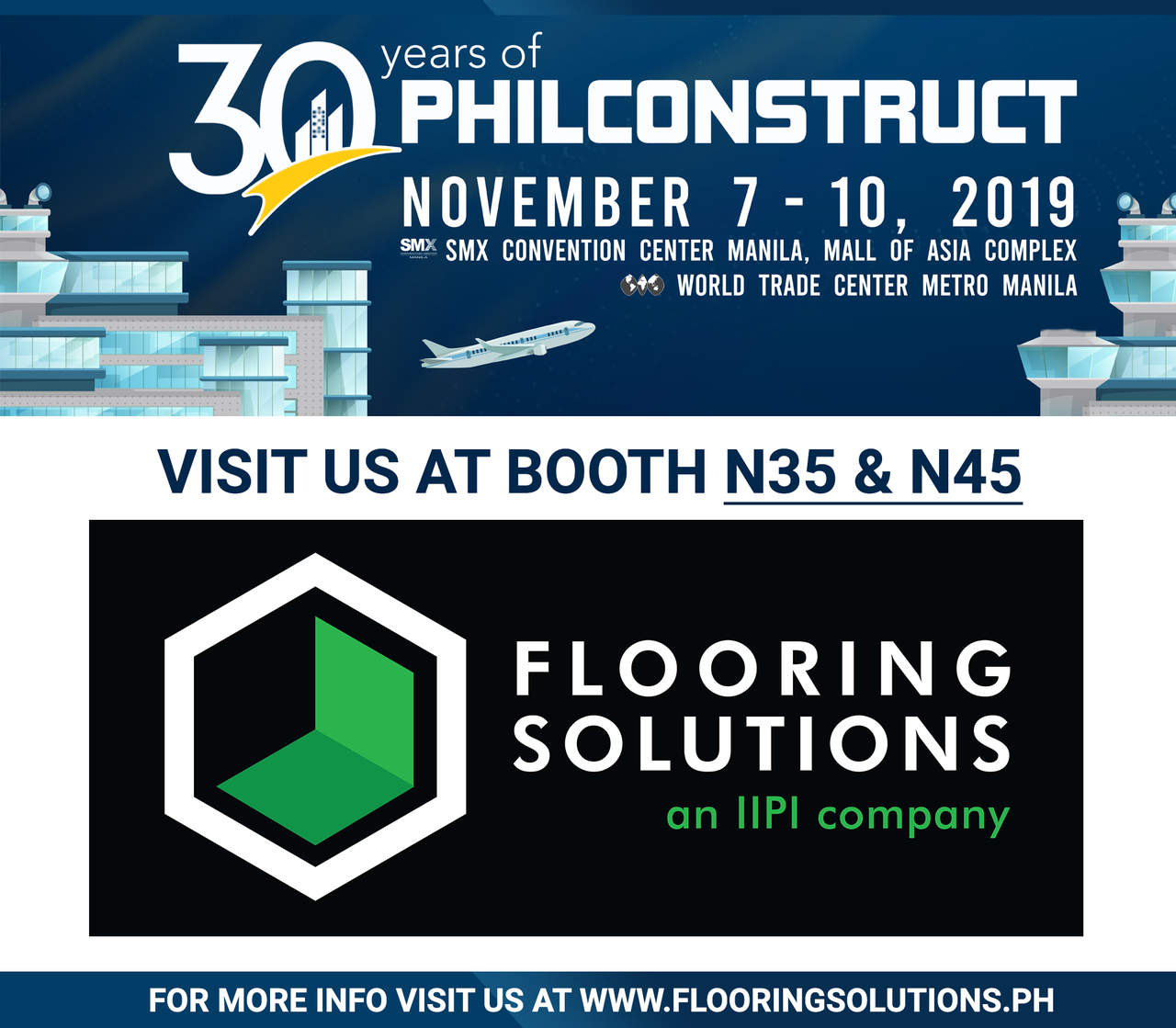 The construction industry is one of the most important in the country, and even more so during the past few years. The current government has been focusing on developing more infrastructure to support economic growth.
This year's set of PHILCONSTRUCT events marks the 30th anniversary of the biggest construction industry event in the country. Over the years, the event has been able to grow at a steady pace, with the number of sponsors and exhibitors increasing as each year goes by. This has led to it becoming the expo that it is today.
Forming Business Partnerships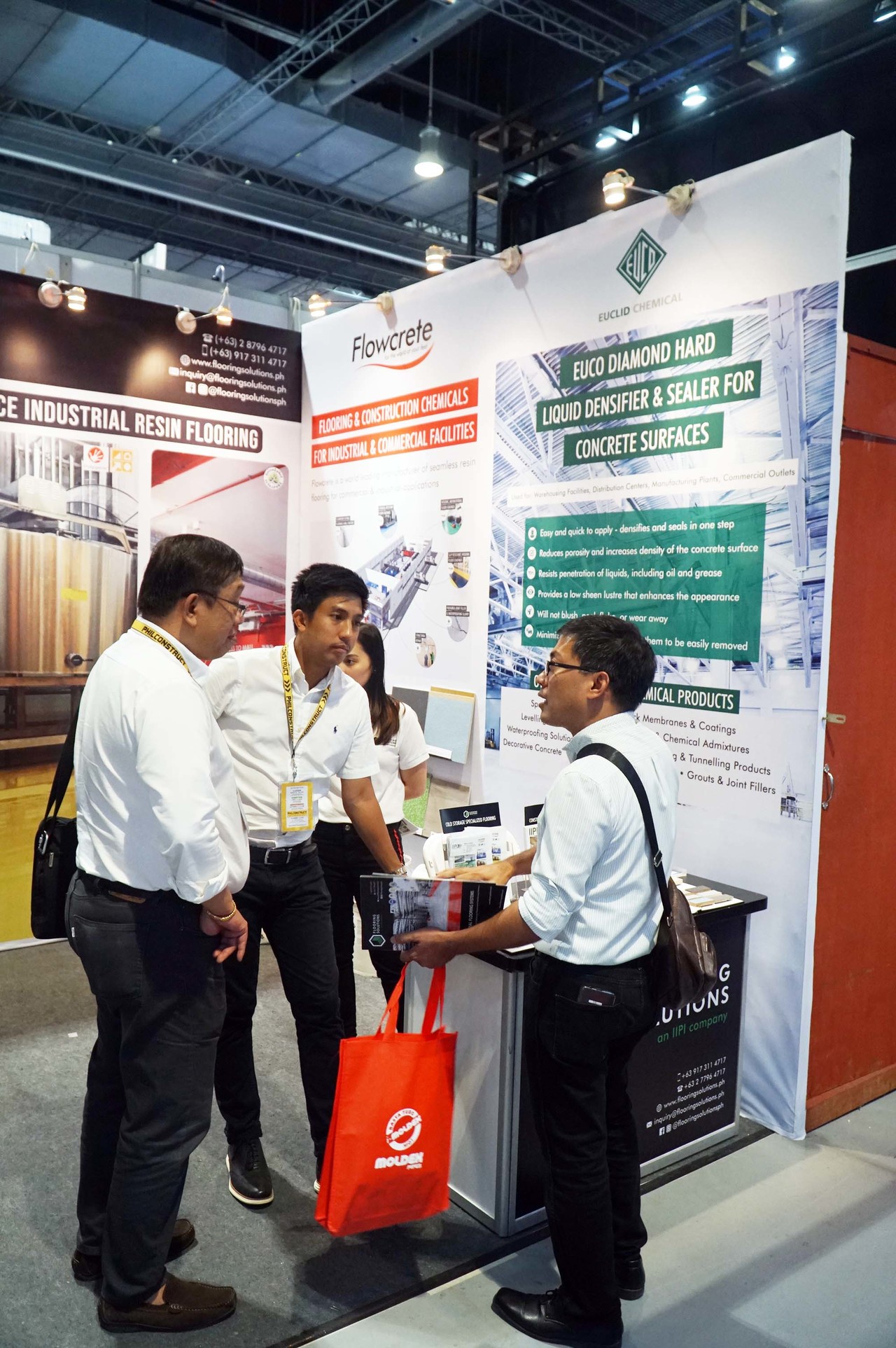 Industry events are the best places to gather some of the best local and international companies and firms. PHILCONSTRUCT has been able to provide that platform for the past three decades. Along with being an exhibition event, PHILCONSTRUCT has also become a crucial bridge that helps form lucrative business partnerships and collaborations. This has led to a number of ambitious and successful projects in the country and abroad.
Showcasing Products and Services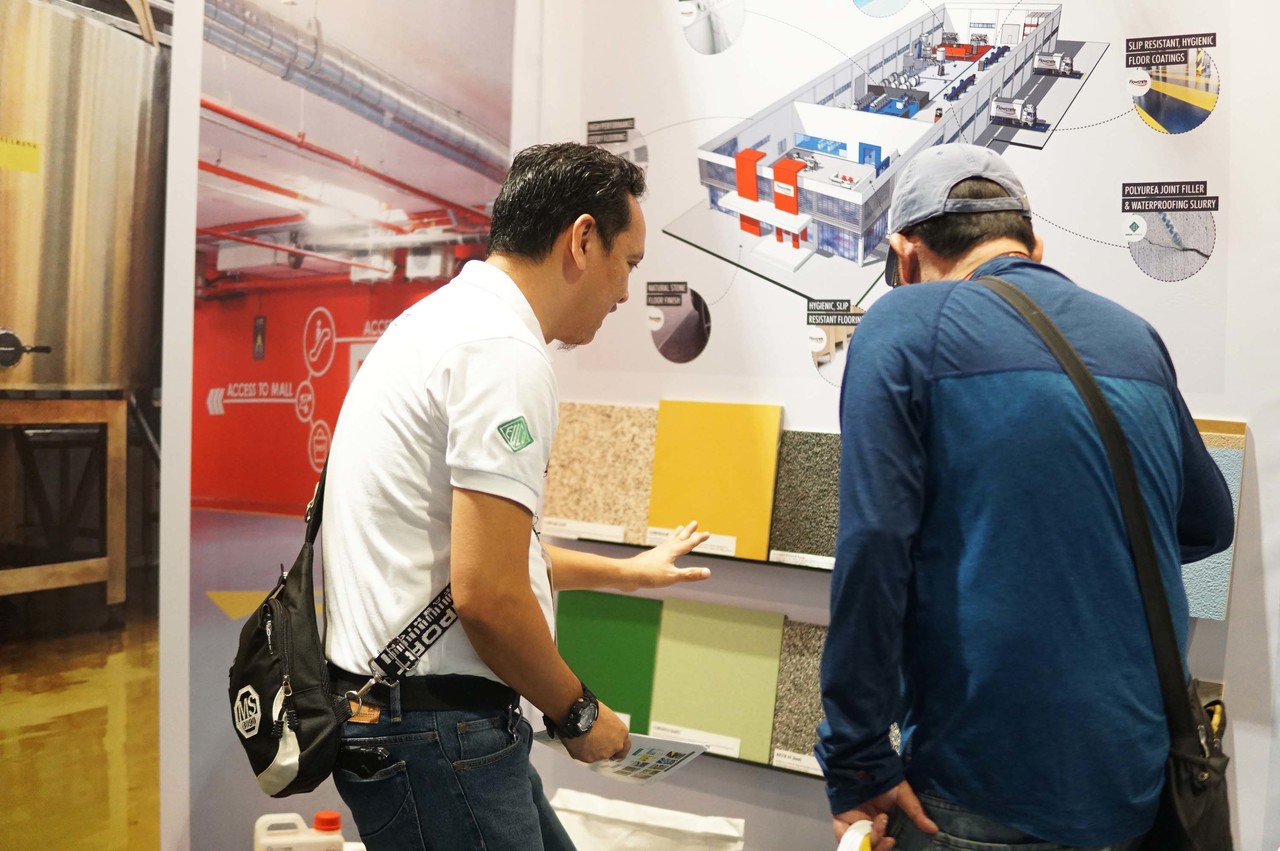 PHILCONSTRUCT 2019 is also an event that allows these businesses to present their products and services to fellow businesses and prospective clientele. These exhibits provide a platform that enables companies to generate more revenue and become a part of more projects in the near future. This makes it one of the most profitable events to be in.
PHILCONSTRUCT also featured a number of activities such as workshops, seminars, and competitions that feature a number of familiar industry names. These workshops and seminars are events that provide more knowledge about the industry.
Flooring Solutions at PHILCONSTRUCT 2019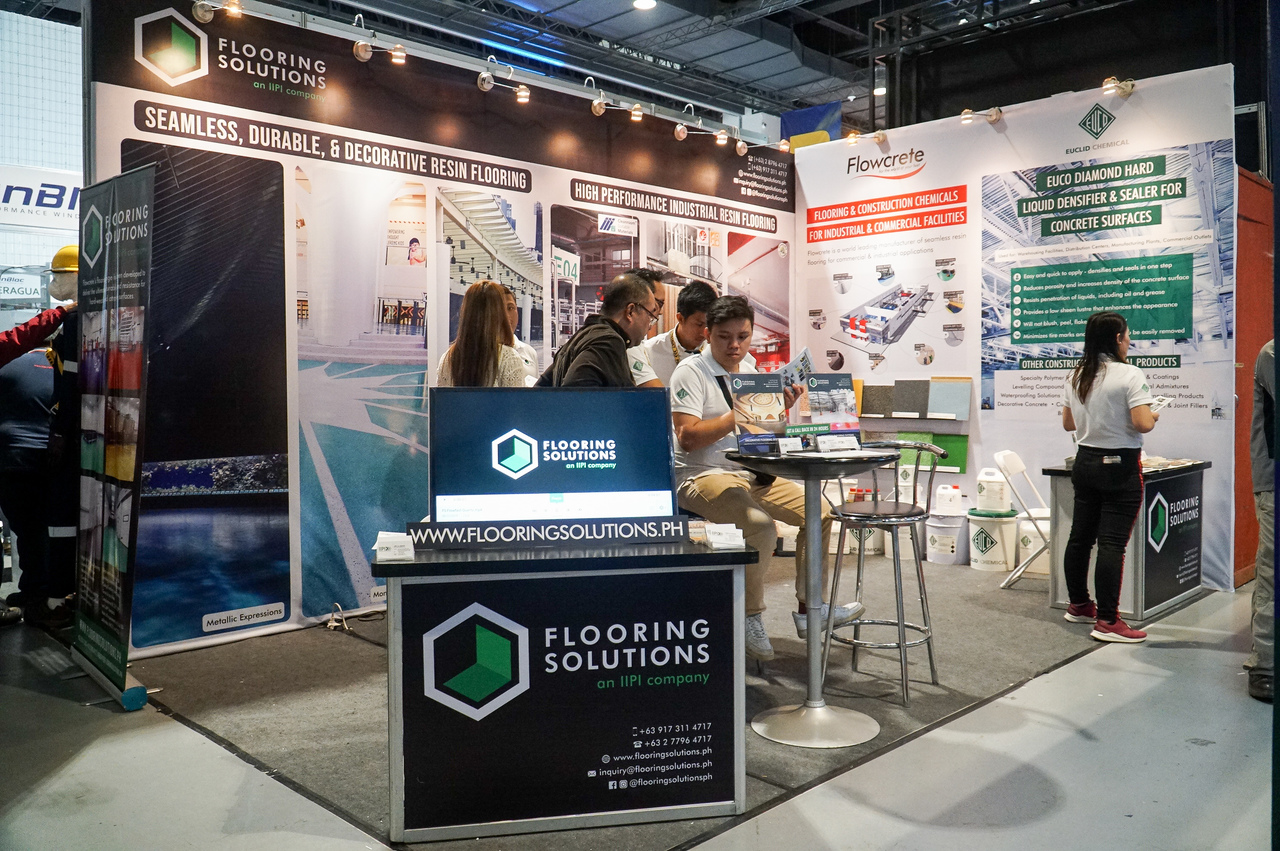 PHILCONSTRUCT is an event that attracts hundreds of brands and companies across the industry. It allows them to showcase some of their latest products and services as well as participate in various activities. Among the many exhibitors present in all PHILCONSTRUCT 2019 events is Flooring Solutions, one of the country's most well-known flooring surface providers.
Flooring Solutions offers high-performance polyurethane and resin flooring that provide great performance and design. We are known for providing durable and sustainable flooring surfaces for different facilities and industries in the country. This was well-showcased during all PHILCONSTRUCT 2019 events as we created an exhibit that was able to showcase our best products to the people in attendance.
Flooring Solutions Products Exhibited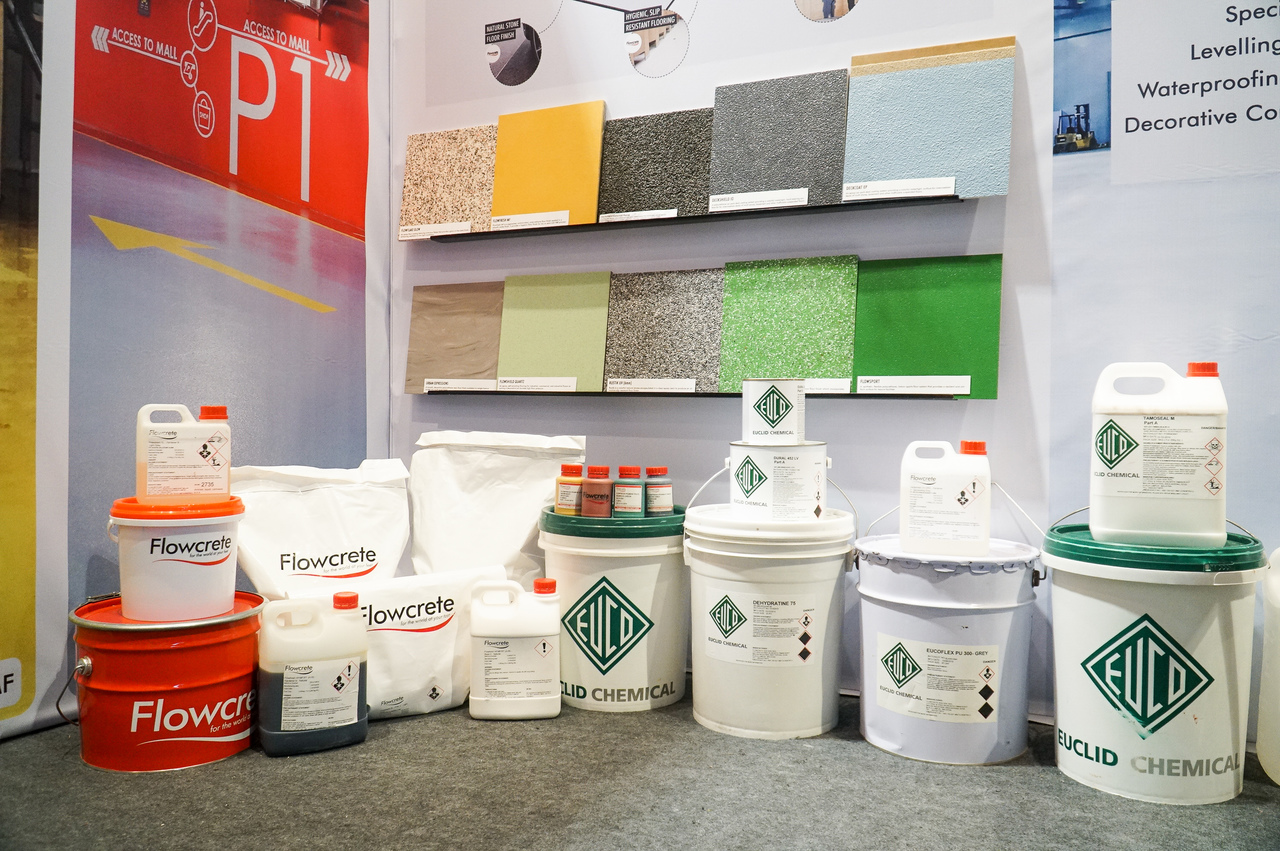 One of the highlights of the exhibit was the ability to feel each type of flooring surface. This allowed attendees to see the quality in each of the samples present. The exhibit showcased some of the most popular Flooring Solutions surfaces such as:
Deckshield ID
Flowfresh MF
Flowflake Glow
Deckcoat EP
Flowshield Quartz
Flowsport
Rustik UV
Mondeco Crystal
Urban Expressions
Along with showcasing some of the best resin flooring surfaces in the market, Flooring Solutions also presented other products such as Euclid Chemicals. Euclid is a set of high-quality industrial products used to improve and strengthen flooring surfaces.
The Flooring Solutions Experience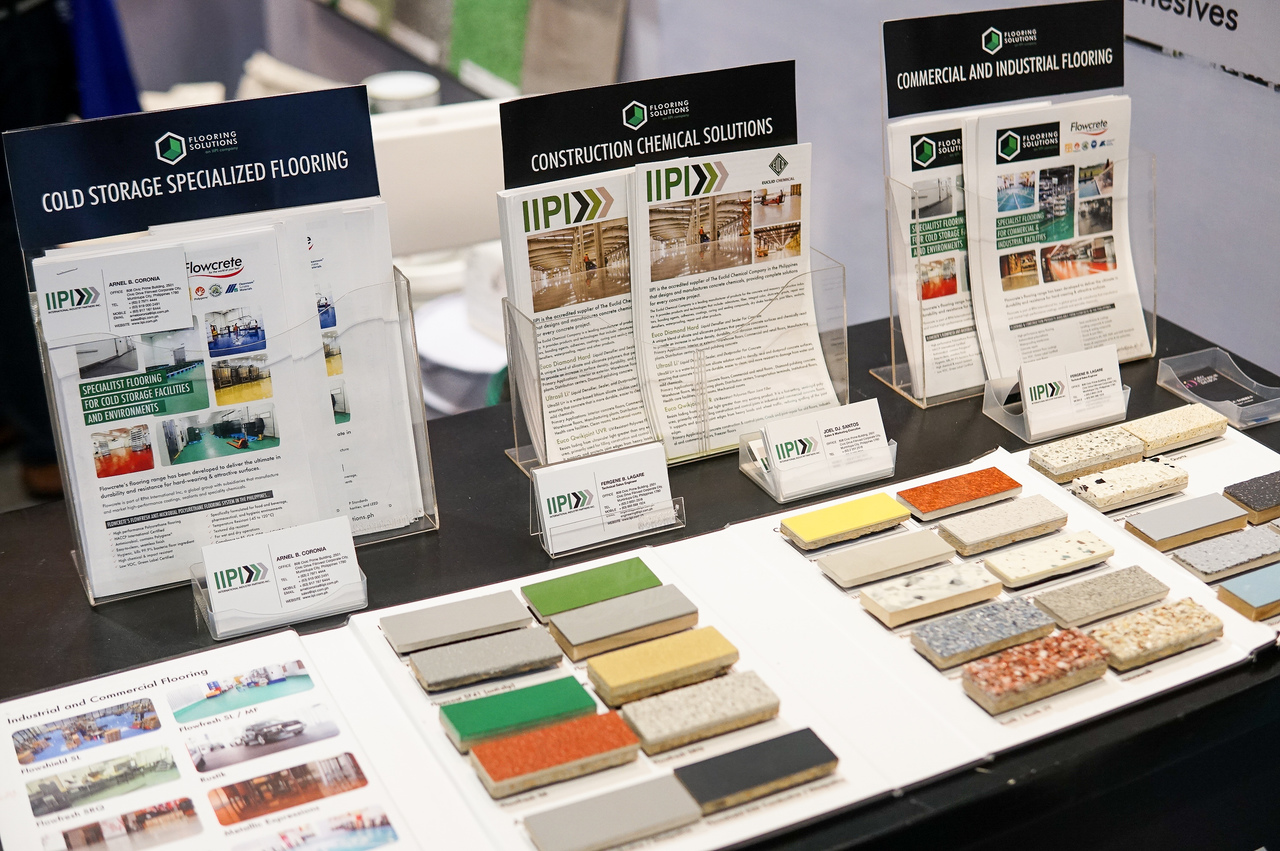 Numerous guests visited the Flooring Solutions booth in search of the ideal flooring surface for their projects and facilities. One that would provide them with the right visual impact paired with a durability that can withstand a good amount of wear and tear. The samples we provided attracted many guests during each event day. Many of them made inquiries about the products on offer while others were more interested in information about flooring installation and design.
To sum up the experience, PHILCONSTRUCT 2019 was a success on many levels, especially for Flooring Solutions. We were given the opportunity to endorse our best products to the widest audience possible during events in Luzon, Visayas, and Mindanao.
Key Takeaway
PHILCONSTRUCT 2019 was yet another successful set of events that showcased the best of the construction industry. It was represented by some of the most recognizable local and international names. Flooring Solutions helped contribute to this success by showcasing our best products to the people in attendance. PHILCONSTRUCT 2020 might be a long time away, but with the success of this year's event, we can only expect the next one to be better.