How REDDI Flake Anti-Slip Collection Makes Your Floors Safer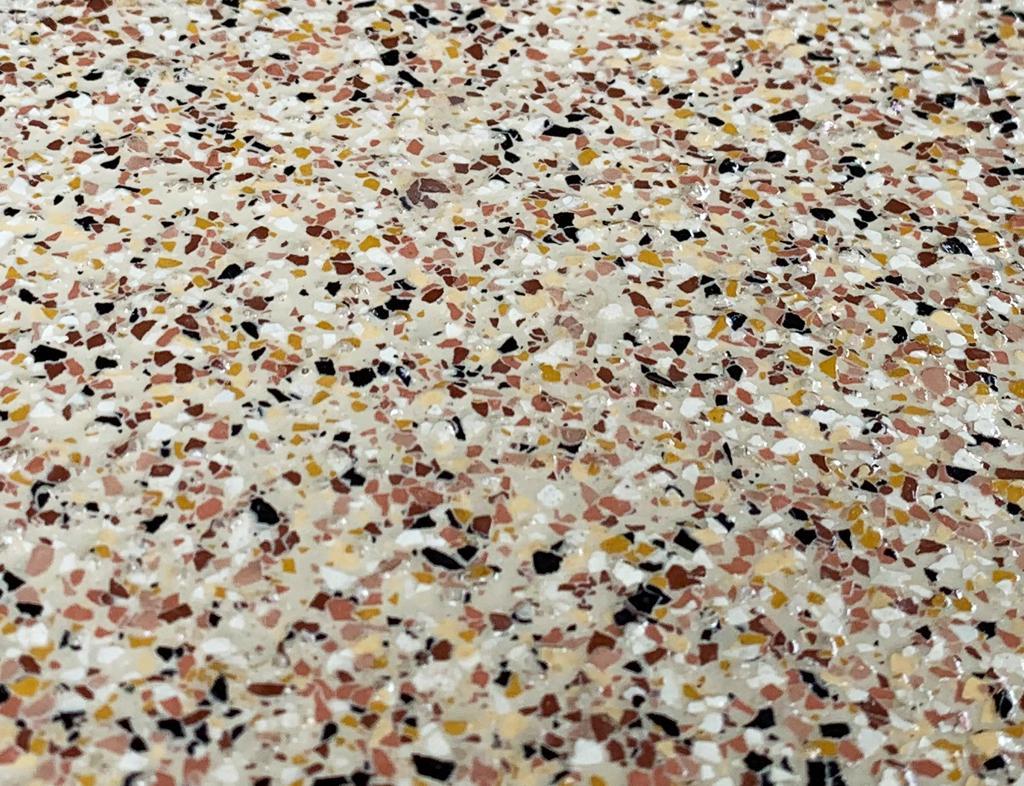 How does REDDI Flake Anti-Slip make your floors safer?
Provides good traction
Waterproof
Fast-curing
Prevents bacterial contamination
Epoxy resin is one of the most durable floor systems. They're hard-wearing and aren't prone to impact damage. However, there are instances where this type of flooring may be too slippery. It can be dangerous to travel on, as it may cause a range of safety hazards without the non-skid application of REDDI Flake Anti-Slip.
REDDI Flake's line of anti-skid flooring is composed of similar ingredients to an epoxy substrate system, with an extra component called Anti-Slip additives. These additives are coarse in texture, which provides reliable protection against slippage that may cause damage to any wheeled object or injury to a person.
Now you can have your own do-it-yourself non-slip floors with this product that comes in a variety of designs. Read on to learn more about its features.
Provides Good Traction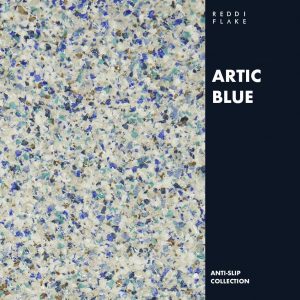 Installing REDDI Flake's Anti-Slip Collection on your floors greatly improves the level of traction on your surfaces. As mentioned before, the additives come in a coarse-textured material that greatly increases the surface friction between the resin and any material placed on it.
With good traction, you can altogether avoid dangerous accidents that may cause injury to the person. Even if they're not wearing rubber shoes, they can safely navigate your anti-slip floors, whether it's in a restaurant, clothing store, manufacturing, or food production facilities.
Aside from improving the safety level, the anti-slip additives also aid in supporting the transport and handling of materials, especially if they're stored in wheeled systems like kitting carts, trolleys, serving carts, and the like.
Waterproof

Bare concrete floors are not only unappealing to look at, but they're also more exposed to environmental hazards such as chemical reactions, moisture, and physical damage. When any kind of substance seeps into the workings of the floor, the long-term damages may be difficult to maintain and repair without waterproof protection.
REDDI Flake Anti-Slip can help you avoid this situation since it's also equipped with moisture and waterproof sealants that don't allow moisture to get trapped in the system. This results in floors that are more hard-wearing and resistant to damage.
Fast-Curing
When you buy a REDDI Flake Anti-Slip kit from Flooring Solutions, you'll also be provided with a set of tools and materials to help you apply the coating to your floors. It's fast-curing and it also comes with a step-by-step guide to help you throughout the entire installation process.
Curing time for this epoxy substrate can be as short as 24 hours, with a max of just a few days. You don't have to wait long before you can take advantage of decorative and functional floors all in one.
Prevents Bacterial Contamination
If you've ever used tiles in the past, you understand just how difficult it is to clean them. The grout can get grimy, especially after prolonged use. It's also not uncommon to spot mold on your tiles — if left unattended, this may cause a range of health and respiratory problems.
Fortunately, REDDI Flake Anti-Slip is also equipped with antimicrobial properties that help prevent the growth and cultivation of mold and bacteria. This keeps your floors hygienic even with minimal maintenance. You can also ensure that your space remains breathable as Anti-Slip doesn't emit any dangerous VOCs (Volatile Organic Compounds) that can be harmful to your safety.
Key Takeaway
REDDI Flake Anti-Slip is a DIY epoxy resin system that's built for residential, industrial, or commercial spaces. Its most distinctive component is the anti-skid additives that are designed to improve traction on the floor, minimizing the risk for accidents and damage. It also comes in different designs, is waterproof and fast-curing, making this one of the most seamless and reliable epoxy coatings on the market.
Get your own REDDI Flake Anti-Slip floors now! Click here to contact Flooring Solutions to learn more about the product's benefits.