6 Tips On Choosing The Best Hotel Flooring For Your Guests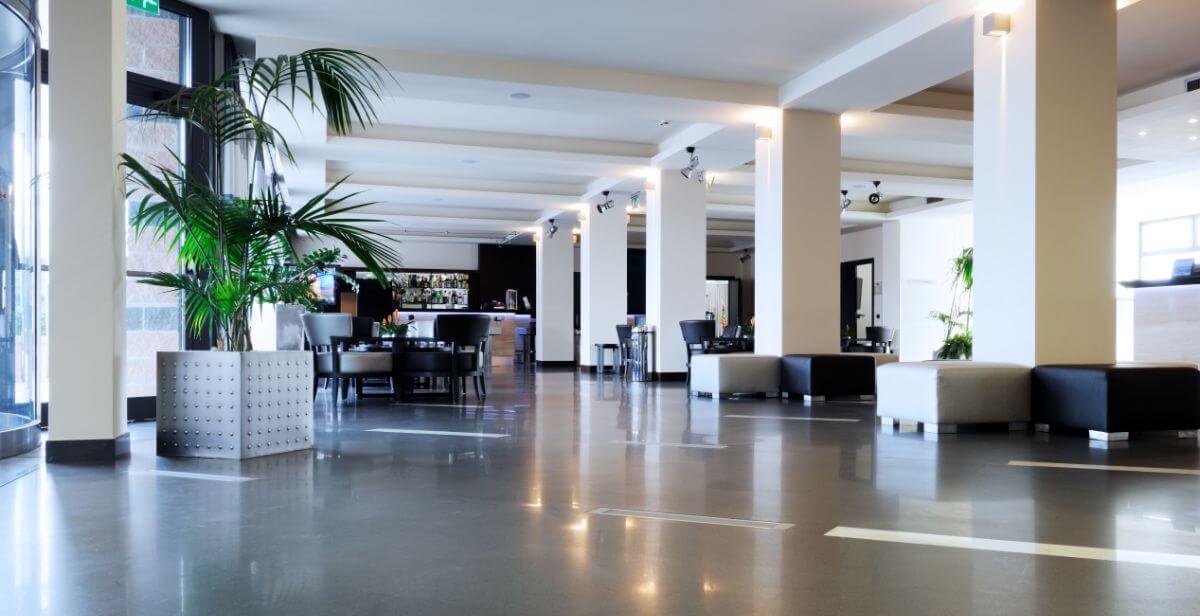 What are some tips on Choosing the best hotel flooring for your guests?
Consider Durability

Ensure Safety

Opt for Comfort

Consider Aesthetics

Choose Easy-to-Maintain Materials

Evaluate the Cost
The flooring of a hotel can make a significant impact on the overall experience of guests. It not only sets the tone for the aesthetics of the hotel but also plays a crucial role in providing comfort, safety, and durability. The tips on choosing the best hotel flooring are crucial decisions that hoteliers must make. 
With a wide range of options available in the market, it can be challenging to select the most suitable flooring for your hotel. This article provides tips on picking the best hotel flooring that will provide a warm and inviting atmosphere for your guests. Keep reading to learn more!
Consider Durability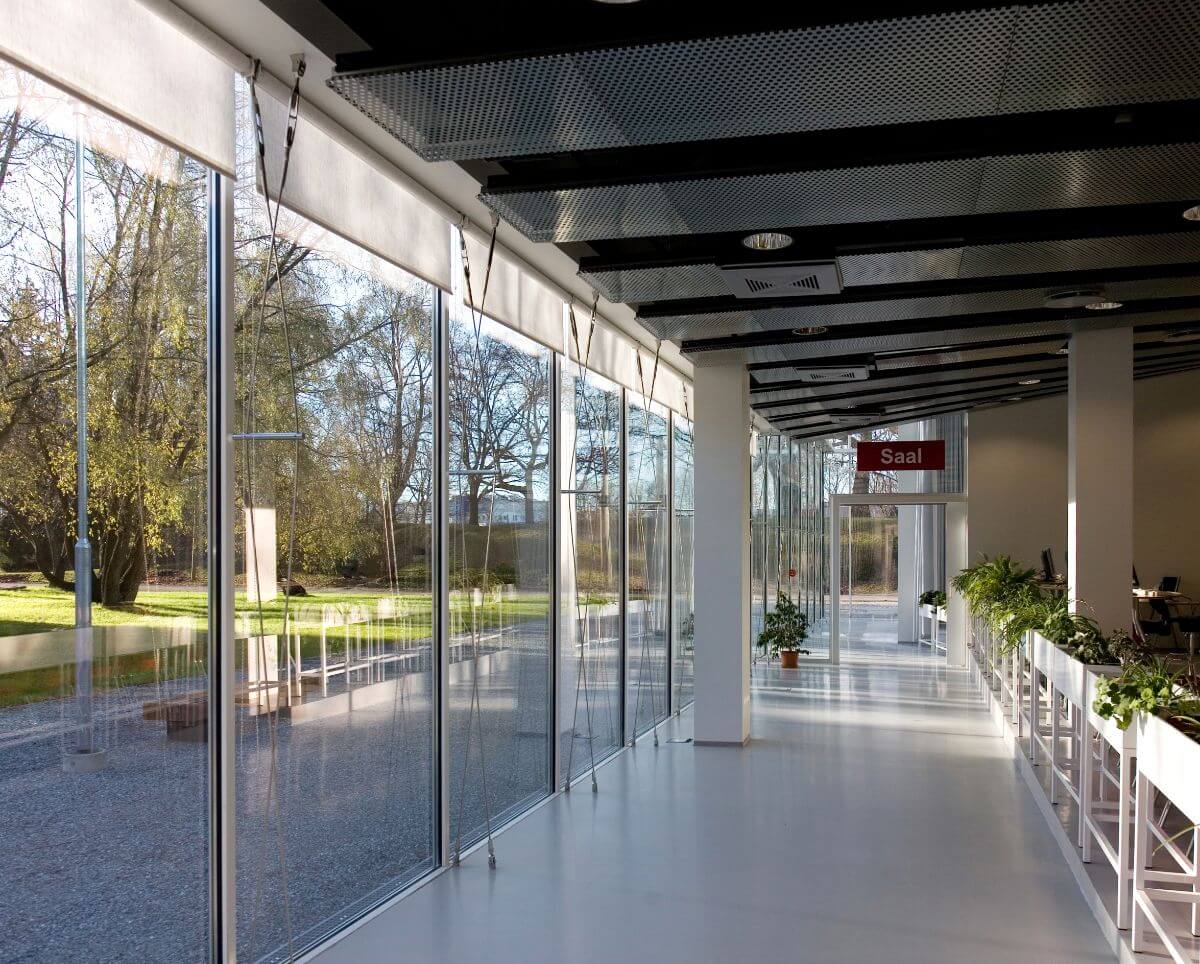 Durability refers to the ability of a material or product to withstand wear and tear over time. In the context of hotel flooring, durability is an important factor to consider as hotels experience a lot of foot traffic, which can cause wear and tear on the flooring. 
Choosing a durable flooring material can help ensure that the flooring will maintain its appearance and performance over time, reducing the need for frequent repairs or replacement. Some factors that can impact the durability of hotel flooring include the material used, the quality of installation, and the level of maintenance the flooring receives. 
By choosing a durable flooring option and taking steps to maintain it properly, hotels can create a welcoming and attractive environment for their guests that will stand up to the demands of heavy use over time.
Ensure Safety
Safety is a top priority in any hotel, and it is essential to choose flooring options that promote a safe and secure environment for both the guests and the staff. That's why many establishments choose to have slip-resistant flooring. It is one of the most important safety considerations for hotel flooring, as it helps prevent accidents and injuries due to slips and falls. 
Slip-resistant flooring options include materials such as rubber, carpet, and vinyl with a textured surface or non-slip coating. Additionally, it is important to ensure that flooring is level and free from tripping hazards such as loose edges or uneven surfaces. 
Opt for Comfort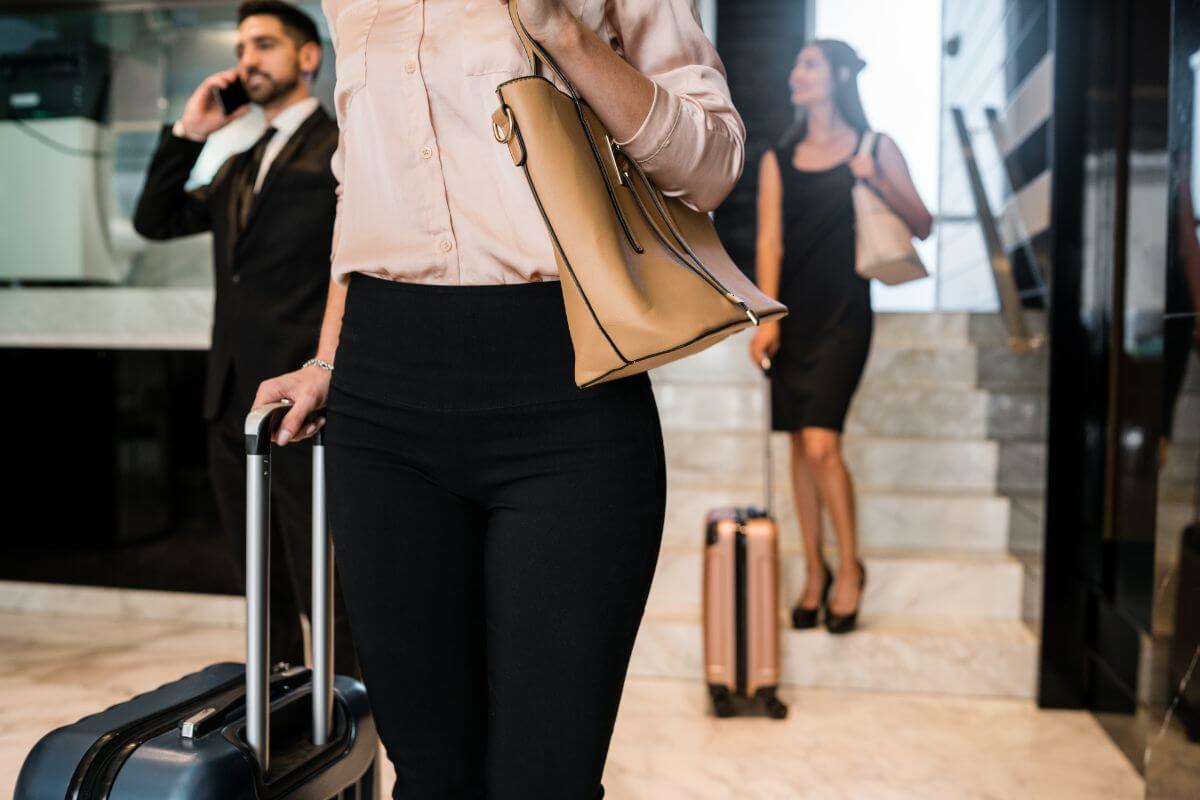 Comfort is an essential consideration when choosing hotel flooring. Guests want to feel relaxed and at ease during their stay, and comfortable flooring can help achieve this goal. 
Comfortable flooring options include materials that offer cushioning and insulation from cold surfaces, such as carpet, cork, and engineered wood flooring. These materials can provide a soft and cozy feel underfoot and help create a warm and inviting atmosphere in guest rooms and common areas. 
Additionally, choosing to floor with noise-reducing properties can help promote a peaceful and restful environment for guests, particularly in areas such as guest rooms and hallways.
Consider Aesthetics
Style is an important consideration when choosing hotel flooring, as it can contribute significantly to the overall look and feel of the space. The flooring should complement the overall design and aesthetic of the hotel and create a cohesive and harmonious atmosphere. 
Some factors to consider when choosing flooring based on style include color, pattern, and texture. For example, a neutral-colored carpet can create a cozy and inviting atmosphere in guest rooms, while a bold and colorful patterned tile can add a touch of sophistication to common areas such as lobbies and corridors. 
Additionally, the type of flooring can help create a specific ambiance or mood in different areas of the hotel. For example, hardwood flooring can create a classic and elegant feel in a ballroom or restaurant, while luxury vinyl plank flooring can provide a modern and trendy look in a fitness center or spa.
Choose Easy-to-Maintain Materials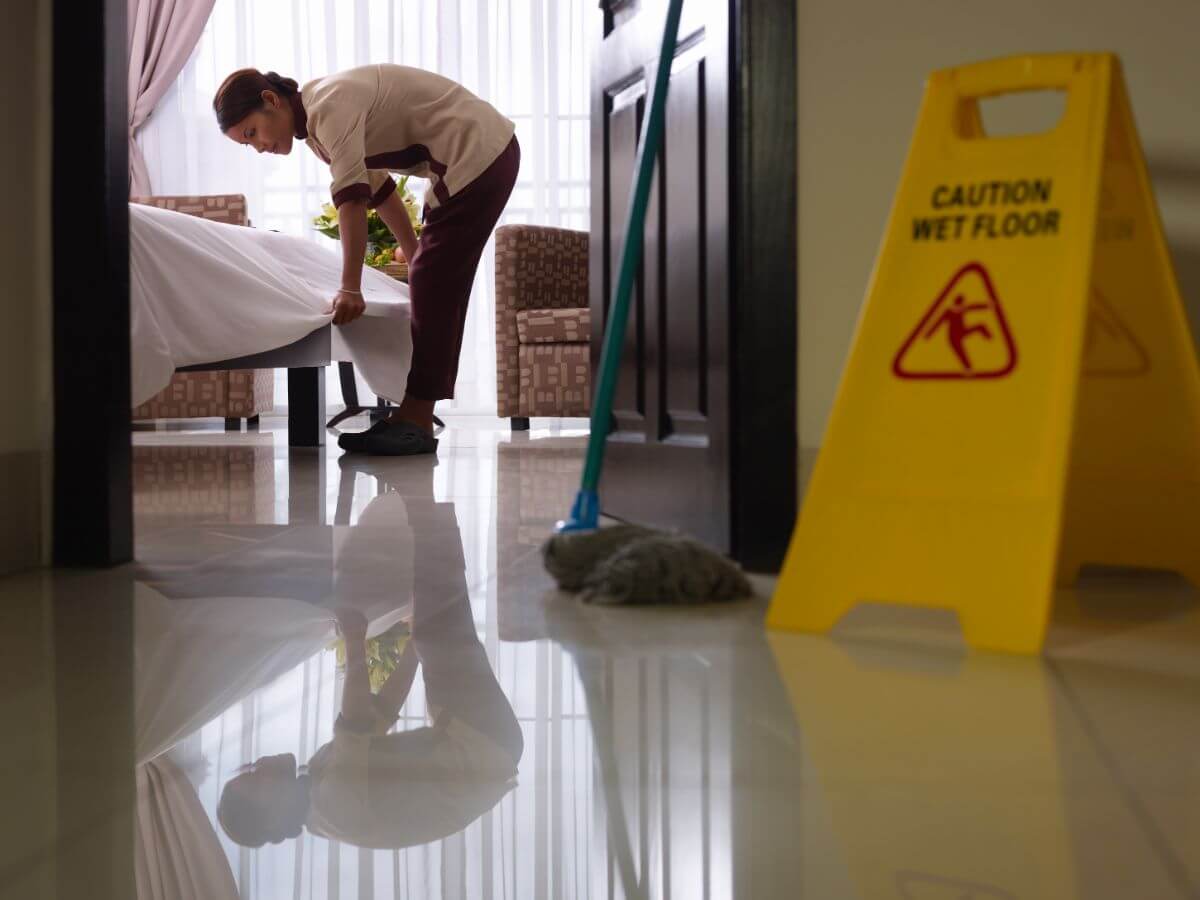 Easy-to-maintain materials are those that require minimal effort and time to keep clean and in good condition. These materials are ideal for busy areas where spills and messes are likely to occur. They are resistant to stains, scratches, and wear, making them perfect for high-traffic spaces.
Evaluate the Cost
Investing in high-quality flooring can have significant benefits, such as increased durability, improved safety, and enhanced aesthetics, but it's also important to balance these considerations with cost-effectiveness.
Tiles are good options that offer a balance of affordability and durability, making them ideal choices for a wide range of commercial and residential applications. By taking the time to evaluate your options and weigh the costs and benefits of different materials, you can make an informed decision that meets both your functional and budgetary needs.
Key Takeaway
Selecting the right flooring for your space is a crucial decision that can have a significant impact on its overall appearance, safety, and durability. By considering the mentioned factors, you can choose the best flooring option that meets your needs. With careful consideration and a commitment to excellence, you can create a space that is both beautiful and functional, and that meets the needs of your customers or tenants for years to come.
When it comes to giving tips on choosing the best hotel flooring and supplying the best flooring materials, our team at Flooring Solutions can deliver many options for your hotel business from epoxy floors to concrete repairs. Contact us here today!