6 Concrete Floor Designs and Finishes You Can Try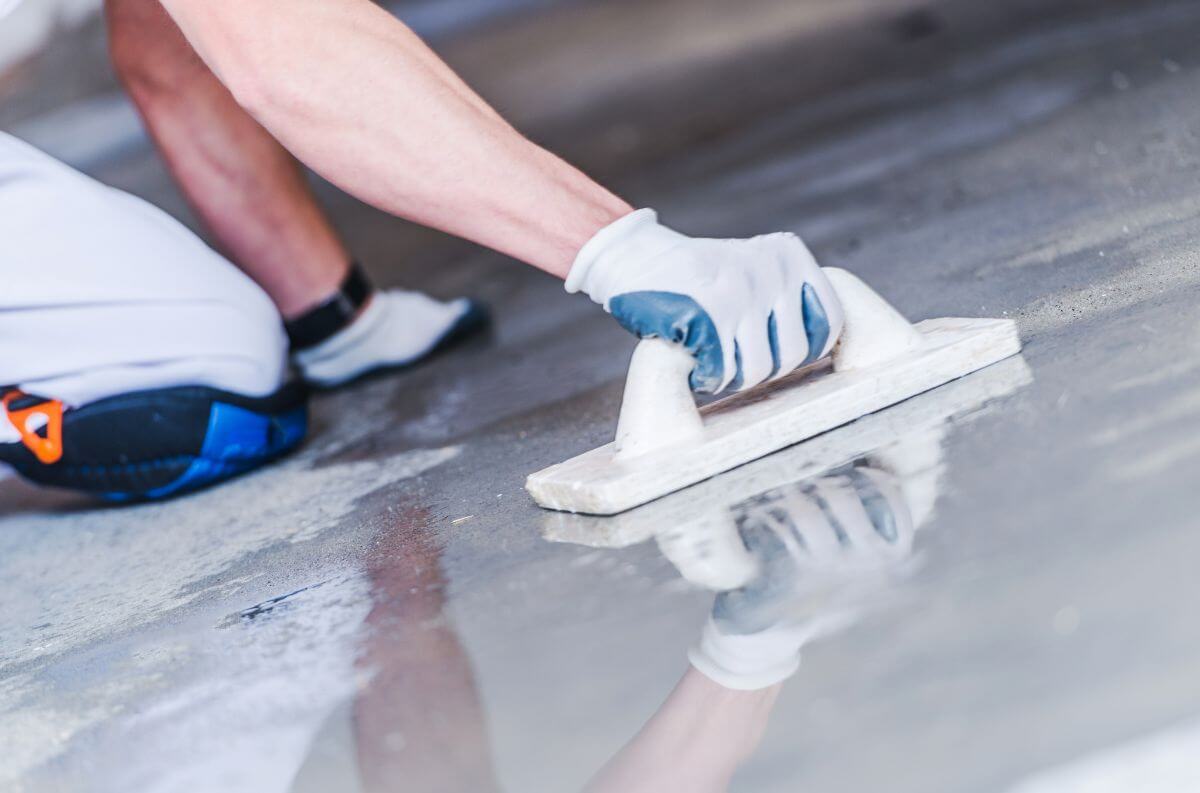 What are the different kinds of concrete floor designs and finishes? 
Acid-Stained Concrete Floors

Epoxy Painted Concrete Floors

Metallic Coated Concrete Floors

Stenciling

Polishing

Dyed Concrete Floors
Concrete flooring is the choice of many for their homes, businesses, and facilities because of its many advantages. Compared to other kinds of floors, it is very low-maintenance and durable. 
However, it can sometimes look plain, especially when used in a retail store or your house. To elevate the floors, there are different concrete floor designs and finishes you can try! Keep reading to learn more. 
Acid-Stained Concrete Floors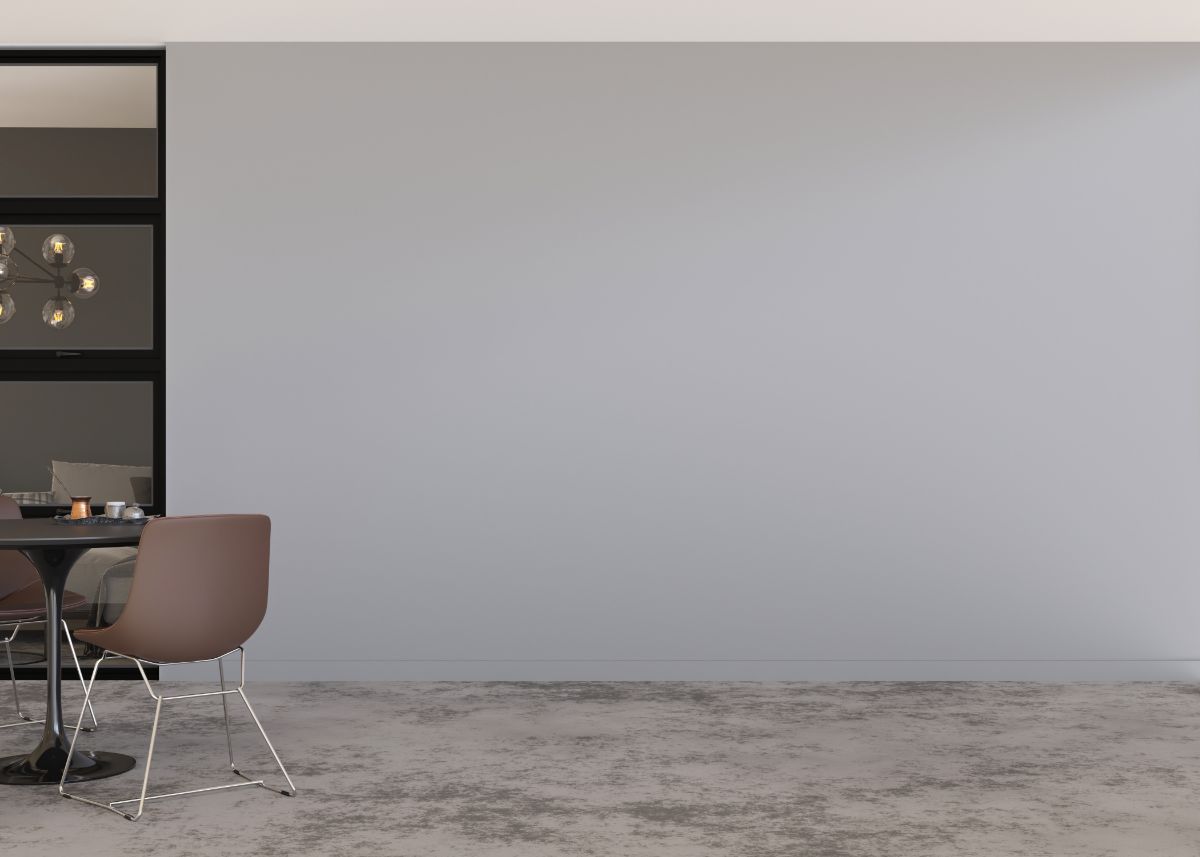 To add color to your concrete floors you can have them stained. Acid-based stains come in natural tones. When used on concrete, the stains come out as semi-transparent to enhance the floor's natural textures. 
During acid staining, either hydrochloric or phosphoric acid is mixed with salts before being applied to hardened concrete slabs. The acid opens up the pores in the concrete while the salts are responsible for the chemical reaction. 
Not all stained concrete turns out the same. It still depends on how porous the concrete is and the age of the slab.
Epoxy Painted Concrete Floors
Epoxy is usually used as a treatment for damaged concrete floors. It can be poured into visible cracks and crevices to level the surface again. However, it can also be used as a finish for your concrete floors. 
When used as a finish, epoxy can enhance the look of plain concrete floors while giving them an extra layer of protection. This finish comes in many colorful designs and can also be enhanced. 
Floor epoxy is added on top of the concrete floor. It hardens because of the chemical reactions between the epoxy and the concrete floor. So, it results in a glossy yet durable finish. This is popularly used in areas with high traffic. 
Metallic Coated Concrete Floors
You can also add a shimmer on top of concrete floors by adding a metallic coating known as metallic epoxy. Metallic-coated concrete floors add an upscale look to many interior floors. This finish contains either metallic powders or reflective pigments that give epoxy the desired shades of copper, silver, and bronze. 
Stenciling
On top of acid-stained floors, you can also add decorative designs to concrete floors. It's an attractive way to etch design and color to indoor concrete floors. There are so many possibilities since you can create custom stencils on top of the many available designs on the market. 
A popular choice by many is to etch acid-stained concrete floors with faux grout lines. The lines are placed to make an illusion of large tiles. 
Polishing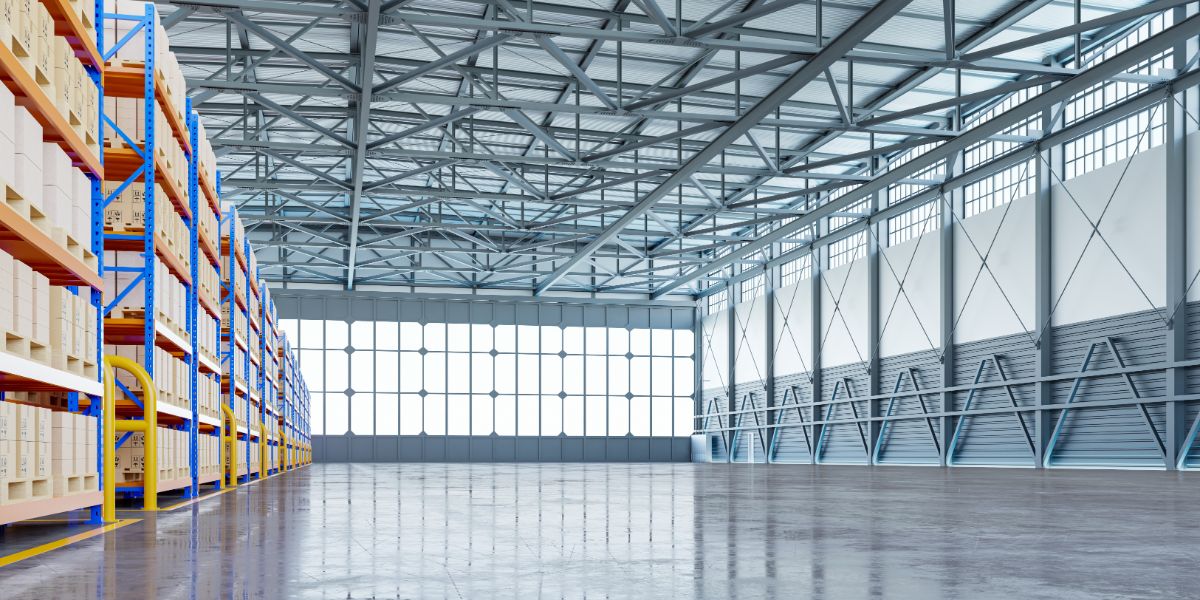 Polished concrete floors give a refined finish that is also very low-maintenance. These floors have a smooth and glossy finish that looks like polished stone. The great part about this is that it does not require waxing. 
To achieve this, flooring solutions providers need to ground down the floor with finer abrasive pads. That is how high-luster finishes are achieved. Afterward, the concrete floor is sealed to give it a protective sheen. 
Dyed Concrete Floors
Compared to stains, dyes give concrete floors more vibrant colors. These can be mixed and blended to create the color you desire. They are available in both water and solvent-based formulas. 
A dye does not cause a chemical reaction on the floor as acid staining does. Instead, it penetrated the concrete floor's surface to add color. The result is the exact color that you are looking for whether it be yellow, blue, or brown. 
Key Takeaway
Now that you know the different concrete floor designs and finishes, you can pick one that best suits your business or home! Depending on the look you are trying to achieve, there is certainly a finish best for your next flooring project. 
Here at Flooring Solutions, we can provide you with different concrete floor finishes from polished concrete to epoxy flooring. You can send us a message here for any inquiries.