IIPI Tremco CPG Malaysia Training 2023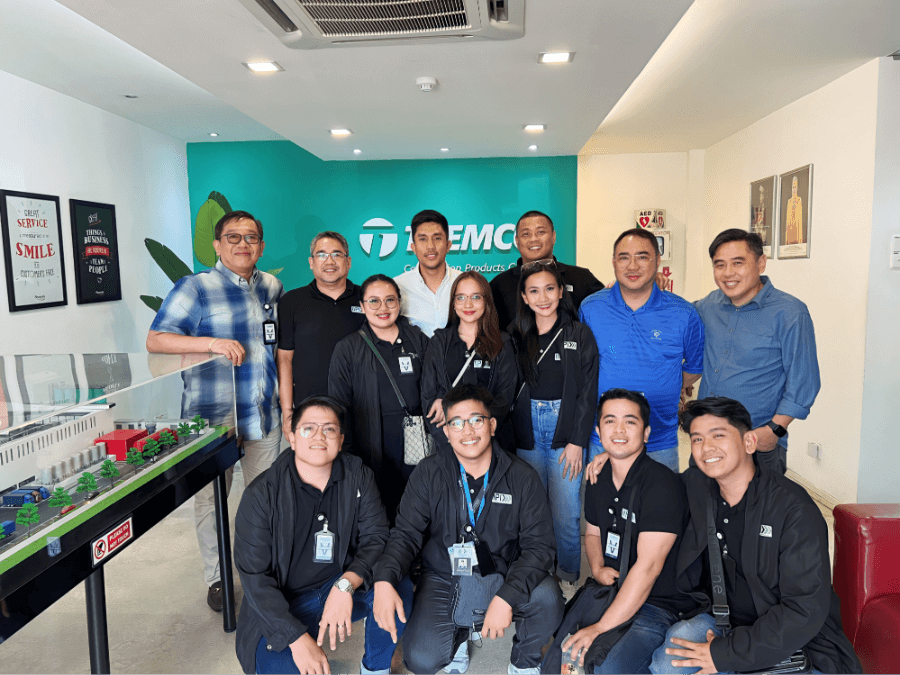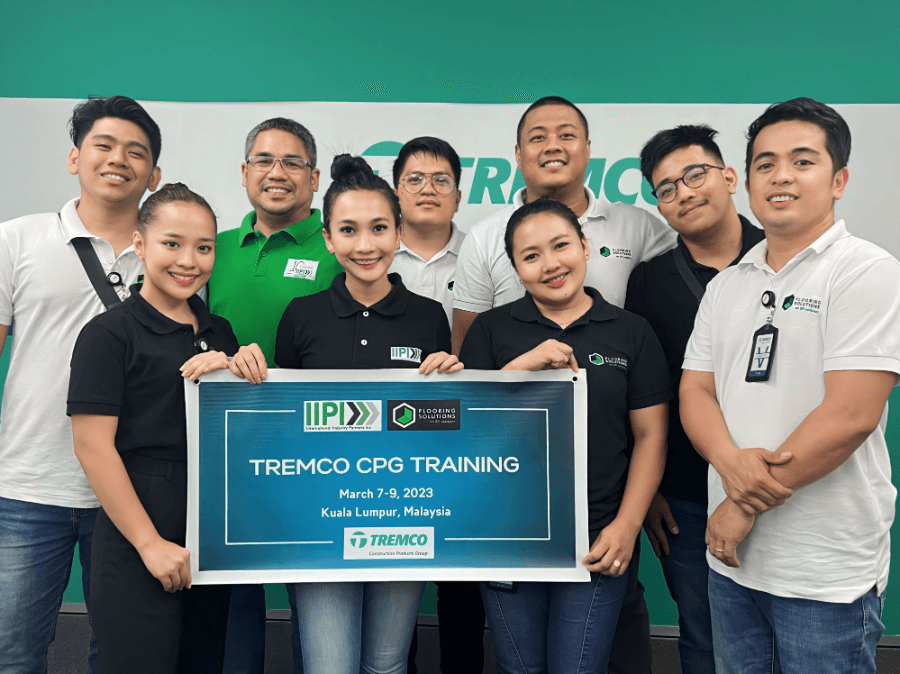 The Tremco CPG Malaysia Training 2023 took place from March 7 to 9 at the Tremco CPG Malaysia Office in Kuala Lumpur, Malaysia. Here, the company introduced the various products of Tremco CPG as well as provided product demonstration and application training.
The team at Flooring Solutions was invited to attend the 3-day training. It was attended by Anthony Laborte, the president of IIPI along with the sales, technical, and operations teams of IIPI.
TREMCO CPG 2023: Highlights of the Event
Tremco CPG allowed the IIPI team to learn more about the different benefits that the flooring industry can offer to various businesses.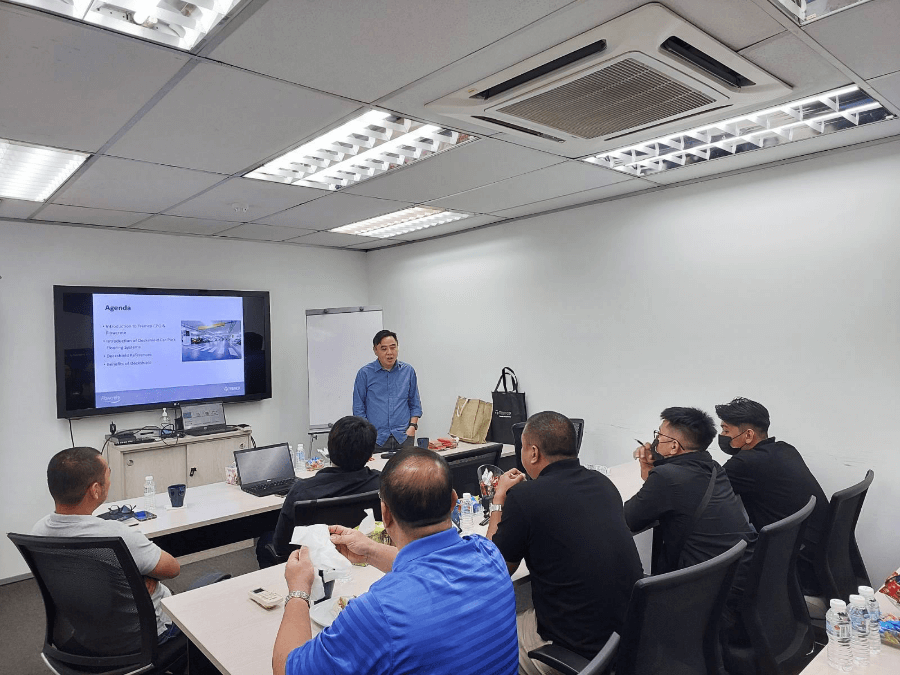 During the training, guest speakers shared their knowledge and expertise in the industry.
Desmond Sin (Business Development Director – Flooring Business Southeast Asia)
Seik Lih (Senior Product Development Chemist)
Yong Siang Lim (Technical Manager Waterproofing & Roofing)
Chen Wai Soon (Technical Services Manager, Tremco CPG)
with the support of Edgar Chua Antallan (Country Manager of Tremco CPG Philippines)
Through their training sessions, they highlighted the importance of the different aspects of the flooring industry.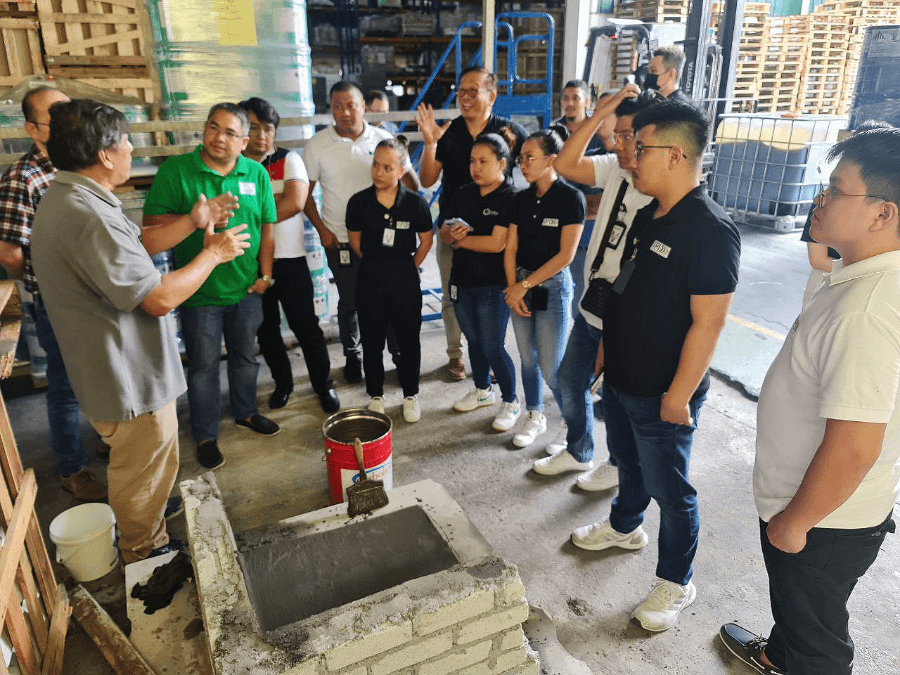 Tremco CPG discussed its various products and let the participants experience the opportunity of learning how to apply those through interactive training.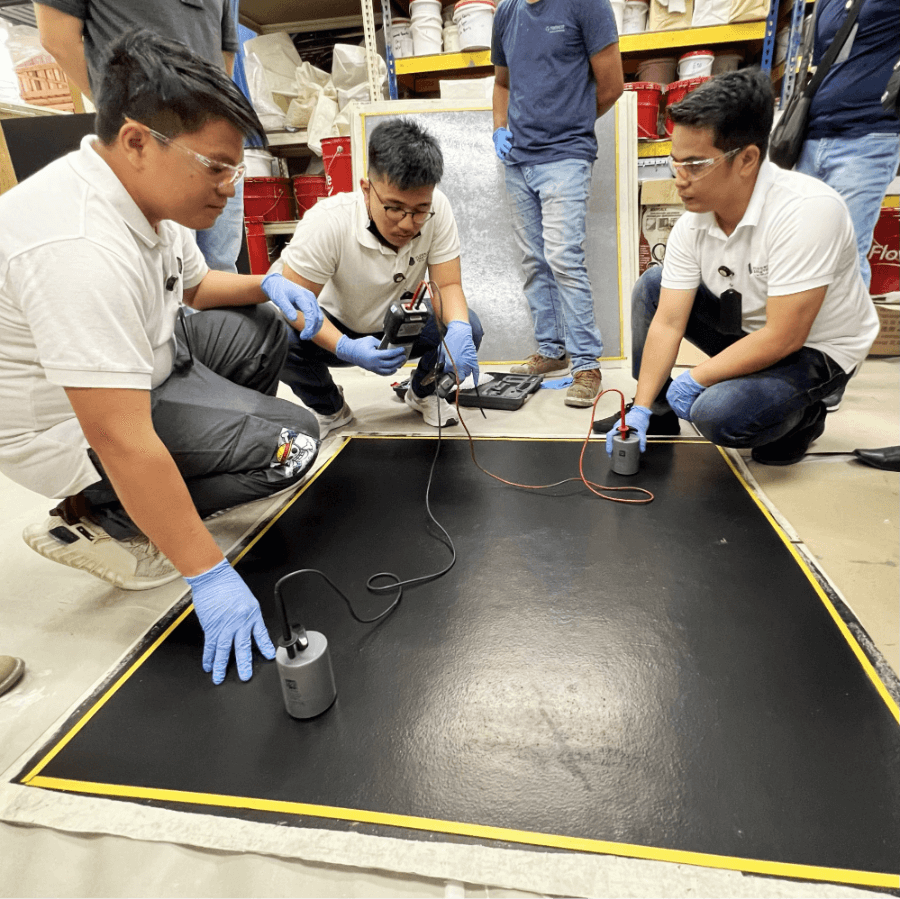 The team was given the chance to learn and test out the different products of Tremco at their Malaysia office. Staff demonstrated how different products were applied and gave them the opportunity for participants to try these out for themselves.
TREMCO CPG Products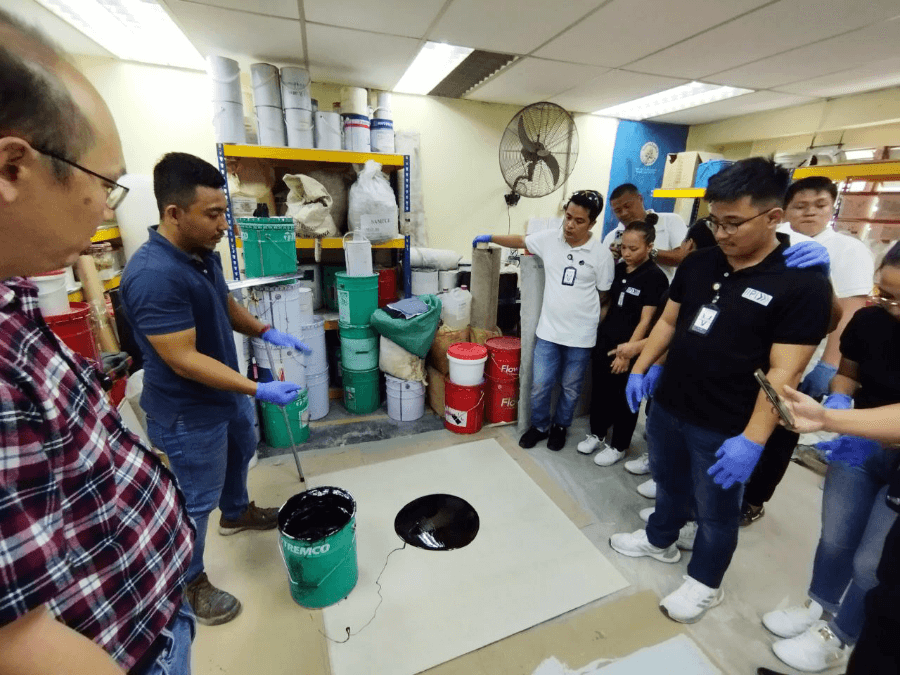 Flooring Solutions got a chance to learn about the flooring expertise of Tremco CPG in the industry. The discussion included:
Industrial Flooring
Flowfresh
Car Park Flooring
Deckshield LBD
Deckshield ID (Parking Bay, Driveway, and Ramp)
Commercial Flooring
Mondeco
Flowflake
Expressions – Rustik
Anti-Static Flooring
ESD
Flowcrete Multipack Epoxy Flowscreed Micro Eucofloor SL 160 (M)
Introduction of Sheet Applied Waterproofing
TREMguard LLM
TREMproof FBM / TREMguard FBM – TREMproof Amphibia
Introduction of Liquid Applied Membrane
TREMproof 201/60 – Alphaguard BIO
Aluminuation 301
Introduction of Vulkem
Vulkem 350NF/351
Vulkem 350NF/950NF
Vulkem 350NF/951NF
Vulkem 350NF/346/346
Introduction of Vandex
Vandex AM10 – Vandex Super
Introduction of Concrete
Dural 100(M)
Eucopatch 20
Dural 340 SL
Dural 452 LV
NS Grout / E3 Flowable
Key Takeaway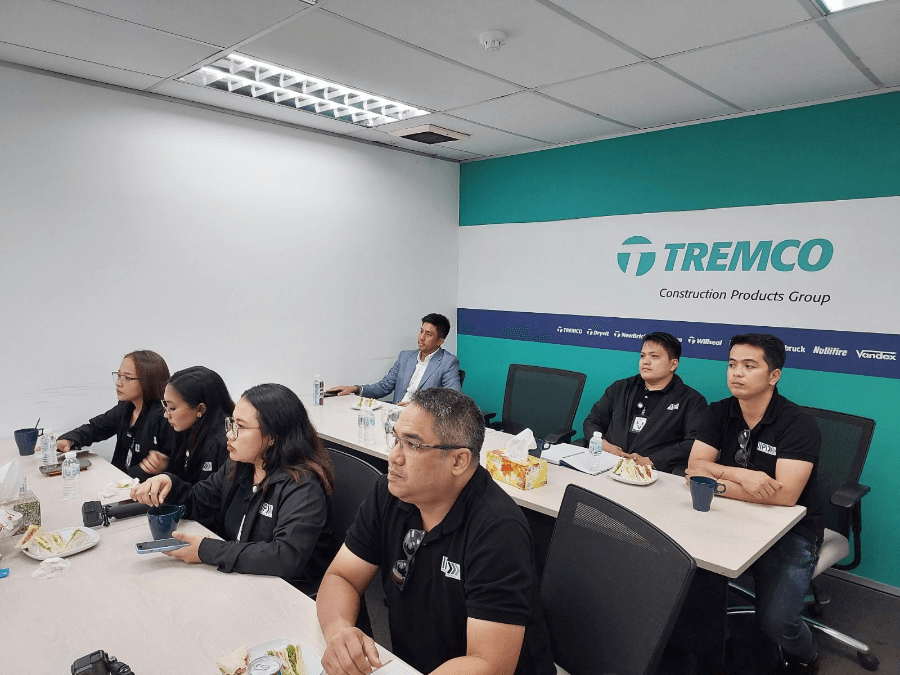 This year's Tremco CPG in Kuala Lumpur, Malaysia provided its participants with a hands-on opportunity to learn about the company's new products during the 3-day seminar. The team at Flooring Solutions is excited to provide its clients with new products and learnings from this session.
If you're interested to know what flooring products and services Flooring Solutions offer, don't hesitate to check out solutions here. We have completed numerous successful projects for various industries in the Philippines.