Achieve A Luminous Floor Coating with Flowflake Glow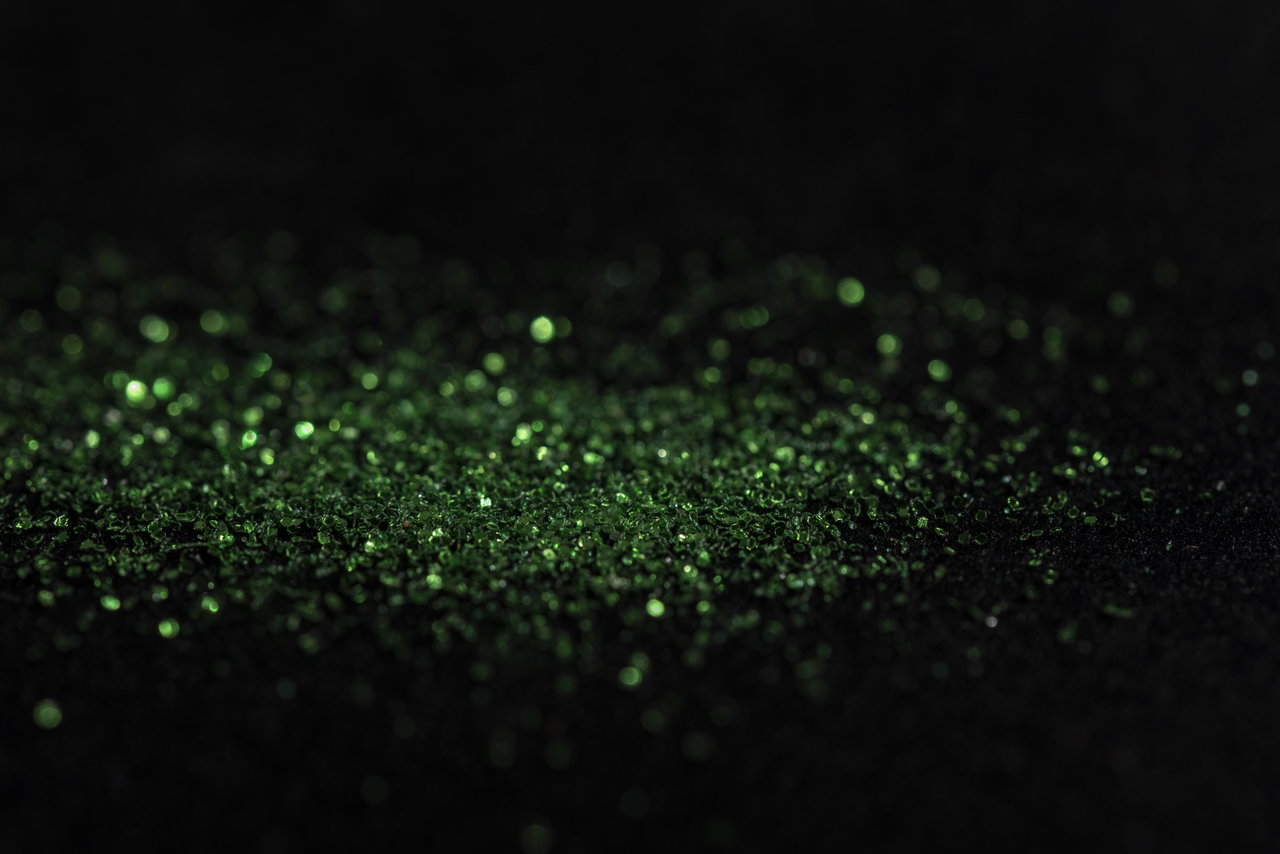 What are the advantages of luminous floors with Flowflake Glow?
Innovative and striking
Glow-in-the-dark lighting scheme
Eye-catching and vibrant
Instantly enhanced aesthetics
Highlights safety pathways
Sets the mood of interior space
High durability against abrasions, impacts, and corrosives
Seamless and hygienic
You might have already exhausted your efforts in trying to set your commercial space apart from the rest out there. Who can blame you, really? There's only so much you can do in making it attractive for your customers. But, did you know about glow-in-the-dark designs? As unconventional as it may seem, this might be just what you need to improve the appearance of your flooring. You'll definitely be able to achieve a luminous coating with Flowflake Glow — another one of Flowcrete's innovations.
By incorporating the elements of durable epoxy flooring with attractive styles and finishes, Flowflake Glow can brighten up any floor it's applied on. Read on to find out more.
Innovative and Striking
The Flowflake Glow is definitely one-of-a-kind. You may have never thought that it's impossible to include visually-striking features to your everyday epoxy resin. Well, this screed system definitely subverts your expectations.
Using state-of-the-art engineering, it has been made possible to scatter bright and brilliant flakes throughout the screed system. Once you turn off all sources of light in a particular room, this stunning floor protection definitely takes the fore.
Glow-In-The-Dark Lighting Scheme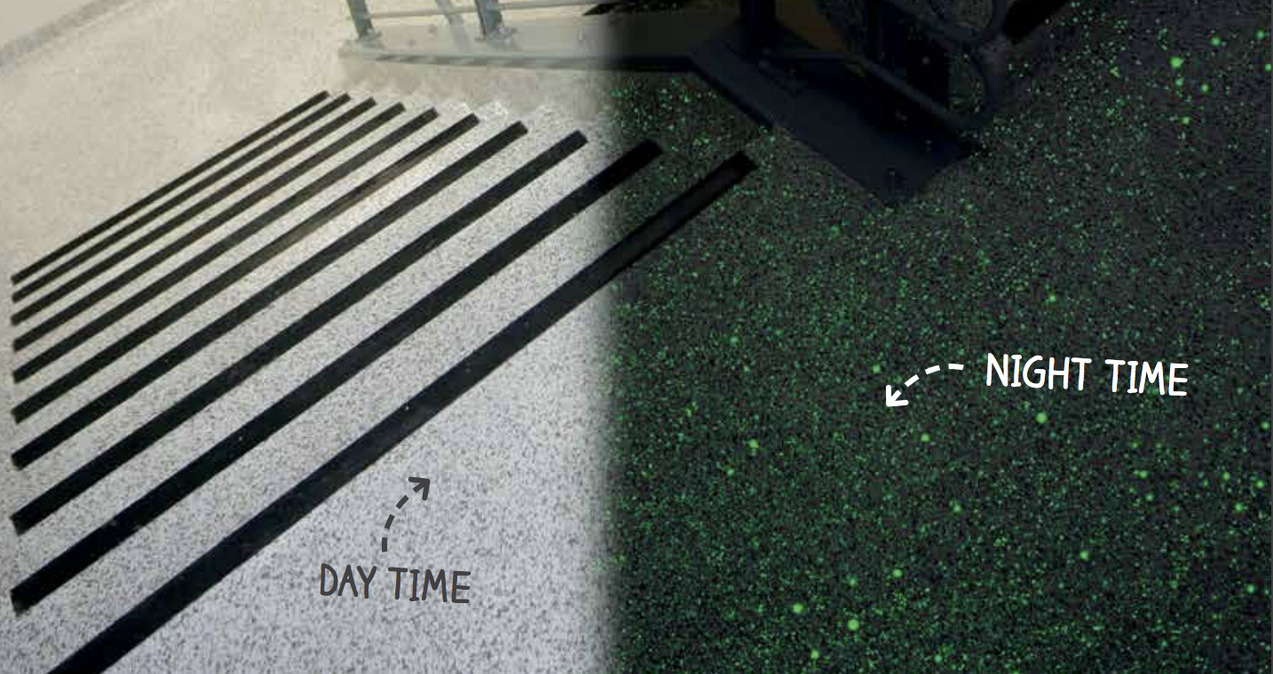 There's no doubt that Flowflake Glow's defining aspect is its glow-in-the-dark capabilities. This feature is able to express itself especially under low-lighting conditions, which can easily set the mood of the environment.
Say for example you're running a novelty store that specializes in selling scientific toys for children. Aside from fitting in with the overall aesthetic of your store, having glow-in-the-dark floors is easily one of the most effective ways of attracting customers to your door.
The best thing about this is that you barely have to think about maintaining this glow-in-the-dark feature. The highly-luminous flakes can easily be recharged through exposure to light, both natural and artificial.
Eye-Catching and Vibrant
Let's say you own a nightclub. Visuals, architecture, and sound design are everything. You'd want your customers to always have a good evening the longer they spend in your establishment. You may not have thought about it, but your floor quality can already make all the difference.
Flowflake Glow helps your space achieve a beautifully-vibrant setting that you wouldn't find anywhere else. The unmistakable lemon and lime-like glow will be awash in every corner of your space to really give it a fun and cool club scene. Be the subject of envy of all your competitors with such a phenomenal floor design.
Instantly Enhanced Aesthetics
Designing your space is no easy endeavor. You'll have to think about disjointed features such as lighting, window distribution, wall art, and more. For your commercial space, you want to make it as unique as possible so that any customer that steps foot inside will feel like they've been transported to another dimension. Flowflake Glow does just that.
When you make the decision to choose this, you'll easily be able to enhance the quality of your aesthetics with very minimal cost. Spending on expensive features that need a lot of maintenance isn't really the most practical choice for you. With the Glow, you can instantly create a more appealing environment in no time at all.
Highlights Safety Pathways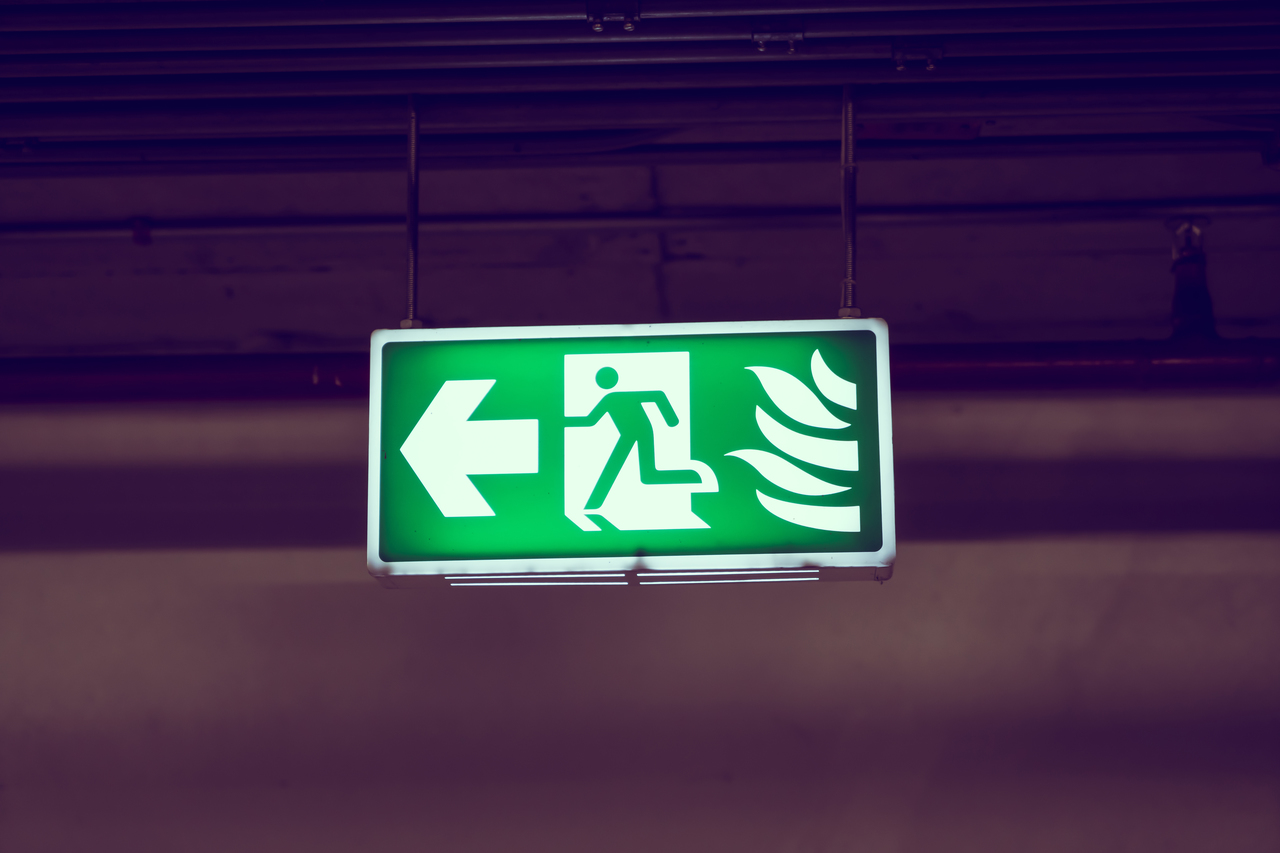 Different commercial spaces need to invest in lighting systems that are essential for emergency situations. These investments usually come in the form of exit signages that are attached near exit spaces. Flowflake Glow also creates safety outcomes for your building by highlighting safety pathways in the event these situations occur.
This epoxy floor coating can be partly installed in strategic locations, like aisles and areas near emergency exit doors. If your building doesn't have a backup power system, it may be difficult to navigate areas at night due to a lack of visibility. With Flowflake Glow, on the other hand, it's much easier to locate these exit points, since it serves as its own light source.
Sets the Mood of Interior Space
Bland floor designs are fairly common across commercial environments. In cases where they've had to shut down because of budget concerns, they won't really be able to accurately pinpoint the cause. But sometimes, the overall design of your interiors can be the culprit.
Flowflake Glow greatly adds a fresh touch of liveliness to brighten up your space. It's able to add an appropriate complement to your already-existing designs and takes them up a notch. When you view the system under low-light or dark pathways, it can seamlessly set the mood for the entire area — with the unmistakable glimmer, there's simply nothing quite like it.
High Durability Against Abrasions, Impacts, and Corrosives
As with many products on the Flowcrete line, Flowflake Glow exhibits a high level of durability, which makes it suitable for areas of medium to high-traffic. The protective film layer provided by epoxy resin greatly reduces wear and tear, allowing you to maintain the quality of your concrete floors for a much longer time period
Your retail space may store objects of varying capacities and dimensions. Unprotected flooring can easily break and get damaged under the weight of these loads, so it may be costlier in handling repairs and maintenance. Fortunately, this floor coating can solve this problem for you.
Flowflake Glow is also both moisture and abrasion-resistant, meaning cleaning it would be a breeze. For example, if your space is handling different substances that may fall at a considerable height, the epoxy's class AR2 rating gives it a higher-than-usual impact resistance. You need not concern yourself with a compromise in its quality, even in the event of spills from corrosive materials.
Seamless and Hygienic
Through a professional application, Flowflake Glow can be seamlessly integrated with concrete floors. Unlike tiled flooring, it allows for easier cleaning. With tiled flooring, you'd still have to deal with discontinuities to the floor because of the grout. Flowflake Glow's multi-layered system design will result in a smooth and seamless finish, creating an evenly-applied surface.
For example, if fluids are spilled on the floor, the mess created by the puddle can be easily cleaned in a few minutes using a simple mop and all-purpose cleaner. No attention needs to be paid to bumps, mounds, or other kinds of floor defects. With this in mind, transporting and maneuvering objects around a given space can be done more conveniently.
Key Takeaway
With Flowflake Glow, luminous floor coating is possible due to the glow-in-the-dark finish present in this terrazzo-style look. The material in the flooring system enhances both the visibility and appearance of areas where it's applied. It's durable, seamless, and attractive to the sight — you certainly wouldn't have to look anywhere else for fun and functionality.