Top Misconceptions about Epoxy Flooring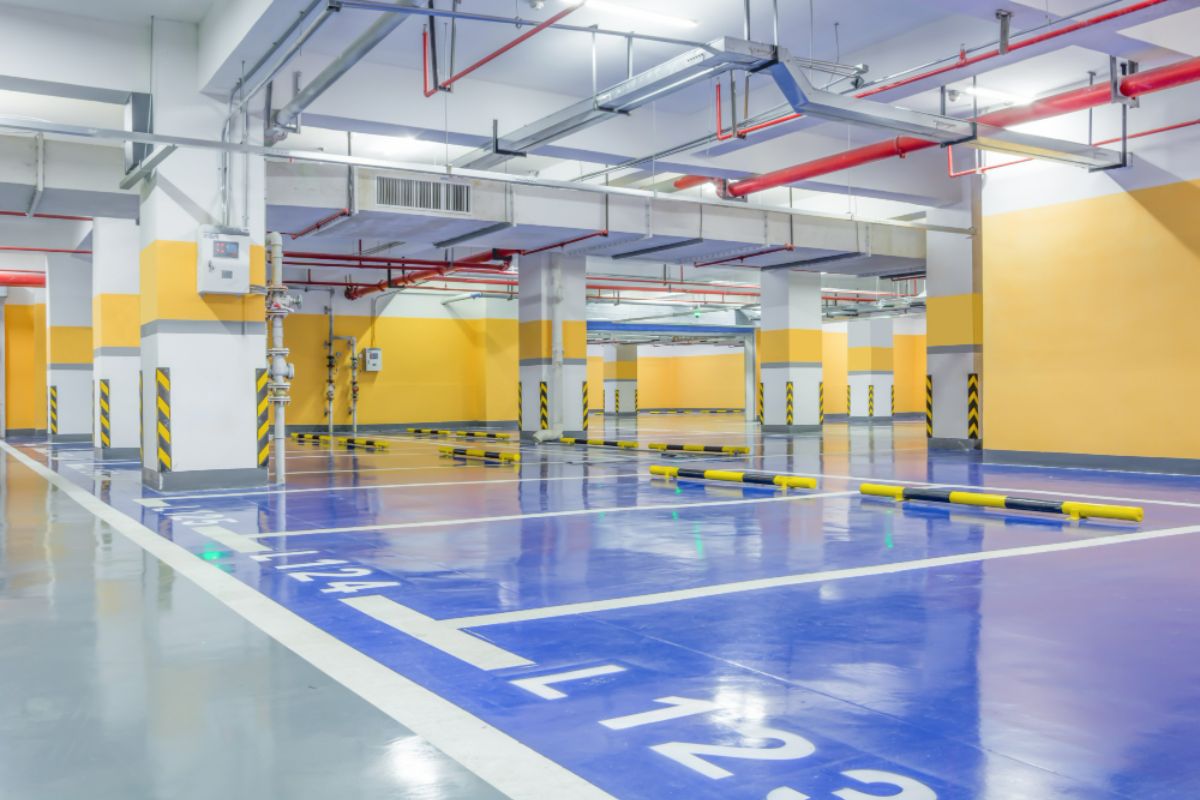 What are some misconceptions about installing epoxy flooring?
It is suitable only for industrial spaces.
Epoxy flooring is difficult to install.
It is more expensive than other flooring options.
There are limited design options for this kind of flooring.
Epoxy flooring is harmful to one's health.
Epoxy flooring has become a leading choice in various industries, thanks to its durability, adaptability, and aesthetic appeal. Despite its popularity, numerous misconceptions about epoxy flooring have emerged. These myths have misled many individuals, but today, Flooring Solutions is here to dispel the most common misconceptions.
Our aim is to provide transparent and reliable information, enabling you to make informed decisions when considering epoxy coatings for your spaces. Let's separate fact from fiction and uncover the truth about epoxy flooring.
It Is Suitable Only for Industrial Spaces
Epoxy flooring is often wrongly associated only with industrial spaces such as warehouses and factories. However, this is a common misconception. While epoxy-coated floors are indeed popular in industrial settings due to their durability and chemical resistance, they have also gained traction in various sectors.
Residential buildings
It is ideal for high-traffic areas like entryways, kitchens, and living rooms, as it can withstand regular wear and tear. Families with kids or pets benefit from its long-lasting nature and stain resistance, making cleaning and maintenance hassle-free.
Commercial establishments
Commercial establishments, including retail stores, restaurants, and offices, have also embraced epoxy flooring. Its versatility allows businesses to create a visually appealing atmosphere that aligns with their brand image. With advanced technology, epoxy coatings can be customized to achieve sleek, modern aesthetics or vibrant artistic designs.
Healthcare facilities
Its smooth and non-porous surfaces simplify cleaning and minimize the accumulation of bacteria and germs. The antimicrobial properties of epoxy make it an attractive option for creating a sanitary environment in medical centers. Additionally, its chemical resistance is valuable in situations where potential leaks of hazardous substances may occur.
At Flooring Solutions, we have a vast portfolio of successful epoxy projects that demonstrate its versatility and suitability for various applications. Explore our work and see the evidence for yourself.
Epoxy Flooring is Difficult to Install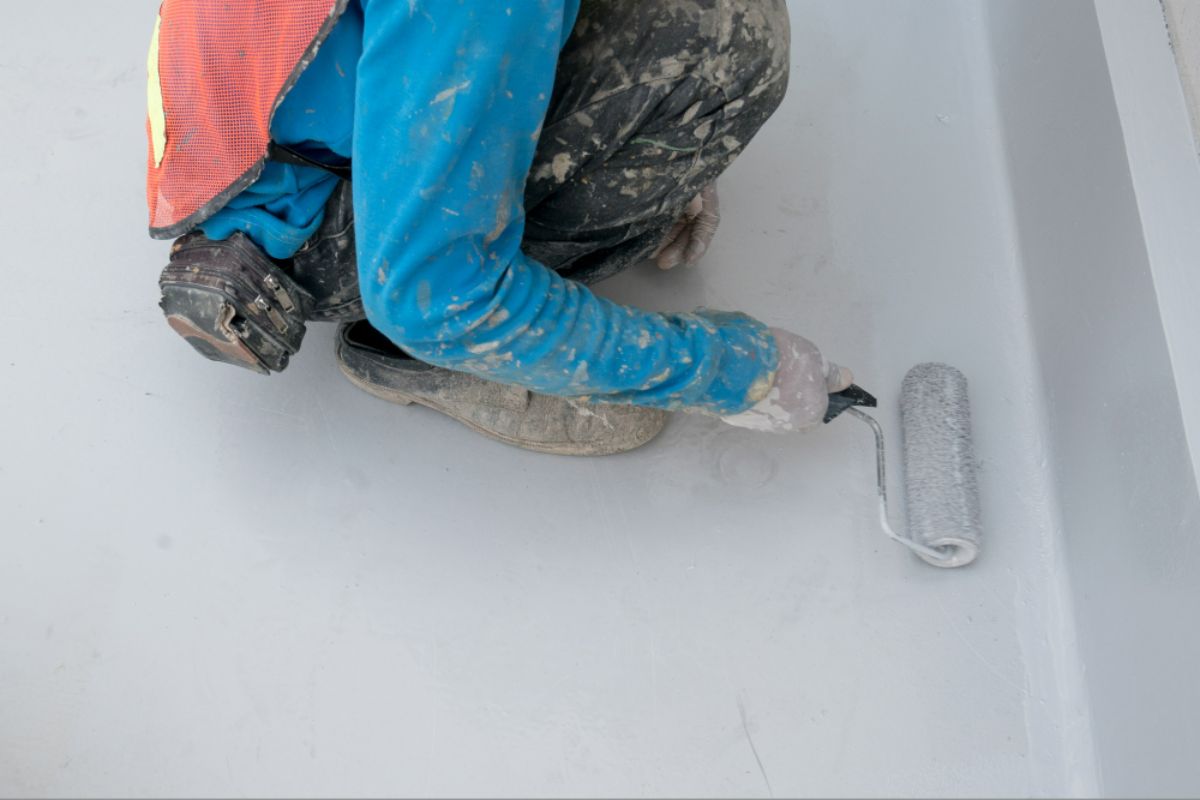 Misconceptions surrounding epoxy flooring often include the belief that it is a difficult and time-consuming installation process. However, this is a misunderstanding that needs clarification. While installing epoxy flooring does require a certain level of expertise, it is not an overwhelmingly difficult task.
Experienced professionals with the necessary knowledge and skills can carefully prepare the surface, apply the epoxy coating with precision, and deliver a flawless, smooth finish. With proper planning and professional guidance, the installation procedure can be streamlined and simplified.
It's important to note that most common mistakes in flooring projects arise from the failure to engage skilled installers. When the right individuals with the appropriate tools and training are entrusted with the job, no installation is deemed difficult.
It Is More Expensive Than Other Flooring Options
Epoxy flooring may seem costly compared to other options, but its long-term benefits and durability make it a cost-effective investment. Despite higher initial installation costs, the inherent toughness and low maintenance requirements of epoxy flooring lead to substantial savings over time.
With its extended lifespan and resistance to stains, chemicals, and damage, epoxy flooring minimizes the need for frequent repairs and replacements. By choosing epoxy flooring, you can reduce long-term expenses and enjoy its enduring performance. At Flooring Solutions, we offer expert guidance to help you understand the financial advantages of epoxy flooring for your business.
There Are Limited Design Options for This Kind of Flooring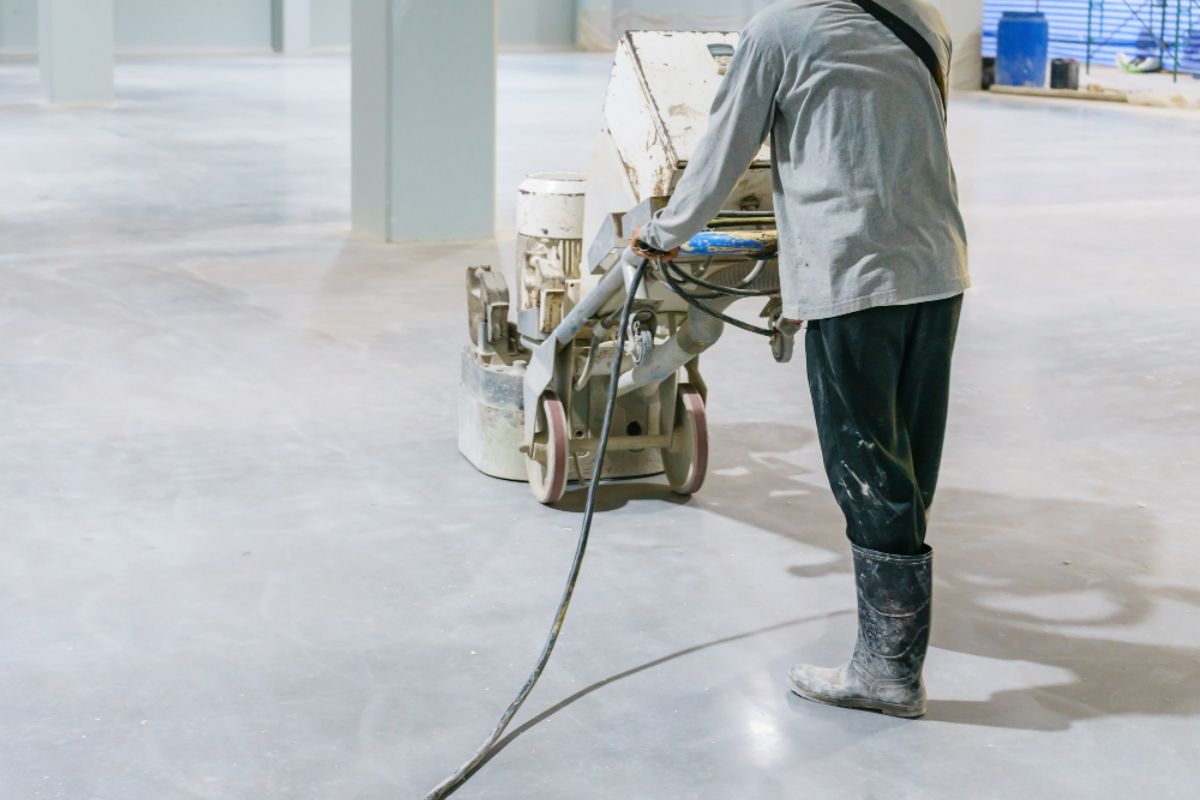 Misconceptions about epoxy flooring often include the belief that design options are limited. However, in reality, epoxy flooring provides a vast array of design possibilities.
With its wide selection of colors, patterns, and finishes, epoxy flooring can be customized to match any aesthetic style. Whether you prefer solid colors, metallic effects, decorative flakes, or even personalized logos and themes, epoxy flooring offers unparalleled adaptability. It seamlessly integrates with various interior design aesthetics, catering to both sleek, contemporary designs and vibrant, artistic environments.
Epoxy Flooring Is Harmful to One's Health
Concerns about the health effects of epoxy flooring, including chemical emissions and strong odors, are commonly raised. However, advancements in epoxy technology have resulted in the availability of low VOC (volatile organic compound) options that address these concerns.
Low-VOC epoxy coatings have significantly reduced emissions, making them suitable for indoor use. Additionally, proper ventilation during the installation process effectively eliminates any potential odors. Once cured, epoxy flooring remains inert and does not release hazardous substances into the air.
It is worth noting that industries operating in the health and medical sectors are among the clients who choose epoxy flooring. If epoxy flooring posed health hazards, these industries would not trust us with their flooring projects. The fact that they opt for epoxy flooring underscores its safety and suitability for various environments.
Key Takeaway
By shedding light on these misconceptions about epoxy flooring, its full worth as an adaptable, resilient, and affordable flooring choice for a variety of settings becomes clear.
At Flooring Solutions we want our clients to have a better understanding of the service they want to invest in. It matters that you know where your money is going. we believe that more details about this cutting-edge flooring option will enable you to make well-informed choices for your various construction needs, whether it's for your home, workplace, or commercial space.
If you're ready to invest in epoxy flooring for your project, look no further than Flooring Solutions. As experts in the industry with years of experience, we offer top-quality products and exceptional services. Contact us today and let us help you achieve the best results for your flooring needs.